Globant's story began 20 years ago in a bar in Argentina when four friends, four visionary leaders—Martín Migoya, Guibert Englebienne, Martín Umaran, and Néstor Nocetti— boldly dared to think beyond the status quo and change the game.
While other local companies were trying to weather the crisis, they decided to think outside the box.They followed their intuition and envisioned a company that would deliver cutting-edge technology solutions to clients worldwide while creating opportunities for local talent to plug in. This is how Globant was born. 
In 2023, we are celebrating the first 20 years of our amazing journey: 20 years of being bold, taking risks, and ventures into uncharted territories. 20 years of innovation, pushing the boundaries of what technology can achieve, reinventing industries, and transforming businesses' operations. 
 Today we celebrate Globant's extraordinary path, that has created a lasting impact on its industry, community, and beyond. We invite you to discover the highlights of this profond legacy through the voices of its protagonists. 
From Bold Startup to Global Leader
"When we founded Globant, its values came from inside us; they were fresh, not premeditated. Then, we planned how to express them and how to help the people to use them as a guideline. Those values were not only part of the founders and the top management, but also all the Globers that existed at that moment were embedded in the same vision." 

Nestor Nocetti, Co-founder & EVP Corp Affairs at Globant
While that time in a bar marked the moment we were born, it also imbued the spirit, the culture, and the vision of all that was to come. We are proud, thankful, and confident because if the hard statistics tell us that while less than 25% of startups reach the age of 20, Globant…
created 27,000+ quality jobs in 25+ countries in record time.
created 1,780M USD in economic value in 2022 (+36% vs. 2021).
works with clients like Google, Electronic Arts, Santander, and FIFA, among many others.
has a NPS consistently above 75, while the benchmark in the IT industry is 41.
is currently engaged in morethan 1,700 ongoing projects for nearly 700 clients.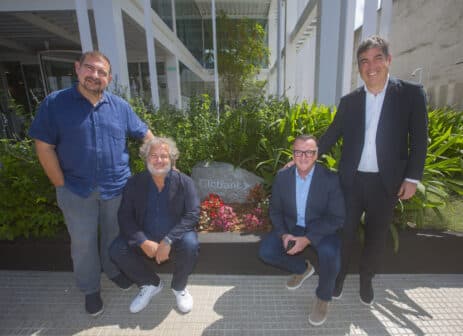 We are grateful for where our company is today and our teams' achievements, but we know it's just the beginning. We think of our talented Globers, rich history, financial strength, and global reputation as crucial enablers of growth for the next 100 years, and beyond. 
These enablers also allow Globant to preserve talent, invest in new technologies, expand its geographical presence, grow by acquiring other companies, and develop better platforms and products. Some achievements and recognitions include:
Best-in-class industry growth: CAGR 2014-2022: 31.5%

In 2014, we became the first Latin-born tech company to undertake an IPO on the NYSE.
In 2015, we became the first Latin-born tech company to acquire a software services company in India (Clarice Technologies).
In 2022, we became the first Argentinian-born company to sponsor a FIFA World Cup. 
25+ companies have joined the Globant family since inception.
Globant was featured as a business case study at Harvard, MIT, and Stanford.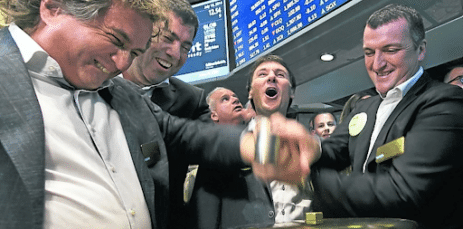 I aspire for Globant to be one of the world's best companies to work for. We have exponentially increase our capabity to do good for the outside world, create world-class technology, and infuse our values everywhere. I hope we have shown the marketthat we are that instance of reinvention that the world needs in our industry. All of us who are here dream of building that company that reinvented everything. We have done a lot, and we can do a lot more." Martin Migoya, Co-Founder & CEO at Globant.
In these first 20 years, Globant has become a vehicle for growth, a center for knowledge, deep expertise, and a non-stop growth mindset. We have strong confidence in Globant's fundamentals, and our strategy pillars of Geographic Expansion, Studios, and Growing Platforms remain strong.
"The role of Globant within the digital transformation industry is and will remain very important. We will need to adapt very fast to the context, to the demands, to the technologies, as we have been able to over the last two decades. And believe it or not, that spirit and the ability to navigate complex scenarios is what keeps Globant relevant and fit to tackle unique challenges that our clients need help solving." 

Diego Tártara, Chief Technology Officer at Globant
20 years embracing change 
Globant has always been a company focused on reinvention. We embrace the change because in the unexplored, lies our strength. We believe that the success of any company is rooted in its ability to reinvent itself. 
"In the past, Globant has been a reliable source of change: we enable companies to transform how they operate with their consumers and employees, and allow them to use tech as a force of change. It's been a story of change in both  technology and business transformation, and social impact and creating opportunities for everyone." 

Nicolás Avila, Chief Technology Officer for North America at Globant
Our unique culture allowed us to navigate and be a leading voice during  humanity's most profound and changing eras.
Globant's First 20-year celebrations are a testament to our unwavering commitment to technological innovation, client success, and creating a positive impact on society. From our humble beginnings to becoming a global leader in the tech industry, Globant has continuously evolved to stay ahead of the curve and a source of innovation for our clients." Wanda Weigert, Chief Brand Officer at Globant. 
Built over a strong set of core corporate values, Globant quickly became a start-up at a scale that believes that talent is evenly distributed and see it as a true competitive advantage. We have built a culture that offers Globers a safe, yet vibrant, environment under its "Be Kind" principles so that individuals can become the best version of themselves, challenge themselves and grow their careers with unique opportunities in top projects worldwide.
In 2022, Globant provided more than 950,000 training hours (+22% vs. 2021) and more than 3,600 learning experiences to Globers worldwide.

Globant's 2022 internal employee satisfaction and engagement surveys show that 95% of Globers feel they are treated equally and fairly regardless of gender, age, race, disability, or sexual orientation, and 85% indicated that they think their leaders strongly care about their well-being. 
"We are a people-centric company; it's not just a slogan for Globant. We've changed our organizational structure to ensure people are at the center. And that has been an amazing milestone for us. Talent is our key competitive advantage. Walking the talk about this vision changes everything".  

Patricia Pomies, Chief Operating Officer at Globant
Globant First 20 years Campaign: Celebrating the Future 
Globant is turning 20! We're celebrating it our way: thinking big, creatively, inclusively, and memorably. We prepared a set of exciting initiatives, some reserved for Globers and others open to the whole community. Stay tuned to know more about our celebrations.