These prestigious international awards recognize organizations that promote gender equality and women's empowerment.
Within the framework of the "Win-Win: Gender Equality is Good Business" program by UN Women, the International Labor Organization (ILO) and the European Union, Globant was doubly recognized for its good practices in pursuit of gender equality. In Argentina, the company received the WEPs Argentina 2021 "Empresas por Ellas" Award in the COVID-19 category, while in Uruguay it was distinguished with the WEPs Uruguay 2021 "El talento no tiene Género" Award in the Multinational Companies category.
The main goal of the Win-Win program is to contribute to the economic empowerment of women, recognizing them as both beneficiaries and protagonists of growth and development, and increasing the private sector's commitment to gender equality. The program is based on the Women's Empowerment Principles (WEPs). The WEPs are a set of guidelines, as well as an affirmative action tool, to encourage women's participation in the private sector. "Companies need to empower their teams and work with the explicit purpose of achieving more diverse structures and broadening perspectives. It is the only way to bring about significant change in society," explained Mercedes MacPherson, Chief People Officer EMEA at Globant. 
The WEPs awards recognize the commitment and effort made by organizations to promote women's empowerment through inclusive practices, policies and processes.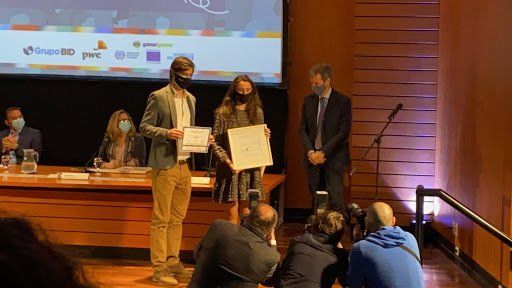 "Empresas por Ellas" WEPs Award – Argentina
The COVID-19 health emergency has placed a heavy social and economic burden on the Argentine society, but it has had differentiated effects on women and, consequently, it has deepened gender gaps. One of the consequences for women was the increase of unpaid work and the overload caused by childcare. To deal with this issue at Globant, our first step was to set up a general committee to address needs, define priorities and create action plans. We introduced a doctor specializing in infectious diseases to the team, organized workshops on grief and mental health, and held daily meetings between leaders and teams. Through Be Kind to Yourself we increased our focus on wellness (mindfulness, yoga, active pause, smart working workshops). We launched surveys to understand how our Globers were coping with the pandemic, and we created the Globant4U area in order to take care of them. With a focus on the community, we launched the #AllAgainstCOVID initiative, in which Globers and the company itself donated work and net profits to health organizations. 
On June 24, the Win-Win program announced the 17 winning companies of the second edition of the "Empresas por Ellas" WEPs Argentina Award in a virtual award ceremony attended by representatives of international organizations, companies, the public sector, businesswomen, entrepreneurs and society at large. Globant was the winner in the "COVID-19" category for its good practices to fight the gender gap during the pandemic. 
"There is a wide gender gap in the technology industry that we need to make visible and change. We want more women to enter the world of technology. Two years ago, we set the goal of reaching 50% gender equality in management positions by 2025, and we are working steadily towards that goal," said Wanda Weigert, Globant's Chief Brand Officer.
"El Talento no tiene Género" WEPs Award 2021 – Uruguay
The award ceremony for the "El Talento no tiene Género" award was held on June 23, and it was organized by IDB Group, PwC Uruguay and the Win-Win program. Globant was the winner in the "Multinational Companies" category for its commitment to the WEPs at all levels, both within the company and beyond its walls. 
"It is important for companies to understand that we have a leading role in the development of talent and that we must work with the private sector, the public sector, academic institutions and civil organizations to continue to promote talent and ensure the employability of more and more women in technology and the industry in general," said Vivian Sauksteliskis, VP of Operations at Globant.
Our contribution to the technology industry
Globant developed its "Women That Build" initiative with a view to making a positive impact on the industry. Within the framework of this program, we have designed a journey made up of different stages: "inspire", "educate", "hire", "accompany", and "lead". At each stage, we have put in place a variety of initiatives to help women reach their full potential in different areas.  
We are committed to making substantial changes, both within our organization and in society. Within the framework of our Be Kind initiative, we have set two goals for 2025: to inspire 10,000 women from all over the world to undertake training in technology fields, and to have 50% of managerial positions held by women and non-binary individuals.
To that end, we work every day and at all levels in order to achieve a more inclusive development of female talent and create a space where they have their own voice and enjoy equal conditions to those of men.