Today, more than ever, as a society, we are learning the importance of connecting with one another, regardless of the distance. We are witnessing how technology doesn't just accompany that interconnection, but also amplifies it exponentially. Learning to live in unison with technology is more important than ever. Fostering education in technology from a young age is just as vital. 
We aim to make an impact in the world. At Globant, we are convinced of the transformative power of education in technology. By means of training, app-development, workshops, scholarships, we have, over the years, sought to bring the world of IT closer. 
To continue promoting education during times of COVID-19, we launched our initiative Hour of Code with Globant, a way of bringing technology closer to children.
Hour of Code: changing the landscape of education
Hour of Code is a global movement, created by Code.org. It's goal: to incorporate a new concept in the world of education, introducing programming from an early age. 
Coding is everywhere, and it is meant for everyone that wants to learn it. We wanted to contribute to this movement, to keep spreading this message. Not only to teach but to inspire: this is what this proposal aims to do. To bring the concept of coding to children everywhere, opening the door wide to the opportunities that technology can bring. 
Hour of Code with Globant: what's it about?
Hour of Code with Globant is our way of contributing to inspiring young minds in technology. By means of short sessions, we introduce key understandings linked to coding in a fun, interactive, and remote way.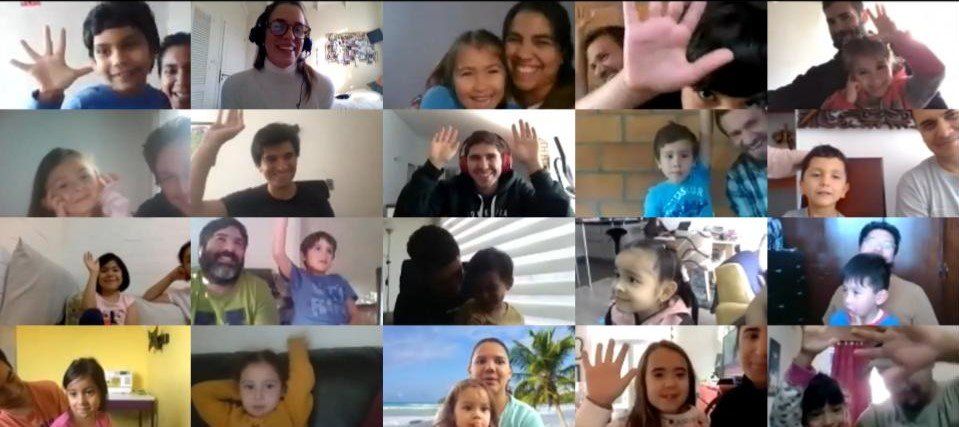 Sessions are between 45 minutes and an hour-long. During this time, children from the ages of 4 through 12 familiarize themselves with basic understandings of coding. During the session, children participate in fun dynamics and play with online platforms from Hour of Code, which shed light on the basic concepts of coding. They are divided accordingly into age groups (4-6, 7-9, and 10-12), to ensure that the level of difficulty is appropriate.
Sessions are led by teams of Globant volunteers, who put their time at the service of the community. Over 120 volunteers have enrolled to participate in these sessions.
We have reached over 1100 children in Latin America, India and the US, all of them having participated in The Hour of Code with Globant. Our goal is to reach as many children as we can, aiming to educate and inspire as many young minds as possible. 
Be a part of this movement!
Today, we are offering the opportunity to participate in these sessions to schools all over Latin America, Europe, the US and India. If as a school you'd like to join us in our sessions, please get in touch with us at sustainability@globant.com.
Let's keeping betting on education in technology. Let's keep rethinking ways to keep inspiring young minds and make an impact.