At Globant, we are passionate about changing the game, literally! With more than 100 game titles launched, we have more than enough reasons to feel passionate about the job. Our Gaming Studio has over 15 years of experience designing, developing, and supporting AAA games. And, as of December 2020, Globant has its very own esports organization, having already won two tournaments to this day.
We are now a member of Ukie, The Association for UK Interactive Entertainment, to continue expanding our horizons in the video game industry. Through Ukie, we may advocate for the European video game market's interests to government officials and other stakeholders. This may involve lobbying for favorable policies or funding for the sector.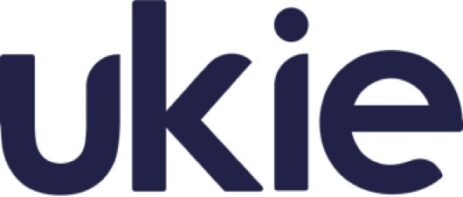 The membership will bring benefits to expand our experience and presence in the gaming sector, some of which include the following:
Get first-hand news on projects and future releases

Gain insight into sales data and stats on the European games market

Become a Video Games Ambassador

Stay competitive and build relationships with other big players, such as Microsoft, EA, Google, Amazon, and Atomic (300+ Game company members)
"To be part of this association is a milestone for Globant and the Gaming Studio in the British video game ecosystem, as it represents interaction with some of the most relevant actors in the industry."

Kevin Janzen, Gaming Studio Manager
Over the last few years, the video game industry has seen significant growth and evolution. There are approximately 3.09 billion active video game players worldwide. With the emergence of new technologies like virtual and augmented reality, the industry has continuously adapted to meet gamers' changing needs and expectations.
We can't omit the metaverse if we are talking about the entertainment industry. This exciting shared 3D space is disrupting several industries, and the gaming sector is experiencing significant changes in how it interacts with its users. 
Games like Roblox and Fortnite are changing the entertainment paradigm, providing gameplay and diverse virtual experiences, such as massive events, social interaction platforms, or fashion hubs.
We can also expect technological advancements like virtual and augmented reality, cloud gaming, and blockchain-based games. These new technologies can potentially revolutionize the gaming industry by providing new ways to play, share, and monetize games.
Finally, we will continue to see the growth of esports. It has become a significant part of the gaming industry, with millions of players and fans worldwide. As esports grow, we can expect more investment in tournaments, sponsorships, and professional teams. As of 2022, the worldwide esports audience size reached 532 million people. By 2025, there are expected to be over 640 million esports viewers worldwide.
We are excited about the possibilities that emerge from our membership with Ukie. We will continue to use technology to push the boundaries of the entertainment industry, engaging audiences and leveraging the latest trends in video games.