Reinvention is a powerful concept, and this year's edition of Converge focused on how businesses, organizations, and industries around the world are facing an inevitable and accelerated need for business innovation and reinvention. Hosted by James Corden, star of The Late Late Show, Converge inspired the minds of more than 50,000 people worldwide who registered to watch the online event on November 10th.
Below is a summary of the event's key moments from our amazing lineup of speakers.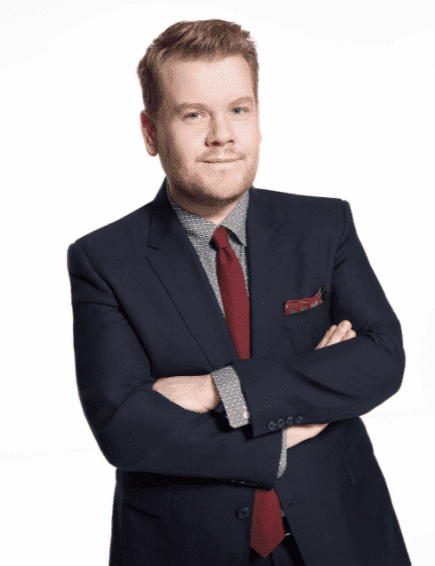 Different voices with one unifying thought; we are all world builders
While our worlds may look different, from video games and the metaverse to wellness apps and development platforms and more, each of our poignant speakers agreed on one thing: we are all creators with the ability to significantly contribute to both our virtual and physical world. Speakers from Globant alongside industry leaders and visionaries discussed their thoughts and predictions for everything from digital reinvention to blockchain, and how it will impact businesses, society, and the lives of individuals.
Big questions on technology from Prof. Yuval Harari
Converge kicked off with Prof. Yuval Harari discussing the relationship between humans and technology. He described the history of writing as one of the first great technological inventions, explaining how it was developed for one specific purpose but went on to be applied in more ways than the inventors could have fathomed. Today's modern technological advances have this in common with the invention of writing, as we can't identify every use case, advantage, or disadvantage the technology will offer. He asserted the importance of understanding what is happening in the world of technology, adding that in doing so, "more people can engage in these conversations about what to do with the fruits of new technology and how to prevent the most dangerous scenarios."
Prof. Harari encouraged us to consider how we understand human behavior when we are developing new technologies. Social media platforms, for example, turned almost anybody into a content creator, releasing a "flood of creativity" amongst the platform's users. We are no longer lacking for content, but instead, our attention spans are short. He states, "..If we are busy developing immersive technology, are we in the business of making the product that humans will consume, or are we making tools for humans to create new things?"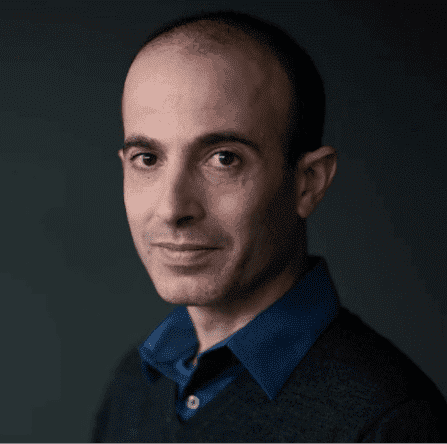 The launch of BeKindTech Fund & Globant X
Guibert Englebienne, Globant's Co-Founder, President of Latam, Globant X & Globant Ventures, expanded on Harari's thoughts, regarding how technology can be used to augment our creativity, capabilities, and imagination to build a brighter future: "At Globant, we also believe that humans should be seen as active creators that can be empowered. We believe that using technology should achieve a greater purpose."
Augmented Coding and Start Me Up, Globant's tools that enrich collaboration, develop skill sets, and promote a healthier work culture, as well as establish a sense of community. Englebienne invited the audience to discover and explore Globant X, whose purpose is to empower homegrown innovators, dreamers, and entrepreneurs. One of the most prominent elements of his segment was announcing the launch of the BeKindTech Fund, a fund to support startups that tackle the misuse of technology, focused on how excessive usage of tech needs to be addressed in order to ensure it's beneficial for humanity. The mission of the fund aligns with Globant's belief of continuing to iterate in new ways to support digital reinvention with our clients.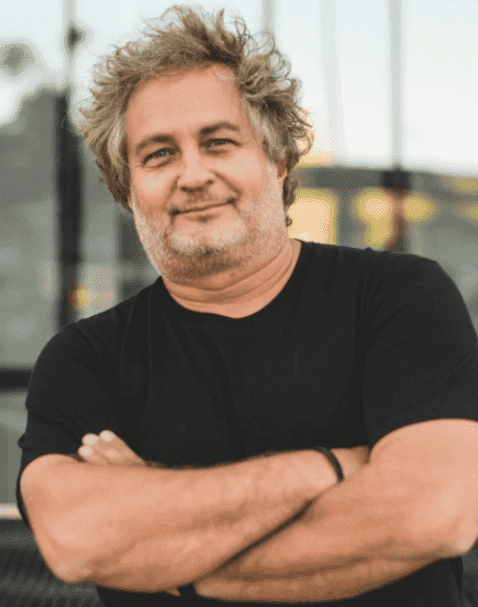 Reinvention now: How technology can be an enabler
Everywhere in the world, innovators are pushing the boundaries of what is possible, rethinking how things are done in different industries. Patricia Pomies, COO at Globant, underlined that the path for reinvention is seen most commonly in areas of technology that are impacting our daily lives, specifically artificial intelligence, blockchain, Big Data, machine learning, and immersive technologies such as VR and AR.
Health care is one major industry that is reinventing business models in which Patricia mentioned two examples: Vara, Germany's first AI software company to automate breast cancer screening, and P.volve, a company that reinvented traditional fitness methods based on a holistic approach that integrates the mind and body, offering access to online fitness content and experiences.
Smile Direct Club is a story of reinvention in the oral care industry. Patricia mentioned how at first, people didn't understand how they could straighten their teeth remotely, but in the end, consumers loved the at-home option: "… It's frankly a much better experience for consumers because we are using technology to make the process much more accessible and easier."Globant's partnership with London's Metropolitan Police resulted in a reinvention of the public online access to police services. With a significant shift of over 70% of communications to online reporting since the launch of the platform, wasted police resources and unnecessary dispatching declined. Autonomic.ai and Attics labs were also cited as exciting, new, and innovative technologies, as well as Splight, a company committed to environmental sustainability seeking sustainable solutions through innovation and cutting-edge technologies.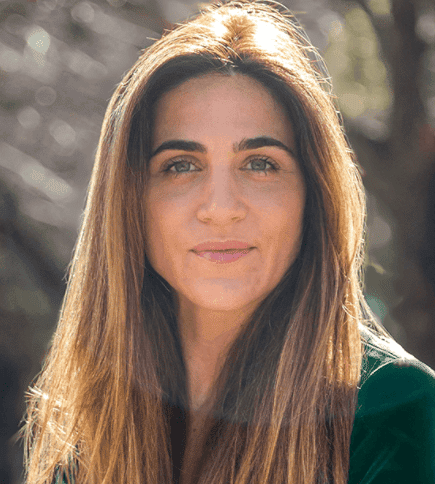 Metaverse has entered the conversation
We kicked off the metaverse panel with a brief update from Globant's Metaverse Studio, newly launched in late October. Matias Rodriguez, a Metaverse Studio lead, explained how "Globant…is in a unique position to help establish companies to transition into the metaverse and provide a solid foundation to start-ups to scale-up their solutions."
The panel of expert speakers was moderated by Veronika Futaoka, Product Director at Globant. Cathy Hackl, CEO at Futures Intelligence Group, encouraged people not to be intimidated by the metaverse as it is still being defined:
"Web 1.0 connected information, and you got the internet. Web 2.0 connected people, and you got social media and the sharing economy and everything that happened there. We are at the end of Web 2.0 going into Web 3.0 that connects people, places, and things, or people, spaces, and assets."
She added that the metaverse is a successor of today's mobile internet, as well as the convergence of the physical and digital, combining shared experiences and persistent content. This is possible through several digital technologies that include AR and VR, blockchain and NFTs, cloud and edge computing. One thing that was consistent amongst all panel participants is the belief that we are all pioneers in creating the metaverse together as world builders: "I wholeheartedly believe that the world's next Coco Chanel is probably a 9 or 10 year old girl designing skins in Roblox."
Hackl underlined that companies need to start thinking about avatars as their next direct-to-consumers move, and noted that The Age of Extraction, of handing out all your data and getting nothing in return, is slowly ending.
Kasper Weber, Co-Founder & CEO of BeyondCreative, enriched the metaverse discussion by explaining that even though it might not be here yet, there are experiences that need to be created today. He added that brands are realizing they can be present in a metaverse business or inside a game by way of experiences created by the people, the builders.
For businesses, this is huge, since they can begin identifying their story and asking themselves how their company fits in the virtual world. For these new technologies and digital experiences, "The only limit is really the imagination of the developers to create these engaging, immersive experiences."
Ted Schilowitz, Futurist at Paramount Pictures, had us considering how we associate value within the real world or in real life, and how that has now found transference into the digital realm. He highlighted how "we can use blockchain to associate something that has permanence and realism in a virtual world with a virtual object, in the sense of real commerce and real value that used to only exist with physical objects in the real world."Schilowitz noted that what the pandemic has shown us is that when we have an agent outside of tech that forces us to use more technology, and people start adopting it and finding it interesting, envisioning that: "There will be a "move on moment," where it will be much more natural and much more logical to drop into virtual reality or mixed reality than it will to flip open your laptop or open your smartphone."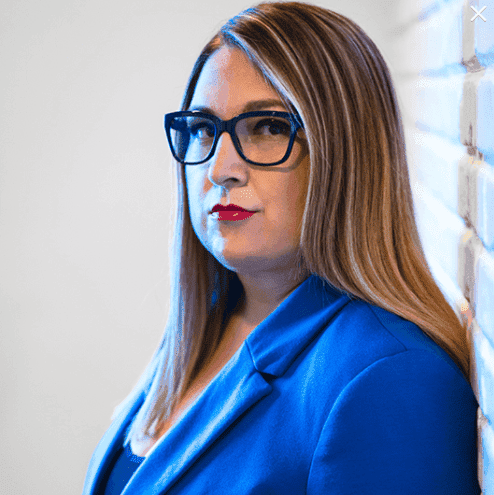 AI, Crypto, Metaverse, Tech Education & NFTs – Interviews by James Corden with Martín Migoya, will.i.am & Bizarrap
During the last session of Converge, James Corden interviewed three great minds who shared their perspectives and concerns regarding fundamental technological topics.
Martín Migoya ,CEO & Co-founder at Globant, said that there are 3 trends that are changing everything, one of them, artificial intelligence, is something that will augment experiences and the way we do work: "At Globant, we use artificial intelligence to augment the way we code, to augment the way we test, to augment the way we collaborate. We use AI to really change the way we are doing work in the professional service space."
The second trend is blockchain, a breakthrough in technology since it allows people to interact among each other in a financial transaction without having a central organization that rules that transaction. The third trend is the metaverse, noting that we must use this technology responsibly, balancing how much time we spend on that metaverse and how much on our real life.
Migoya, a firm believer in the importance of STEM education, explained that it's very important to get savvy in terms of technology, where there are many opportunities waiting for those willing to take them.
Creative Innovator, Entertainer & Tech Entrepreneur, will.i.am, also shared his views on the possibilities of AI, how the pandemic affected remote work, the importance of digital regulation, and how data should empower individuals. He also agreed on the importance of STEM education: "<We should> give them [kids] the skill set, so they can create jobs and solve the problems themselves. Because solving the problems themselves will create jobs that we couldn't even imagine."
Finalizing the segment, Bizarrap, Music Producer, shared how he had the opportunity to reinvent himself within the music industry. When he started his project with remakes of rappers, he ended up making music with them. He also noted how technology is allowing for the reinvention of music all the time, and thanks to tech, it's being shared on a digital format, so technology and music go hand in hand.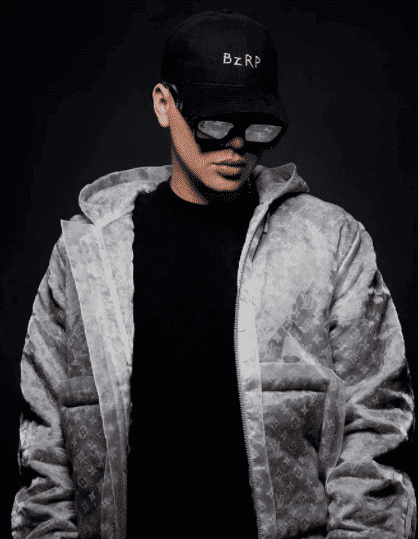 A one of a kind edition of Converge
The event was an unforgettable experience, leaving attendees enthusiastic and excited. It was an opportunity to get a front-row view of the trends, forecasts and advances in the most important technology being developed. These technologies will, without a doubt, have a direct impact on our way of life, our social interactions, our economy, our business expansion, and even in our potential as creators.
If you wish to discover more about how Globant is reinventing different industries, check out:
Watch Converge, The Power of Reinvention here.