According to a 2022 study by the World Health Organization (WHO), people with mental health conditions are more likely to be excluded from the working world, and when they do work, they are more likely to experience inequality at work. Given this reality, it is vital for companies to actively implement practices to integrate all their employees into the workplace.
At Globant, we strive for inclusion and professional development for people with disabilities and diverse conditions through our UnlimITed program. This program is designed to transform our organization and industry by creating an ecosystem that harnesses the skills and the value that make us unique. 
The UnlimITed initiative is based on five key concepts: Awareness, Employability, Inclusive Career Paths, Accessibility, and Inclusion-Focused Community. In Diversity, Equity, and Inclusion, we work with Pods—our term for self-organized teams that work independently to achieve a shared purpose—and promote coordination with them. DEI Pods like UnlimITed are open to any Glober who wants to be part of them. With UnlimITed, we aim to break down barriers, provide equal opportunities, and create accessible environments. Because empathy is a fundamental part of inclusion, we wanted to ask some Globers what it's like to have ADHD (attention-deficit/hyperactivity disorder) at work and what kinds of things can be helpful to them. 
Read on to discover inspiring stories and experiences.  
How did you feel when you were diagnosed with ADHD?
"I can't have ADHD; that's for kids." That was the first thought I had when I got the diagnosis from my psychiatrist. I had a lot to learn about the subject and many questions, fears, and prejudices about it. The first step was understanding neurodivergence, realizing that it can affect people at any age, young or old, and that women more commonly tend to get the diagnosis as adults, unlike men, who are mostly diagnosed at an early age.
I was finally able to understand why I am the way I am. Everything I had been experiencing since I was a kid finally made sense: that restlessness, not just in my movements but also in my thoughts; my mind was always going a mile a minute, thinking several things at once. I understood that it's not that I'm flawed or wrong; my brain is just structured differently, so it works differently, and I need to lean on other tools to be able to do the things I do."
Diana Janet Carreño García. Monterrey, Mexico
"You're too hyperactive; you should get checked because it doesn't seem normal to me that you act that way." Those exact words led me to end up at a psychiatrist's office because my colleagues at a former company found it upsetting to work with someone like me. And once the diagnosis came, they weren't the only ones upset. I was upset with myself for this condition; I struggled with myself and ADHD for three years. 
Partly, I understood many things: my clumsiness, my impulsiveness, my "aggressiveness," to name a few things. But, on the other hand, it was this feeling of, "Why me? Why can't I be like my coworkers, who have nothing said to them?"
Perla Yazmin Abregos Chavez. Mexico City, Mexico
Being unique people also means being recognized for who we are. At Globant, we promote respect and empathy for diverse points of view, beliefs, and passions, because we firmly believe there is no innovation and no improvement without diversity. 
Diversity makes us stronger, and it makes us unique. This applies to all people, regardless of gender, nationality, diagnosis, or any other categorization. What does this mean? It's simple: we need a community that provides mutual support, recognizes its members for who they are, and makes them feel proud of their achievements.
How did you become a part of the UnlimITed Pod at Globant?
In early 2023, I got invited to participate in a Pod called UnlimITed. It was wonderful news! They explained what the Pod is about, and I said to myself, "It's time," and I got involved. My team members asked me, "So, what are you doing there?" That was when they found out what they had always suspected, but they had never ventured to ask so as not to be intrusive. They were inclusive without knowing it. 
Perla Yazmin Abregos Chavez. Mexico City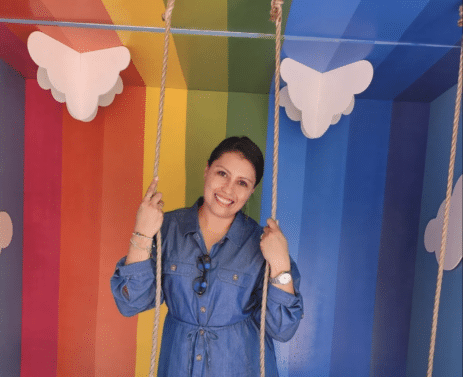 "It's only been a few years since I was diagnosed with ADD (attention deficit disorder), but I've always felt like someone who didn't fit in anywhere, always trying to be part of somewhere. And, well, work was no exception; I had a lot of failed attempts to fit in. Then, one day, like any other, I saw a remarkable post on Slack. I don't remember exactly what it said, but I saw the magic word: neurodivergence. So it made me curious and I decided to join the chat, and from there, I realized that this would be very different (…) When the time came to meet all my colleagues in the Pod, it was something extraordinary. At first, I was really nervous, not knowing what to expect. I started to get involved and heard stories, experiences, and what others had been through. All from a place of love and without anyone judging. We all knew that we were in a safe space. And, in my case, I realized that I now belonged somewhere."
Luis Fernando Torres Lopez. Mexico City, Mexico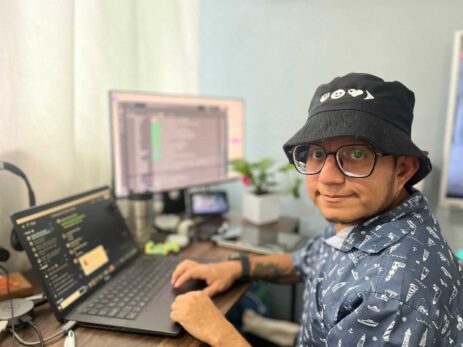 At Globant, building community doesn't just mean bringing together a group of people with some common characteristics. It's about finding a voice that enables people to express themselves, connect, and, above all, feel that they are in a safe space, free from prejudice. Understanding this need is essential for us to grow as a company, recognizing that the possibilities are endless when we create inclusive work environments.
What impact did UnlimITed and Globant have on your personal and professional well-being? 
I was surprised by the openness and understanding that's always been there on the part of Globant. When I told my other team members that I was going through an attack of depression and anxiety caused by ADHD, they gave me space, but they also took an interest in knowing how I was doing as the days and weeks went by. The UnlimITed Pod is a safe place for me, allowing me to share my experience with ADHD. I thank Globant for truly having a culture of diversity and inclusion.
Diana Janet Carreño García. Monterrey, Mexico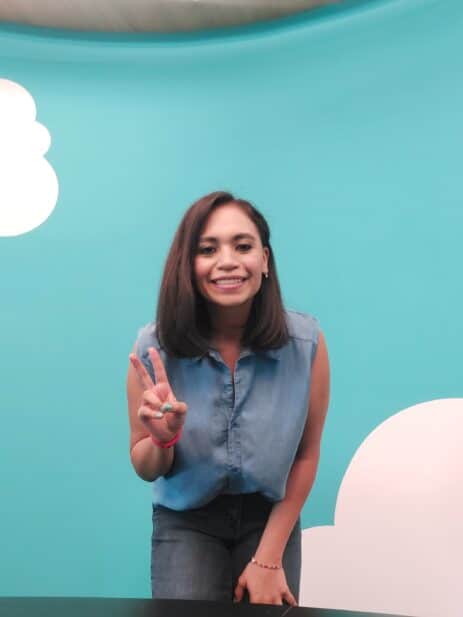 I stopped struggling with the condition, and thanks to a team where communication happens and flows, I've gotten a lot better. I can say that I've learned from each one of them, and I can say that more than just being my fellow team members, they're my friends. 
I've learned to take the good from the bad. I make the most of my hyperactivity to get urgent things done at work and use my hyperfocus to learn new things. When I have trouble with a change in the process we follow, I talk it over with my leader, and we work on it so that it's more adaptable for me.
And that's when I say, yes, you can, you can work in an environment where you love what you do, and you can feel that excitement that you felt on your first day of work at the start of every week. My leader, who has always cared about the team, told me, "Any time you're not happy, you let me know." And I always answer, "You don't have a thing to worry about. Worry if it's Monday, and I don't sound as happy as I did four years ago on the daily."
Perla Yazmin Abregos Chavez. Mexico City, Mexico
UnlimITed is a place where individuals can express themselves, learn, empathize, and, above all, understand that we work in a world where many other worlds coexist. Hearing the voices of everyone at Globant and providing a space for community brings us one step closer to transforming the status quo and embracing the idea that diversity of voices lends us unlimited power.
UnlimITed is part of Globant's Be Kind to Your Peers pillar, where we promote and build a diverse and inclusive culture with solutions for all individuals.
Bonus track: Have the incredible stories of these Globers inspired you? Would you like to work in a truly inclusive environment? Join our team and be part of our community. Click here.