Globant began its expansion in Mexico nine years ago. We opened our first office in Mexico City in 2014, and some time later, we strengthened our presence in the country by opening the Guadalajara office.
Over the years, Globant has become a growth vehicle for local talent and a knowledge hub, impacting the development of regions and their communities. Today, amid the celebrations for our first 20 years, we are inaugurating a new office in Monterrey, in the municipality of San Pedro Garza Garcia. 
Globant Monterrey: a space for growth 
At Globant, we make sure that each of our offices reflects both the company's identity and the culture of the place where it is located, and Monterrey was no exception. With more than 2,000 m2, this two-story building seeks to be a space for Globers worldwide to develop their creativity and talent to the fullest. The environments have a cheerful and relaxed style in tune with the city.
The office has different spaces to encourage peer-to-peer connection and teamwork, such as the meeting rooms or the chill-out room. In addition, as a disruptive space, Monterrey is the first Globant site to offer a pet-friendly area. Thus, Globers can bring their four-legged companions to accompany them during the day. 
On the other hand, our cultural ambassadors encourage the community among Globers by carrying out fun activities to continue to spread our culture. Throughout the year, the Monterrey Globers have shared memorable moments such as the Rosca de Reyes celebration in January, hiking excursions in May, or the worldwide celebration of Star Wars Day. With all this, we want every Glober who works from the offices to take with them a unique memory and to inspire them to turn the on-site experience into a rewarding and motivating moment.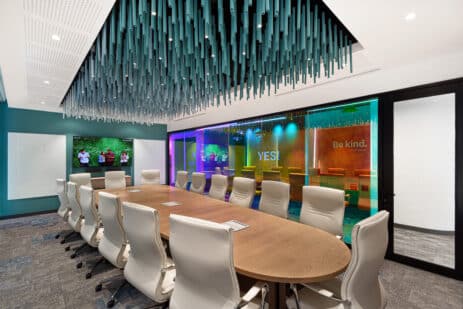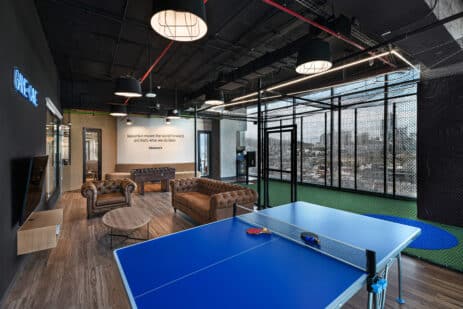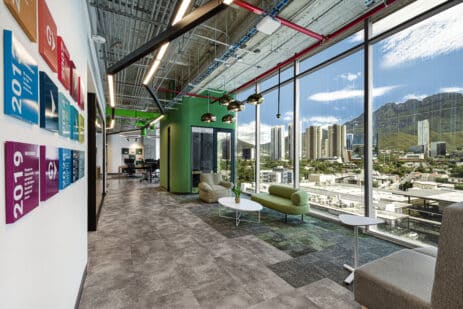 About Globant Mexico
Globant's operations in Mexico began in 2014. Currently, we employ more than 3,500 people in Mexico City, Guadalajara, and Monterrey. By 2023, we plan to generate another 1,500 new jobs in Mexico. 
In January 2022, we were recognized with another CIDI corporate design award for "Best Corporate Office" with our Carracci offices in the heart of Mexico City's financial center. At the end of 2022, we received certification from the Human Rights Campaign Foundation, a recognition for being one of the best companies in the country working for LGBT+ equality. 
Our presence in Mexico allows us to respond to international, regional, and local demand, given that the digitalization processes of companies have increased exponentially due to the digital revolution of recent times. Accessing Mexican talent allows us to continue acting through emerging technologies to increase the potential of our clients. 
To learn more about Globant's talent opportunities in Mexico, visit our Careers page.