When adapting in the face of change, we can accomplish wonderful things we never expected. This year has pushed us to reach out to the community in new ways. We had to rethink interactions between people and organizations. This journey has resulted in us coming up with new ways to make an impact on people's lives.  
We have learned how ways of giving a helping hand can be restructured and reborn. Support, contact, empathy: these can all be present even when we are not face to face. In this article, we want to look back at the impact we have had throughout the year. We also want to thank all the Globers who have worked hard in helping their communities.
Training and inspirational workshops
In the face of the pandemic, new demands for technical knowledge arose. COVID-19 has shed light on the relevance of STEM-related skills. Due to this, we have seen more and more people begin to turn towards the world of IT and its opportunities. 
Some of the initiatives we conducted to help ensure continued access to education and training during the pandemic were:
Code Your Future (Argentina, Colombia, Mexico): We awarded 500 scholarships in technological education while promoting job placement opportunities for young talent in Latin America. Due to the pandemic, the training which used to be face-to-face had to be done virtually. All the beneficiaries of the Code Your Future scholarships carried on their courses via online weekly sessions. 40 of those graduates have now started working at Globant. 
Hour of Code (Latin America, India, US): More than 1,100 children between the ages of 4 and 12 participated in free online sessions. In these sessions, Globant volunteers introduced them to basic coding concepts in a fun and interactive way. 
Inspirational workshops (Uruguay and Argentina): In Uruguay, students from the educational institution Ánima participated in inspirational workshops, organized by Globant volunteers. In Argentina, volunteers participated in workshops with a women's community center in Mar del Plata, and non-governmental organizations such as FONBEC, Mujeres 2000, and Fundación Formar, impacting over 170 people.
HolaCode (Mexico): Globant volunteers helped develop the curriculum of the HolaCode mentoring program, which helps migrants, refugees and asylum seekers in Mexico start a career in the tech sector.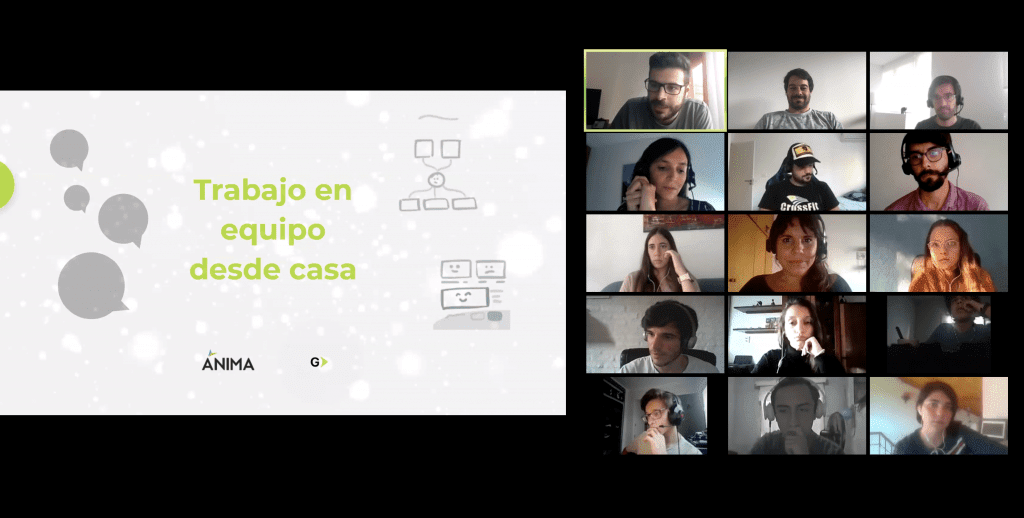 Mentoring: our impact through our training programs 
We believe in the transformative power that education has on people's lives and their professional development. For us, the continuity of our training programs was essential. It was therefore also essential to think of how to adapt these trainings now that we couldn't sit side-by-side with people.
We restructured our mentoring initiatives, allowing us to effectively reach more than 350 people in 6 countries. Our programs during the year include:
Girl Coders Club (Argentina): We are coordinating free online clubs in eight cities. During 2020, these clubs have reached more than 150 teenage girls, introducing them to the world of technology. 
Laboratoria Mentorship (Chile): For two months, Globant volunteers in Chile mentored more than 30 women from Laboratoria on soft and technical skills, via online weekly meetups.
Empower Her Program (India): Over 60 young women have been trained in the year in technical and soft skills via online weekly meetups conducted by Globant Pune volunteers. This program was done in collaboration with Being Volunteer.
SENA Mentorships (Colombia): This year, our Globers have been volunteering their time and energy to mentor and accompany 90 students. They provide them with counseling on their professional and personal tracks. Mentors and students meet two hours a week via streaming.
Alianza Futuro Digital Mentorships (Colombia): Globanteers in Medellín have assisted and supported the "Alianza Futuro Digital" program. During 2020, this program has been mentoring 15 students from public schools. They were mentored on how to think, develop, test, and launch a digital product. This was done through practical courses on UX, front end, back end, testing, and performance. 
Professional practices with Ánima (Uruguay): 20 teenagers are participating in six-month professional practices. These consist of receiving mentoring sessions twelve hours a week by Globant professionals, in IT and administration.

Technology for good: our impact through coding
Technology has the potential to make an impact at scale, allowing solutions to benefit people worldwide. 
A perfect example of this is DALE!, a video game we developed in collaboration with Propuesta DALE!, which teaches children how to read and write. We designed the game taking into consideration the needs of children living in vulnerable situations, whose access to quality education is often limited. 
In the COVID-19 context, as part of our Taking Care initiative, we developed pro-bono various applications and digital tools for governmental entities to use, impacting more than 5 million people. Our main developments have been: 
A real-time interactive dashboard to help governments manage available beds, ventilators, and other essential supplies, in each hospital and in real-time. 36 volunteers donated over 7,200 pro-bono hours for its development. 
Coronavirus UY: 7 volunteers collaborated in the creation of this app to provide people in Uruguay with information about COVID-19 and sanitary precautions.
CloserToYou: An app that allows people to find available volunteers near them, and receive help from those closest to them. 17 volunteers donated over 6,700 pro-bono hours for its development.  
CuidAR: Globant collaborated with other companies in the development process of the Argentinean Ministry of Health's app CuidAR.
Our campaigns: our impact through donations
Individual efforts coming together can go a long way, especially when tackling great challenges. In April, in order to raise funds to donate to public and private organizations fighting COVID-19, we organized the #AllAgainstCOVID campaign, donating medical supplies to twenty different organizations in twelve countries. In July, in light of the global conversation held after acts of racism and discrimination in the US, we held the #All4Equality campaign. This campaign aimed to raise funds to donate to organizations that promote equality and foster the dignity and respect of affected local minorities. As a result, we raised over $270,000 between both campaigns. We accomplished this thanks to the generosity of over 950 Globers, who donated more than 7,600 pro-bono hours, and our clients who accompanied us. 
To tackle the shortage of personal protective equipment at the beginning of COVID-19, volunteers used 3D printers to construct 3,600 face masks. These were donated to medical professionals in 47 hospitals and institutions in 5 different countries.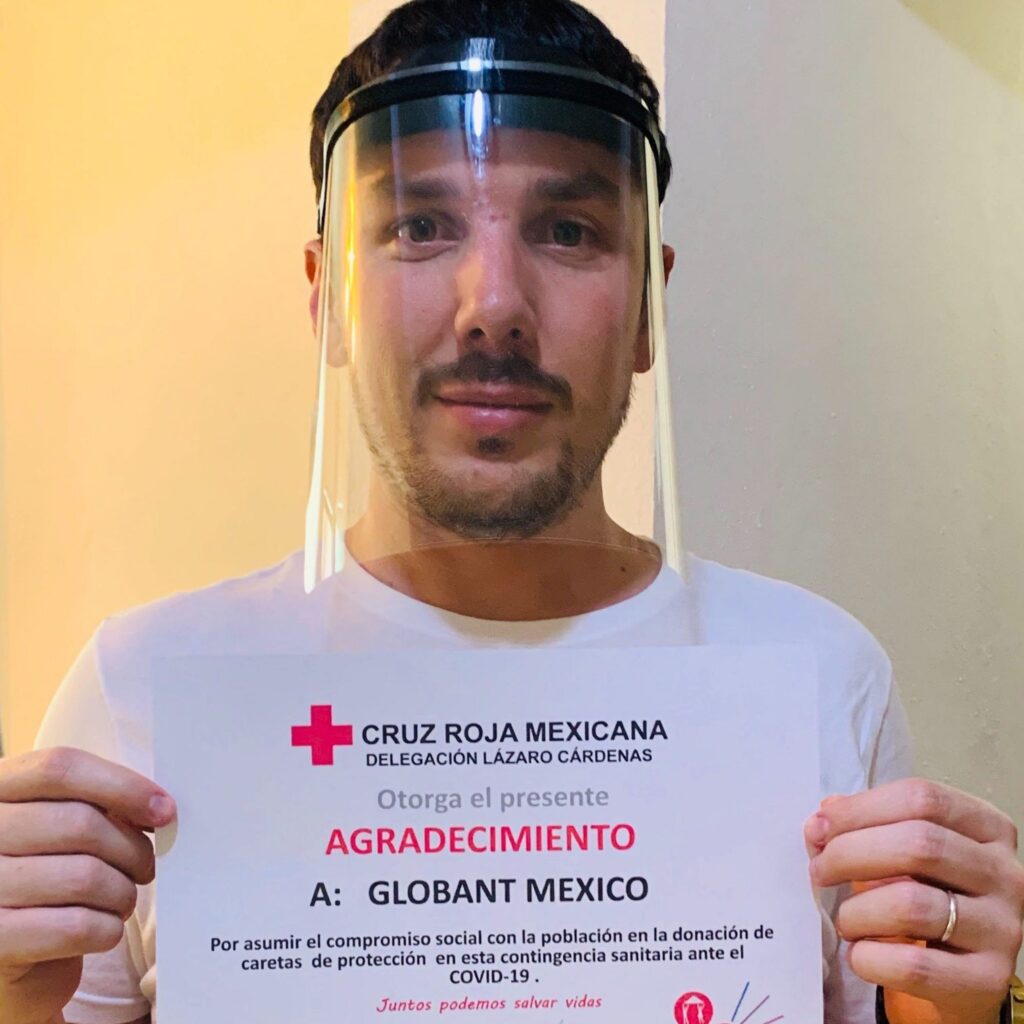 A year full of kindness
A few months before the pandemic broke out, the words of our CEO Martin Migoya launched our Be Kind initiative.
"Profound change will happen if everyone commits to helping each other. Be Kind is more than a program or a plan. It's a way of living." – Martín Migoya – CEO
The proposal was to inspire people, inside and outside Globant, to make a commitment to change the world through kindness. 
All in all, this year, we have grown stronger together, bonding with each other through selflessness and empathy. Today, almost a year after the launch of Be Kind, we are happy to look back at the impact we have had on people's lives and organizations. At its core, there was kindness and the willingness to change the world, one step at a time.