Inspiring Glober Stories

---
This article is part of our series of Inspiring Glober Stories. These are stories of people, who with passion, courage and creativity overcame obstacles, made their dreams come true, or helped change the world. We hope you enjoy it and find it inspiring!
Eighteen years ago, I had the good fortune of starting to work at a company that, at that time, was small. Little did I know it would change my life. This company was just starting out in a Latin American country that was going through one of its more severe crises. In case you didn't catch it, I am talking about Argentina, the 2001 crisis, and Globant.
When I became part of Globant in 2003, it had only two employees and four founders. It was small, but there was already something different about it. While everywhere else all you heard about was the crisis, at Globant they talked about accounts in London, moving to Buenos Aires, flights, Canada, EMC, LastMinute, and the world…
Its growth was fast and exponential, from 3 to 10, to 100, to 1000… to 20,000 Globers in countless offices and cities. But the spirit of growth has not changed a bit. We are always more than the year before.
I studied Design in Visual Communication at Universidad de la Plata, in Argentina. My first role at Globant was HTML Designer and later on I worked as Graphical User Interface Designer. I have always been interested in everything related to usability: UX, human computer interactions, innovation, product, digital transformation. I am passionate about the relationship between men and the machine, and the possibilities that design provides for this relationship to be more effective, efficient and friendly.
I am currently the Director of Globant Labs. Labs was founded in 2007 with the purpose of exploring technologies and products and serving as a space for Globers to learn and do research. It is made up of approximately 350 collaborators who contribute their time and curiosity to our almost 40 ongoing projects. We take on around ten new projects each year, many of which are born out of ideas from our own Globers.  Labs gives me the chance to lead projects with diverse purposes and characteristics. What I enjoy the most is being able to connect with Globers from all around the world, who have different expertise and experiences, but share one thing in common: they all strive for more, they want to grow, learn, innovate, show, make an impact, and help. That is Globant.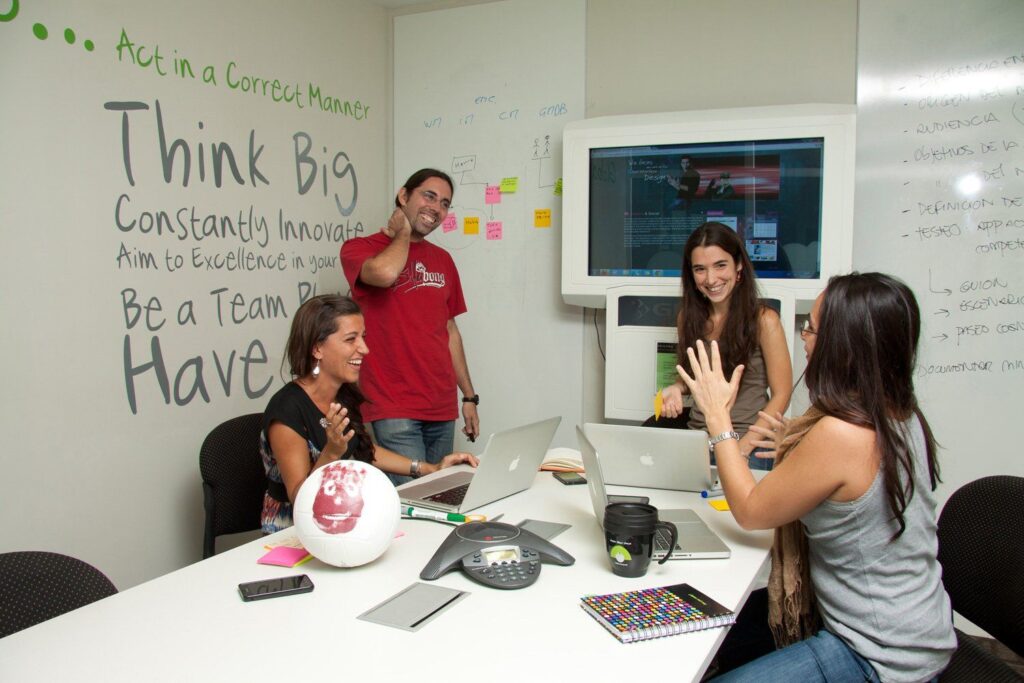 Many of our projects are related to Globant's Be Kind initiatives. For example: 
We have developed a portal with information and resources for parents of children with ASD; 
We are exploring the possibility of detecting severe malnutrition from a photograph for an important international NGO; 
We are creating a tool to help a pediatric hospital to organize their internships and trainings; 
We have created a tool to measure Globant's carbon footprint; 
We have developed the Dale! app to promote the literacy of poor children, 
And we are currently working on many other projects that not only motivate us from the technological point of view, but also have an impact on people, organizations, the community, and the environment.
I have lived nice moments at Globant throughout these years, and some not so nice. And many times, I wondered whether I was in the right place. When your career, your life, the industry, the country and the world all change, why stay in just one place? In Globant I found a place where I can evolve alongside the company, because change is part of its essence.
I like thinking of Globant as a "Beta" version. Beta, always Beta. An open-source company where we can all make an impact and contribute towards our goals. There are many examples I could name, but I would need many more articles like this one to describe what Globant does.