It's amazing to see so many Globers in Globant Mexico! Continuously growing our teams, we are also always extending our culture. Globant Mexico consists of 3 offices: 2 are in Ciudad de México (CDMX), and one is a Co-work site in Guadalajara. Here's more info about our Mexico offices.
Post-it wars
This year a group of Globers had the idea to start making post-it artwork on the office windows. The first piece was a Pikachu, facing the neighboring offices, that said "Hi!" to the neighbors. After that, the teams in the building next door responded with their own post-it art. It has become a sort of competition between buildings!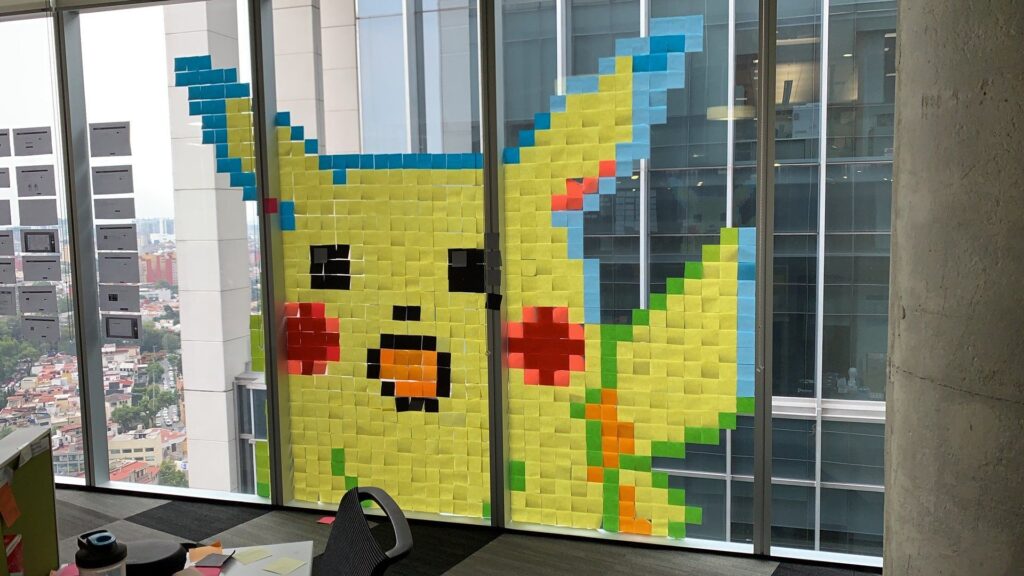 Fun facts about our sites
One of our offices in CDMX is called Kansas. They named their meeting rooms after typical food and drink in Mexico. For instance, chilaques, guamacole, tequila, and mezcal.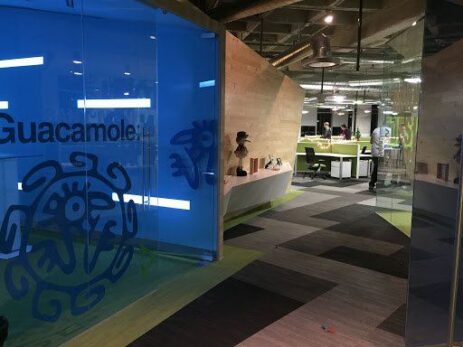 Our Globers have fun with the ping pong table and the arcade at the biggest chillout in the Kansas site. They also have hammocks to chill whenever they want.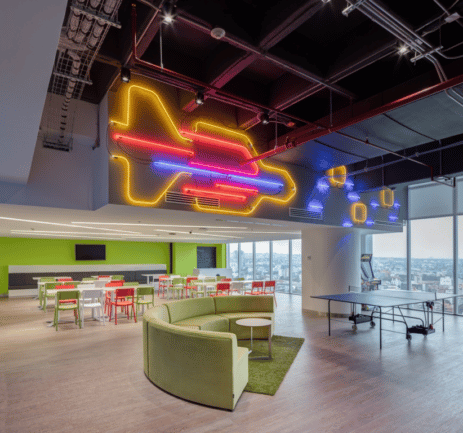 We call the other office in CMDX the "Carracci" site because that's the neighborhood we're in. As we mentioned in our last post, this office has a velcro wall!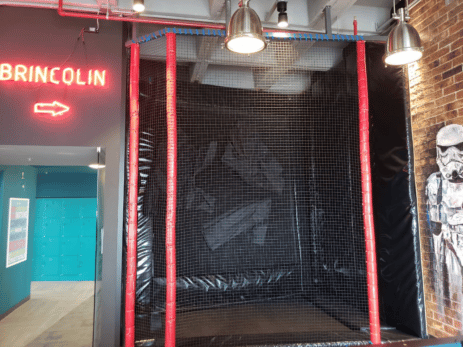 Both offices, Carracci and Kansas, are on the same street called  "Avenida de los Insurgentes." This is one of the most important avenues in Mexico City.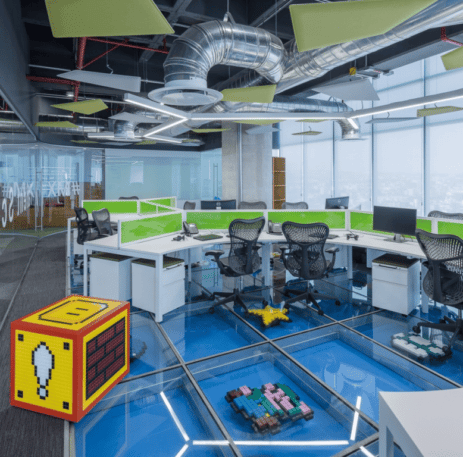 The Kansas site is the first and oldest Globant office in Mexico. It has access to the terrace overlooking the city, where there is a barbecue grill.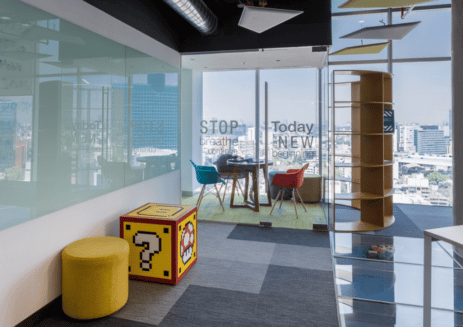 At Globant Mexico, we also celebrate the tradition called the "Three Kings Bread" or "Roscón de Reyes" in Spanish. It's a sweet, oval-shaped bread that all people share. When we bake this roscón, in the dough we include a little figurine of baby Jesus. Our tradition says that, if you find the baby Jesus in your slice, you have to host a party for everyone! Every year we share this tradition in our offices, accompanied by tamales.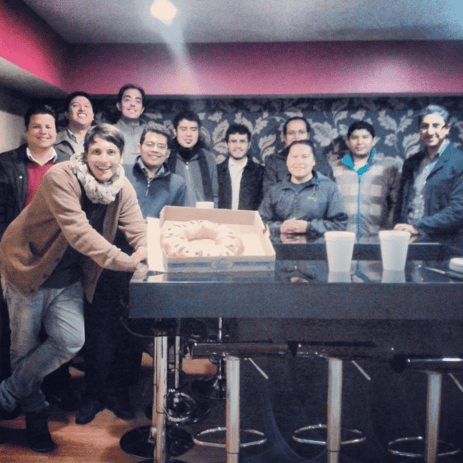 Globant in Mexico has been recognized as the "best company to work for" according to Software Guru's rankings.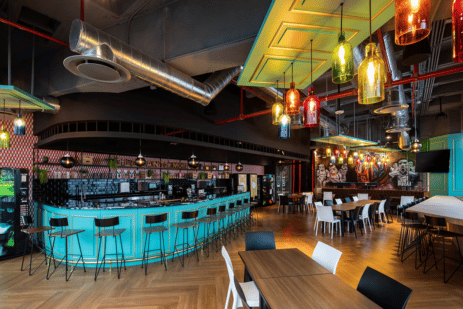 If you ever want to stop by…
Hope you get the chance to visit our Mexico offices someday. If you are nearby and are looking for a cool team to join, consider applying.
Stay tuned for upcoming blogs about our offices around the world. There's a story behind each one!