Human migration and the displacement of people across borders are two key challenges the world faces today. Thus, the incorporation of migrant communities into the formal labor market is a fundamental step towards their empowerment. Working on diversity and inclusion in all industries is key for this achievement: the IT sector is no exception. 
By empowering and promoting opportunities in education and employment of migrants in the technology sector, we are headed towards a more diverse and inclusive workplace. We truly believe that diversity boosts creativity, innovation, improvement, and provides different approaches to create solutions. To achieve this goal, Globant has been working side by side with HolaCode. The goal: to work with migrant communities to foster education and integration in technology.
Globant Mexico has walked down this road with HolaCode since 2018. The aspiration has been to empower refugees, asylum seekers, and forced returnees, developing their IT and soft skills. Even during the pandemic, the extraordinary teams from HolaCode and Globant continued to work together, in the frame on this partnership. Globers took advantage of the virtual new normal and kept mentoring and supporting HolaCoders.
HolaCode: empowering migrant communities
HolaCode is a social enterprise that focuses on the integration of migrant minorities in the IT industry. HolaCoders are refugees, asylum seekers, and/or returnees, who established in Mexico after having returned -voluntarily or involuntarily- from the U.S. Through education in technology, HolaCode is able to secure a 360º integration for these migrants in Mexico. From zero IT knowledge to software developers, over 70 students have graduated from HolaCode. These extraordinary people then went on to successfully find employment in the IT industry as software developers.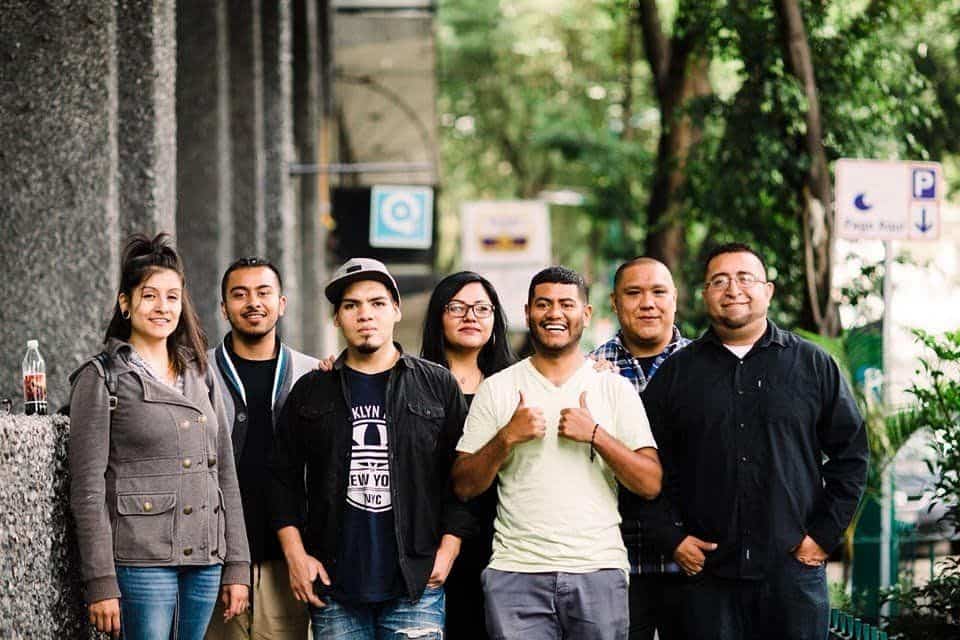 Globant and HolaCode: our partnership
At Globant, we believe in the transformative power of education in technology. As like-minded organizations, we have been working with HolaCode in organizing Tech talks and training with Globant experts to the HolaCode community. Globers have also provided HolaCoders with training in soft skills and technical capacity development.
Moreover, we have also contributed to the employability of HolaCoders. They participated in several Globant Talent Day instances. These involved inviting HolaCoders to the Globant offices to meet recruiters, so as to analyze the possibility of their employment.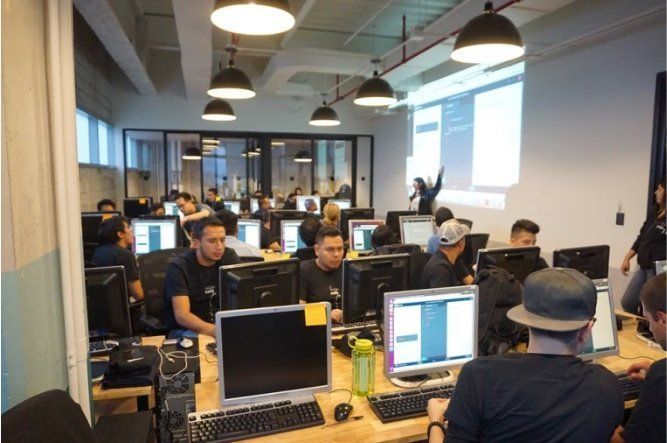 Since 2018, we have aided in the professional development of 108 HolaCode graduates and students. By means of Tech Talks, mentoring workshops, and curriculum recommendations, Globers have accompanied HolaCoders in their development. Globant's hiring program and Talent Day sessions have also been instrumental in HolaCoders' employability. Globant Mexico employed 7 HolaCode software developers since the beginning of the partnership.
"Without any doubt, Globant has been a strong ally for HolaCode's mission: the integration of migrant communities and refugees through EdTech. Globant has been supporting HolaCoders since the beginning.  Working together, we will hack obstacles, in order to offer them better opportunities."

Aída Chávez Co-CEO at HolaCode.
World Refugee Day: let's keep pursuing diversity
On June 20th 2001, the United Nations designated the World Refugee Day, to honor refugees around the globe. It celebrates the strength and courage of people who have been forced to flee their home country to escape conflict or persecution. 
We want to recognize the efforts and resilience of HolaCoders and the migrant population,  who work aimed to find opportunities and rebuild their lives.  We also want to congratulate Globers and HolaCoders involved in this initiative, for their great job and passion to keep the program rocking! 
Thank you to all Globers in Mexico for their commitment and passion to achieve a more diverse IT industry.
Adriana Ojeda, Annel Chávez, Karina Barradas, Guillermo Ramírez, José Alberto Conrado, Marisol Fonseca, Andrea Castañeda, Angélica Ortega, Mariana Aguilar y Fernando Curra