As a company striving to drive sustainability into every aspect of businesses and organizations, at Globant, we are keen to acknowledge the significant milestone reached at the Tokyo 2020 Olympic and Paralympic Games. An Olympics like no other, resilient to the COVID-19 crisis and the impact it represented, these Games have made visible to the world measures taken towards diversity and inclusion, circular economy, financial inclusion, and clean energy.
The first official Pride House, financial inclusion for refugee athletes, the use of hydrogen-powered cauldrons, and commuting only through electric vehicles are only the beginning of the sustainable actions taken at this year's Olympics. They also leveraged robotics for the assistance of in-need spectators, implemented the Olympic Forest Project and recycled donated electronics, plastic waste, cardboard, and other materials to create medals, victory podiums, beds, clothing, and even the iconic Olympic Torch. These all significantly advanced the limits of diversity and inclusion, of sustainable elements and minerals, and of AI and of carbon-credits.. And with 99% of all goods procured to be shortly reused or recycled by civil society and businesses, the Olympics are giving immense visibility to the circular economy.
Tokyo 2020 is setting a relevant way forward, and there will be no retraced steps on sustainable solutions and ethical practices to pursue a more resilient future. The sustainability concept "Be better, together, for the Planet and the People" in the Tokyo 2020 Games is an inspiration and today, Globant is strategically aligned with the SDG-based Tokyo five main pillars:
Climate change: towards zero carbon emissions –  aiming to go beyond their initial commitment of carbon neutrality, removing more carbon from the atmosphere than they emit
Resource management: zero waste – showcasing a functional circular economy
Natural environment and biodiversity: city within nature, nature within city  
Human rights, labour and fair business practices: celebrating diversity
Involvement, cooperation, and communication: united in partnership and equality
What do we all have in common? That we dream of making the world a better place, step by step. Just like Japan, who already has an agenda on how to reuse the Olympic Venues once the Games are over, at Globant we are fully committed to similar sustainable and impactul initiatives.
With Be Kind as an essential part of our culture, we celebrate our diverse and inclusive multidisciplinary teams with a focus on our peers, humanity and the planet. Be Kind acts as our long term sustainability framework: a conduct and a call to action to build a more balanced and fair future together. A commitment to multiply the positive impact of all our initiatives promoting the social, environmental, economic, and cultural good of humanity. Hand in hand with the 5 Tokyo pillars, a Be Kind action during the Olympics was the decision of the high jumpers from Qatar and Italy to share the gold medal! What a cooperative attitude!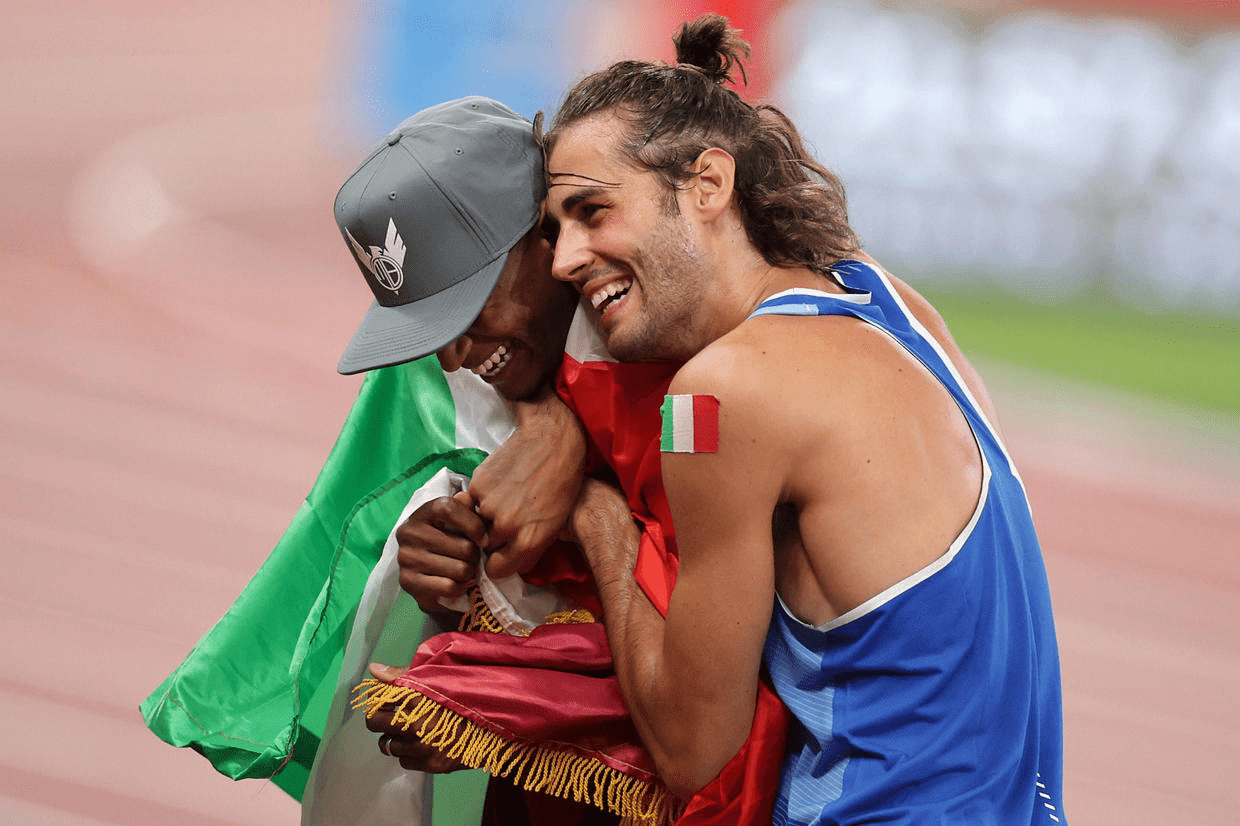 And to emphasize Globant's commitment towards harmonic innovation, an Iconic building located in the city of Tandil, Argentina, was built matching the "city within nature, nature within city" pillar. Still under construction, the building minimizes any environmental impact, with solar energy harnessed to fuel three different functional systems and rainwater recovered for irrigation and sanitary purposes. State of the art waste-sorting and recycling plans reveal Tandil's future office as the concrete example of the innovative, technological, and sustainable character promoted by the company.
At Globant, we undoubtedly recognize the imperative of promoting bold and versatile solutions to deal and stay relevant with today's complex business landscape, where our ideas on fairness and inclusion, carbon digital twinning, twin transitions, spherical economy, decade of action, sustainable mining and  energy transitions, put us on a constant reshaping path towards the compulsory net-zero race.
Within our Sustainable Business Studio, we provide our clients with the tools and the know-how to build their climate roadmap in favour of transitions and climate actions to become legitimate and sustainable businesses. We will contribute with all the necessary guidance and support along the way.
We know that wider awareness in organizations is needed to develop creative solutions for the problems we are currently facing. Reach out to our Studio so that together we can trace your journey into becoming a more sustainable business. Every organization has an opportunity to seek reinvention by hitting the reset button and be the sustainable change-makers the business world needs.