The Salesforce Studio is delighted to announce that we are a global winner in the 2022 Salesforce Partner Innovation Awards for Travel, Transport, and Hospitality for the Salesforce implementation of Edwardian Hotels. A success story focused around enriching the experience for guests and hosts alike, the exceptional collaboration and teamwork with Edwardian, Salesforce, and MuleSoft was the driving force behind this digital transformation.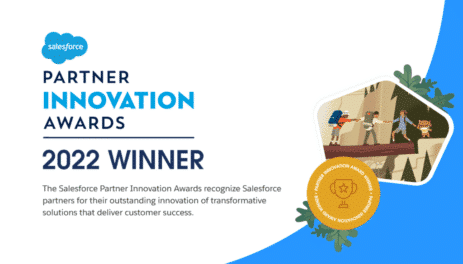 The annual Salesforce Partner Innovation Awards recognize and celebrate the partners' contribution and impact of their work. We were delighted that our Salesforce customer story was rated exceptional, highlighting the innovative use of Salesforce Customer 360 and dedication to accelerating success for our joint customer. Partners submitted more than 850 success stories for consideration, so to stand out from the crowd was a fantastic achievement!
Edwardian Hotels has welcomed guests for more than 40 years and is now one of the largest independent hospitality groups in the UK. It owns and operates around a dozen luxury four and five-star hotels in iconic locations in London, Manchester, and Heathrow, as well as a range of distinctive restaurants, bars, and spas.
Globant's Salesforce Studio enables organizations to transform their business, drive desired outcomes, and build customer loyalty and growth. You can read and watch how Edwardian Hotels London helps more guests make great memories with Salesforce and Globant here.