Our journey in developing projects powered by Salesforce started 16 years ago. Since then, we have built local capabilities in over 14 countries with more than 1,600 Salesforce Studio employees and Salesforce certifications.
After years of a close partnership, we are delighted to announce that Salesforce chose us as their launch partner for their new service platform, Salesforce for Financial Services and Client 360.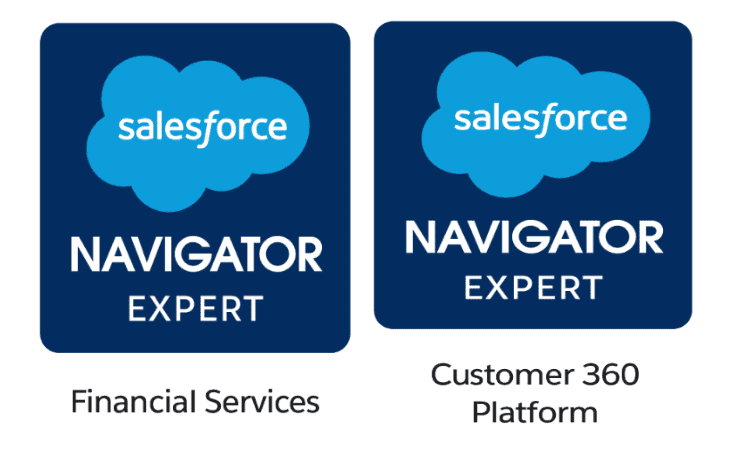 If you are a Salesforce fan (as we are), you are probably aware of how they use their platform solutions to integrate all products into a trusted customer experience platform:
Salesforce for Financial Services will allow current and new Salesforce clients to connect and engage with their customers like never before with empathetic experiences and orchestrated channels. Salesforce for Financial Services and Client 360 will enable businesses to increase their customer base, provide highly personalized services, and engage with existing clients as they would expect from an online retail store.
Being the only Latin American company chosen to be the launch partner of Salesforce's new service reflects our experience in the cloud. Here are some success stories detailing how we have helped clients deliver customer service excellence:
In 2018 we started implementing the native Salesforce financial project in the Latam Region for Bank BCI. The case made headlines by being named in the Dreamforce Financial Service Cloud Keynote  (minute 1:13) back in 2019.
Since then, we have worked on several other case studies, some of them named on the Salesforce Success Cases page, such as UALA, one of the newest unicorns on the fintech scene.
What to Expect from Salesforce for Financial Services and Client 360
By integrating the Financial Service Cloud Solution and Service Cloud, Salesforce will deliver an automated experience for customers. This solution focuses on banks, insurance, and wealth management companies, enabling clients to build personalized relationships through AI and automation.
Four pillars will drive Salesforce for Financial Services and Client 360:
Digital assistant. It will exceed the customer's needs and expectations while reducing inbound calls.
Superhuman service. Empowered agents and satisfied customers will transform the service from a cost center to a driver of strong customer relationships.
Effective processes. Customer-centric automation will allow the orchestration of the front and backstage offices.
Data-driven operations. Agents will be able to obtain critical insights and power business analytics.
Starting in the summer of 2022 and as part of the launch program, Globant and Salesforce are ready to take the financial service industry to a 360º level.
We are ready, are you? Visit our Salesforce Studio to learn more!