The media industry is going through a time of major change and disruption. The digital changes which were already underway, are now being accelerated by the impact of the current COVID-19 pandemic.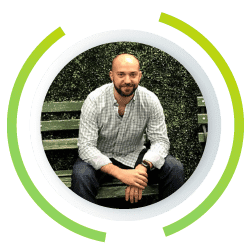 In order to understand what is happening in the media industry, we recently held a webinar with one of Globant's leading experts in the sector, Andy Eyherabide. We'd like to share some of his insights and thoughts from the discussion in this article.
Andy, what has been the impact so far of the pandemic on the industry? 
Some people believe that the industry is in for a ride with this pandemic, and while it is true that viewership is up (as one would expect considering people staying at home have more time to consume content), the outbreak is having a significant impact on the industry.
Theaters are closed, studios have stopped the production of movies and TV shows, live sports and red carpet events have been postponed or canceled (everything from March Madness, NBA, to the Olympics). Organizations have lost millions of dollars in ad revenue.
What do you see as the long-term impact? Do you think there will be long-term impact on consumer-behavior?
This is the key question. I believe when all this is over there will be some pent up demand for people to get out of their homes. As a result, viewership is likely to go down. But the outbreak is accelerating some existing trends, such as cord-cutting.
With live sports events off the table and analysts sounding the alarm of world-wide recession, a lot of people may decide that their expensive linear and sports-less cable package isn't worth it any longer. So they will likely take a fresh look at no-contract streaming offers, some of which are actually for free or have a free-tier, like the upcoming Peacock streaming service from NBC.
Are we seeing greater innovation at the moment, as media companies try to find ways to navigate the crisis?
In some areas more than others, based out of necessity. The movie industry for instance. Theaters all over the world have shut down, including chains such as AMC, Regal and Cinemark. So for the first time we're going to see a major movie studio making its movies available to rent through digital distribution platforms – NBC Universal is releasing "Trolls World Tour", on April 10th online at the same time as in theaters. They're applying the direct to consumer model.
This move to a direct to consumer model is something that the industry has been considering for some time already, but has now very suddenly become a necessity. In the past, media companies were producing and selling their content to other companies (theaters, cable operators, etc). This was a typical B2B model. We're currently witnessing a dramatic acceleration in the shift to new distribution models.
What are some of the technology implications? Do you think media organizations are ready to scale their digital platforms?
There are a lot of implications. And the reality is that nobody was quite ready for this. Estimates indicate that a third of the world's population is in lockdown. People are consuming as much as 60% more content, both for linear and digital platforms.
Not only is this challenging digital platforms in their ability to scale, but also the internet as a conduit. That's why in many regions Netflix, YouTube and others, have announced they will be reducing the quality of their streams in order to preserve bandwidth.
You can watch more of Andy's thoughts on the media industry on-demand here. If you'd like to find out more about our expertise in media, or how we can help your organization during these challenging times, please follow our post.