John Gourville, a professor of marketing at Harvard Business School, stipulates that for new entrants to stand a chance in an established business domain, they can't just be better; they must be nine times better. Why such a high bar? Because old habits die hard, new products or services need to offer dramatic improvements to shake users out of old routines. 
The crux of this statement is that users' habits have been ingrainedin their personalities. Habits form when the brain takes a shortcut and stops actively deliberating over what to do next.
Therefore businesses must focus on changing user behavior by fostering new habits. 
Fostering consumer habits has proven to be an effective way to increase the value of a company by driving higher customer lifetime value (CLTV): the amount of money made from a customer before that person switches to a competitor, stops using the product or dies. User habits increase how long and  frequently customers use a product, resulting in higher CLTV.
From the book,

Hooked

by Nir Eyal
Businesses can alter consumer behavior and increase engagement levels by adding some variability into the mix,  creating intrigue, and offering rewards, thereby getting customers hooked on their product. Research shows that levels of the neurotransmitter dopamine surge when the brain expects a reward.

While people are often motivated to act by external rewards such as money, prizes, and acclaim (known as extrinsic motivation), businesses must tap into the intrinsic motivation of customers and engage them in activities for the inherent rewards of the behavior itself.
Gamification is an effective strategy adopted to achieve these goals, which businesses across several industries use widely. To give some perspective, here are a few examples of businesses that have successfully adopted gamification to transform their business – 
The Nike Run Club has successfully used gamification in its mobile app strategy to learn about users' behavior and activities, thereby offering them personalized experiences. As a result, app users spend

3x more than guest customers

.

KFC has used gamification to increase YOY sales by

106%

Starbucks implemented a new

loyalty program

based on gamification techniques to increase by $2.65 billion and program membership by more than 25%.
Experts predict the gamification market will grow to more than $30 billion by 2025.
Aren't gamification and gaming the same?
Since the term gamification was introduced in 2002 by Nick Pelling, it is often confused with the gaming industry.
gamification
Definition
Definitions from Oxford Languages
noun
              the application of typical elements of game playing (e.g., point scoring, competition with others, rules of play) to other areas of activity, typically as an online marketing technique to encourage engagement with a product or service.
"gamification is exciting because it promises to make the hard stuff in life fun"
A popular example of gamification
Let's delve into a use case from the retail industry and see how gamification techniques have been applied in that space.
The below image shows how we are tuned to viewing products on e-commerce platforms. There are product recommendations (based mainly on past searches or purchases) and a simple search bar to look up products.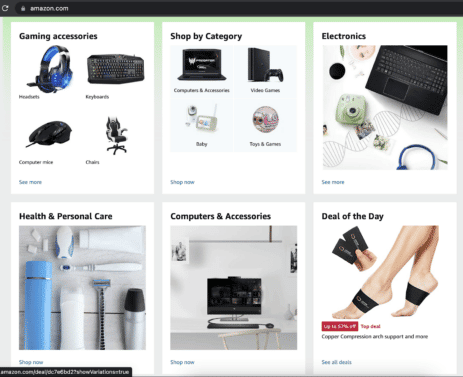 Isn't our brain hardwired to use this platform as is? Do we still find it motivating and engaging?
Many e-commerce platforms have resorted to live commerce or live shopping to bring about a change in engaging customers.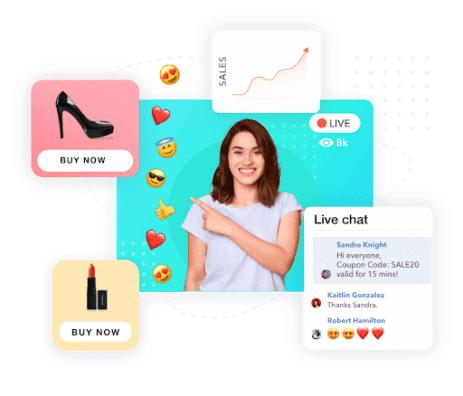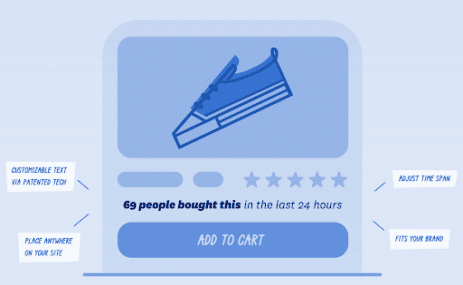 [Image reference1, reference2]
Live Commerce, a trending strategy for brands to sell products through live streams on digital platforms, is a classic example of the successful implementation of gamification techniques.
Consumers are engaged via influencers who showcase the product, and its features live. Q&A in real-time makes the consumer feel more connected and eases their decision-making process. 
Platforms such as Amazon live, Channelize, and Shopshop have successfully increased brand awareness, engagement, and instant sales through this strategy.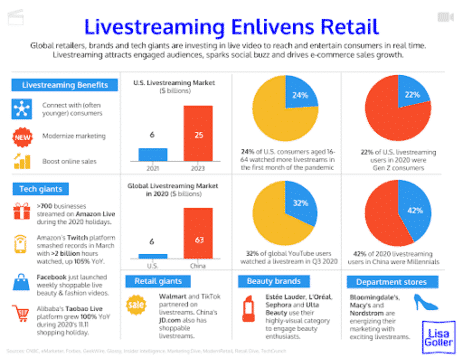 Strategies like flash sales, low inventory alerts(read- "few stocks left"), and price drops are other gamification examples employed by e-commerce platforms to hook consumers, drive their behavior change and achieve conversion.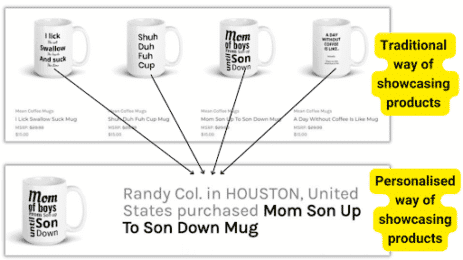 [Image inspiration]
Market trends
Let's understand market trends, size, and growth opportunities:


References:
Opportunities across domains
Retail, banking, and education are the prime domains that cover more than

60% of the market.

Gamification plays an important role in the education domain.The global e-learning market size was valued at USD 197 billion in 2020 and is projected to reach USD 840.11 billion by 2030, registering a CAGR of 17.5% from

2021 to 2030.

Gamification will continue to grow in popularity across a variety of industries. These include IT, banking, the public sector, and the military. [

ref

]
Tech tools at your disposal
Technology does not solve problems; people do. However, technology is the medium through which people solve problems. What are the prominent tools and technologies that form the backbone of the successful implementation of gamification techniques?
Let's see a few gamification examples and enabling tools. For illustration purposes, we  categorize these into four buckets:  mobile, browser, AR/VR, and AI/ML.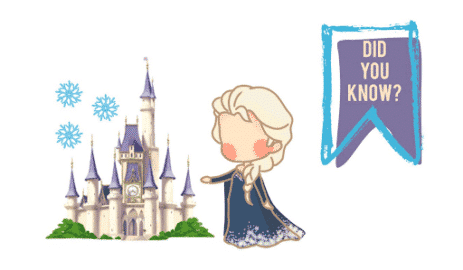 The Walt Disney Company debuted its first AR-enabled short film, 'Remembering on Disney+' an experiment to see if augmented reality can improve film storytelling even when viewers watch from the comfort of their homes.
Disney has previously created several augmented reality experiences, but this is the first to connect directly to content on the Disney+ platform.
The eight-minute film is accompanied by an augmented reality app that allows users to scan their television with an iOS device and watch an extension of the film on a small screen.
Conclusion
Taking a reference from Nir Eyal's previous seminal work, a good question to ask when building a product is, "Are you building a vitamin or painkiller?". 
Products that alter consumer behavior and kindle their intrinsic motivation by rewarding them for the behavior change provide an ongoing pain remedy that successfully veers them off from the competition. Gamification  is the key to doing so, and the time is ripe for businesses to incorporate this strategy into their products.