The world of gaming is still a male-dominated industry, but things are starting to change. In 2020, 47% of all gamers and 48% of mobile gamers were women.  We are starting to see initiatives, projects, and investments that signify a shift. One example came after #GamerGate, when Intel pledged $300 million for a program titled 'Diversity in Technology.' Online harassment, exemplified by GamerGate, led women to demand a more inclusive gaming culture, while also raising awareness about a problem repeatedly seen in the industry.
Another example of progress is the Women in Games Ambassador program, a worldwide program that supports women and girls gain a greater understanding of the industry, with the goal of doubling the number of women in gaming. #RaisetheGame asks companies to create inclusive working environments. Globant's own Emerald Team is another effort to accelerate the culture change for women gamers, centered on inclusiveness, diversity, and inspiration.
2021, the year the Globant Emerald Team came to be
The Emerald Team is the esports division of Globant, a professional gaming team that encourages gaming talent to start a path towards an esports career. It includes professional coaches and players who competed in the online game, League of Legends (LoL), throughout 2021, in the latest season of the Liga de Videojuegos Profesional (LVP) in Argentina. 
Camila Paludi and Valentina Ortells, Emerald Team women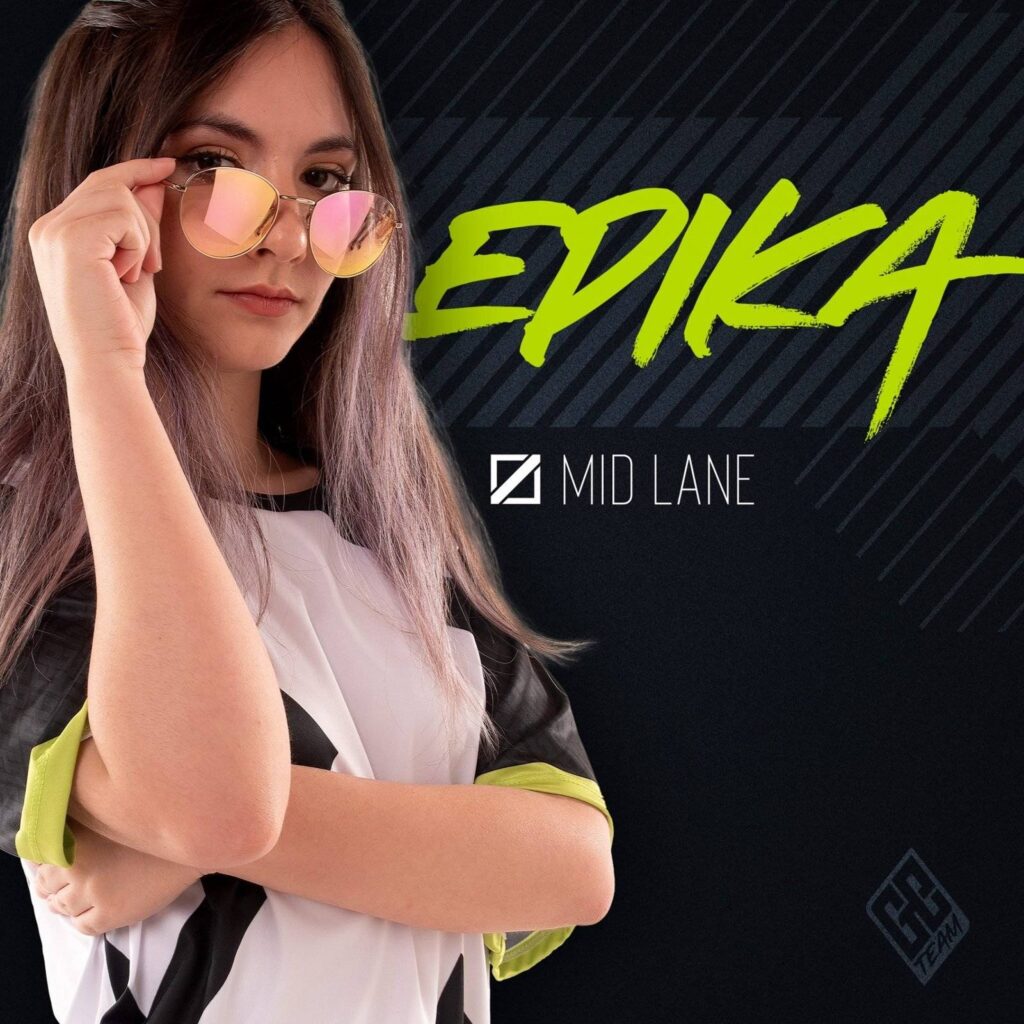 Camila Paludi is 21 years old and was recruited for the Globant Emerald Team in 2020, leading her to become the first woman in Latin America to be an esports Mid Laner. Training 10 to 12 hours a day, her dream is to become a professional esports player.
Valentina Ortells learned to play LoL by streaming. She is building her career as a professional esports player while also finishing her bachelor's degree in law. Below, they share their experience, perspectives, and obstacles in becoming part of a male-dominated industry.
Entering the world of gaming 
Camila: I turned down the opportunity to be on other teams because by being the only woman I felt there could be a lot of pressure and judgment. I felt more comfortable starting in Isurus, an all women's league, which is where I was before Globant.
Valentina: I started in female leagues to increase my level. The professional world is male-dominated in a way, but organizations like Globant acknowledge talent and provide a safe space for women to develop and grow, creating inclusion between men and women instead of division, so women can showcase their skills.
Becoming part of a joint team
Camila: The performance level is higher in a team with men because women's talent is still underdeveloped, so you have to focus on yourself to keep up. When starting on the Emerald Team, I was very anxious, and had to nurture my mental, emotional, and physical health to be the best player I could be. Globant allowed me to have free access to mental health support.
Valentina: Sometimes in the gaming world, you get harassed just because you are a woman. Fortunately, there has been a lot of progress during these past 2 years. Globant represents a safe haven where you can just focus on playing and receive full support from your teammates and coaching staff.
As a strategy to avoid bullying or harassment, women sometimes disguise their gender using neutral pseudonyms and avatars.
Obstacles they face in the gaming world
Camila: It's the pressure of playing and getting attacked for being a woman.  Resilience and self-confidence are necessary, it helps manage the frustration. 
Valentina: There's chauvinism and sexism in every sphere, but in the gaming industry and with the internet, there's wider exposure, making hate and cyberbullying towards women more accessible. It's not related to the way you play, but to the fact that you are a woman, so you need to ignore it.
Women face three times more harassment than men when playing online.
The future of the gaming industry 
Camila: Globant is reinventing the game, increasing the number of women getting into esports. Today there are more women's teams and tournaments than two years ago, and as the years go by we are going to gain more ground.  
Valentina: When I started playing, the level for women was low and there was fear and conflict. Now, the female leagues are at a better level, they are more serious, and it's making the scene wider. There's going to be a lot of women gamers that will go far and keep on raising their level in LoL.
The right support drives reinvention
Camila: Globant granted me vital resources (a psychologist, gym membership, technical staff, teammates, an office space) to develop my career, allowing me to just play and improve. I was treated as an equal by my teammates who would also teach me new things. My self-confidence grew through encouragement, which is important when you are a woman just starting. 
Valentina: Globant gave me everything I needed so I could focus on playing. I learned a lot about LoL in very little time, improved significantly, and gained recognition as someone with talent, leaving prejudice out, and allowing my skills to speak for themselves.
Advice for other women & young girls just starting
Camila: Study a streamer passionately, invest time, and exercise to release stress. Forget about what they're going to say about you on social media. Focus on yourself, gain self-control and self-awareness, and you'll go from amateur to professional. 
Valentina: Set yourself progressive and small goals. Ignore everything that's not serving you to achieve them. Enter every tournament, league, and team you can to keep on improving, everything will help.
The esports industry, the metaverse, and Cathy Hackl
Esports is a door that provides opportunities for women in the tech industry, helping them discover and embrace STEM education and opportunities. The metaverse is a term already known in the esports industry, where people use it to describe the interplay between the player's characters. It's seen by many as the next step in the internet's evolution, accelerated by the pandemic as people staying home seek access to more lifelike experiences online.
"The idea of the metaverse is that it will create new online spaces in which people's interactions can be more multi-dimensional, where users are able to immerse themselves in digital content rather than simply viewing it." -Cathy Hackl
The esports industry represents a powerful mindset shift that connects to the metaverse seamlessly, in terms of exploring competitiveness, accessibility, and engagement, integrating gaming with social media. Renowned platforms like Twitch and Discord are already delivering new digital visual experiences, by reshaping, gamifying, and redefining them through technology and the internet.
Cathy Hackl, a leading technology expert, is recognized as the godmother of the metaverse. She's an authority on augmented reality (AR), virtual reality (VR), and spatial computing, and is also an inspiration for other women in STEM by having a profound impact in a male-dominated industry. 
There's still time to listen to Cathy Hackl on our metaverse panel from Converge, Globant's star event focused on the power of reinvention, which took place on November 10th.