In my previous post An introduction to COVID-19 Exposure Notification API, I introduced you to the Google and Apple Covid-19 exposure notification API and the different approaches related to where data is stored: centralized and decentralized. Today, I want to clarify how countries are adopting bluetooth technology to avoid the spread of the virus and how countries are creating Covid-19 mobile apps.
Examining what is happening with Covid-19 mobile apps is relevant for chief technology officers and other tech executives because it clearly demonstrates the broad spectrum of different approaches that can be taken to solving a specific problem.
When building new products and services, tech leaders always have different options to consider – the challenge is understanding the trade-offs and making sure that the result meets the specific objectives in mind.
The below examples show how some countries have quickly achieved relative success with their apps, such as Germany, while others such as the UK are having to go back to the drawing board due to early mistakes.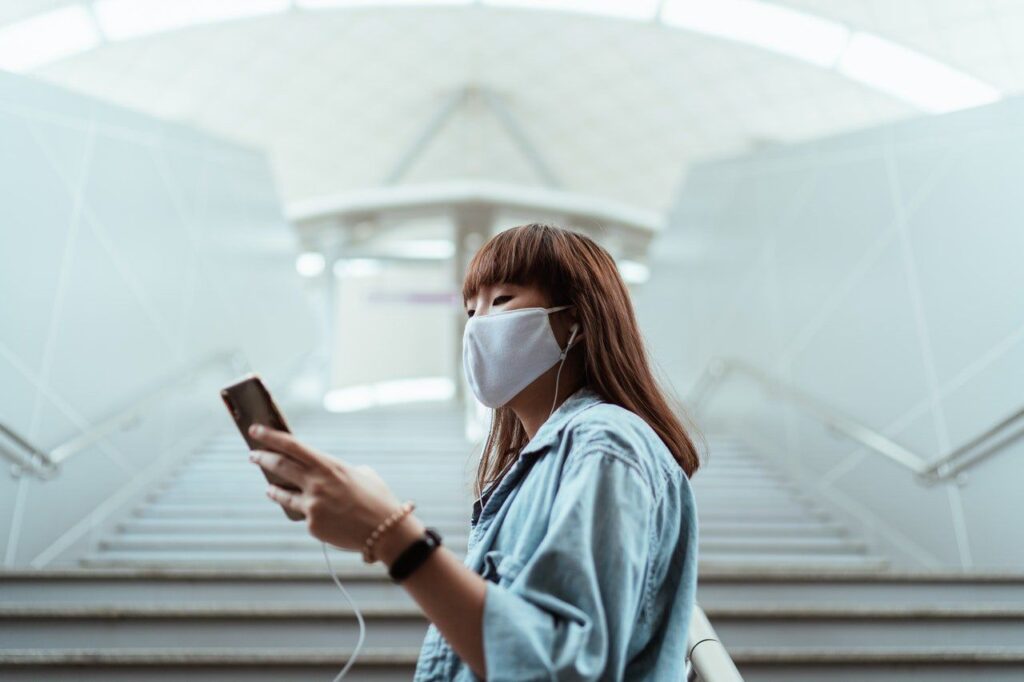 Decentralized
The Google and Apple exposure notification API is based on a decentralized approach, and most countries agreed to it as part of an initiative to ensure that coronavirus contact tracing apps work across countries. We can see here some of the examples of countries taking this route.
USA
As of mid June, just five US states have committed to building applications using the exposure notification API. The country has struggled as there is no country-wide strategy to creating an app.
The Wall Street Journal found that across the USA, there is a "patchwork of biggy or little-used apps, made by partners ranging from startups on shoestring budgets to academics to consulting firms", and none are ready for extensive roll-out. Many developers first started creating apps using GPS tracking as opposed to bluetooth and experienced problems. According to press reports, many states say they have no plans to create an app. Some, such as New York, aim to focus efforts on human contact tracing.
Switzerland
The first country to release an app based on the API Apple and Google Exposure Notification API. The app is called "SwissCovid" and went live to the whole country on 25 June. In the first three days, 10% of the country's population downloaded the app.
It is worth mentioning that the authorities had been testing the app over several weeks, during which time it was available to essential groups such as the army, certain hospitals, and regional administrations. The pilot program used real data, so could already start making a difference.
Germany
The case of Germany is interesting because at the beginning they started development taking a centralized approach, and even requested Apple to customize their API to solve Bluetooth background disconnection issues. Apple refused, on the basis that it did not meet privacy requirements.
After this, the German government announced a change in policy and decided to follow the Google/Apple contact tracing approach. The app was downloaded by 6.5 million people in the first 24 hours after launching. As of 29 June, 13% of people in the country have downloaded it.
Spain
Spain's ministry of the economy and digital transformation has created an app and is testing it as a proof of concept in the Canary Islands. Testing during this phase will last two weeks. As part of this process, they will use false cases to simulate the responses of people using the app. The final part of the process is planned to start on July 20, so it is unlikely that the country will see a wider roll-out of the app until August.
UK
Initially authorities planned to create an app using centralized technology, and it was to be ready in mid-May. However, there were successive problems due to technical issues, and a widely criticized test period on the Isle of Wight – where the app recognized just 4% of iPhones.
The BBC published a detailed timeline of the progress of the app and the difficulties it has experienced. Ministers have now decided to take the decentralized route using the Google and Apple technology, but there is still no release data.
Colombia
It's a similar case to Germany, Colombia removed the contact-tracing feature in its official app for informing residents about the coronavirus after experiencing glitches, but aims to rebuild using the Google/Apple technology. The country still has this basic app available to citizens, which provides up-to-date information on the status of the pandemic.
Centralized
These apps do not use the Google and Apple API. They rely on custom solutions, based on a centralized contact-tracing protocol that computes matches on a central server.
France
The French app named StopCovid relies on bluetooth like most contact-tracing apps but it doesn´t use the Google/Apple API and it keeps the data in a central server managed by the government. Since the government released the app at the beginning of June, it has been downloaded by 1.9 million people – but has only sent 14 notifications and large numbers of people have uninstalled it.
Singapore
It is estimated that 1.5 million people downloaded the app, "TraceTogether" out of a population of 5.7 million. The app uses a mixture of a centralized (to follow-up on tracking) and decentralized (for logging contacts) approach.
However many users have reported issues with it, from concerns about privacy, to usability issues such as the poor user interface and high demands on the phone battery. As a result, the government has started to provide wearable tokens to every resident, to use as a beacon, to help those people who may not have a phone or do not want to use the app.
It communicates with the existing smartphone app as well as with other tags. The tag does not have any GPS chips in it, nor any internet or mobile telephony connectivity, so location or movement of individuals cannot be tracked.
Nations have to consider different criteria to create Covid-19 mobile apps
The various degrees of success that nations have had with their Covid-19 mobile apps reflects the difficulty in creating such an app, particularly at speed. Development teams have had to overcome complex technical challenges, security concerns, network issues, all while respecting individuals' data and privacy. They've had to ensure the app has a simple and friendly user interface to ensure high levels of adoption.
In an analysis of the UK's missteps with its app, the MIT Technology Review argued that mismanagement combined with the ignoring of concerns about its original approach, led to wasted effort and wasted time.
The difference in approaches and the ultimate success of the apps so far, demonstrates the importance of mobile development best practices, on everything from understanding your user requirements to implementing security protocols.