It's said that in 1942 Albert Einstein was conducting the final physics exam with his class. While he was giving his students the exam, his assistant realized a problem: it was exactly the same as the year before!
Assistant: "Dr. Einstein, aren't these the same questions as last year?"
Dr. Einstein: "Yes, you are right; But this year the answers have changed"
The point that Einstein made in 1942 is much more relevant today while we are living through our 4th industrial revolution. Technology transformation supported by artificial intelligence is growing exponentially and changing everything we know every second. AI is a powerful tool that enables us to reimagine how we utilize information, manage data, and discover insights for better and faster decisions. As executives, we have to keep in mind that the answers we knew last year are no longer correct this year, and will be obsolete next year.
Companies that used to have significant business model success, and had the correct answers last year, no longer have the right answers today and need to transform.
There are two key drivers to accelerate your transformation and adapt faster to the new world: move fast with a platform, and implement a corporate incubator.
Move fast with a platform
If we were asked to point out the best examples of continuous transformation and business agility, we will all mention companies such as Apple, Microsoft, Google or Amazon. Those companies all have a common strategy: leverage a global platform to accelerate exponentially new application development. In fact, transforming businesses with exponential technologies on digital platforms is the best way to thrive in the new normal.
We, at Globant, are helping companies build intelligent platforms that can be leveraged globally across different areas to accelerate the next disruption in your business.
Corporate "Garage" incubator
We know the cadence of transformation is accelerating. Leading companies have built an agile process that allows them to experiment, fail, and find new answers to the same question over and over again. In order to innovate you need to be able to play and think outside the box.

We work with companies to build a continuous transformation strategy that helps them answer the fundamental questions of their business and stay relevant to ultimately provide more value to their clients. One example of these practices is the implementation of an incubator model within the organization. This model should follow some core principles:
It needs to be composed of a multidisciplinary team. Innovation happens when people collaborate towards a common goal.
We need an easy-to-use and accessible platform that allows the team to experiment, and fail fast, to find the correct answers.
Prepare the muscles to execute on the found answers.
In the middle of the 4th industrial revolution, we are asked to move fast, innovate and do it smarter than ever. At Globant, we are ready to help you implement this strategy.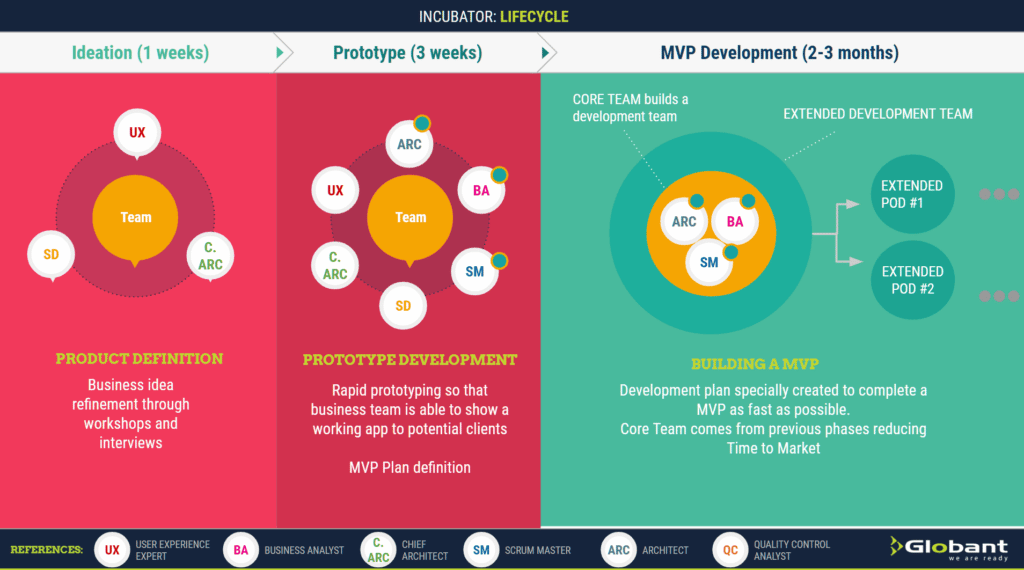 What are your thoughts on an Intelligent Platforms strategy? What challenges have you faced? I would love to hear about your experiences – so please contact me directly via LinkedIn to continue the conversation.