Hope everyone is safe during these hard times.
We all know that this kind of large, worldwide crisis accelerates change and companies will have to evolve fast or they will face serious issues to survive. Reviewing our history and previous industrial revolutions helps us understand where we are and the path to move forward.
All industrial revolutions (we are witnessing the 4th) produced a step forward in terms of technology, economics and culture for people and companies.
We know that crisis generates a shortage of resources and that "bad" economic conditions fuel humanity to innovate and define new ways to create value in more efficient ways. It's a natural reaction of the human being: we adapt, and we do it faster in difficult times.
That points us, as a company, towards what really matters and what is most essential: our value, clients and teams.
A lean organization understands customer value and focuses its key processes to continuously increase it while ensuring teams have the tools and capabilities in order to thrive. The ultimate goal is to provide value to the customer through a creation process that makes the most efficient usage of all resources, something that will be critical in this scenario.
Therefore, the best strategy for this post-pandemic situation will be to become a more lean organization that can move and evolve very fast, experiment with new ideas and technologies with low cost and high speed, and ultimately provide more value to clients. Then, repeat that process again.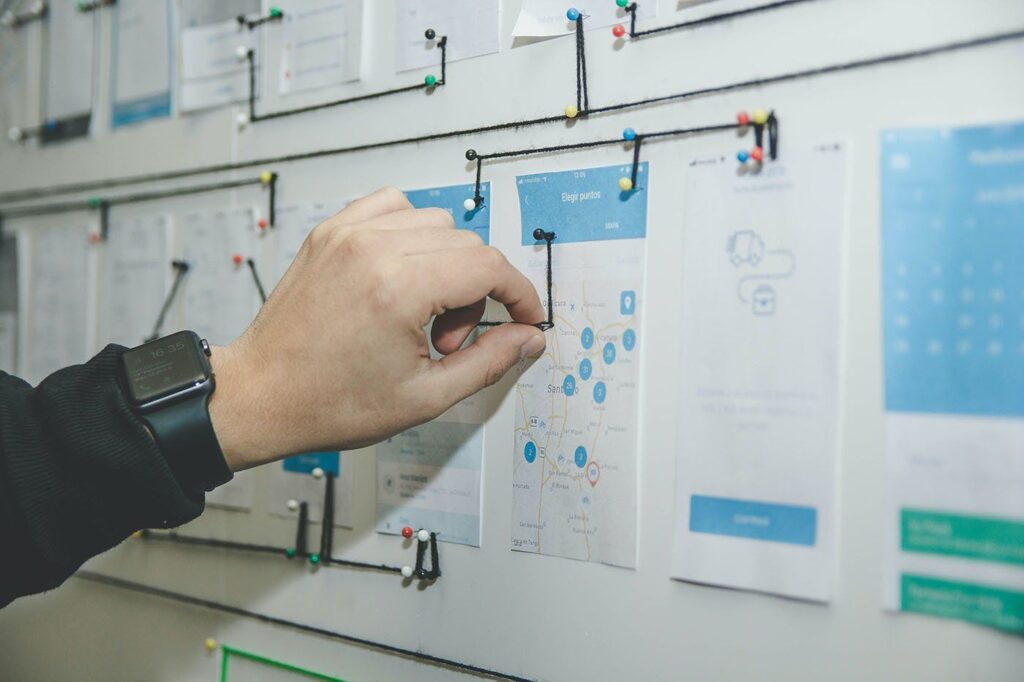 Intelligent platforms strategy
The best use of technology in the post-pandemic world will be to establish the bases to allow everyone in the company to experiment, collaborate and move fast with low costs. We are helping companies build intelligent platforms that can be reused and shared across different functions and areas.
The essential aspects these intelligent platforms will provide are:
A safe space where anyone can play and test new technology. Companies will not be able to innovate if their employees are not allowed to test new technologies, fail quickly, discard wrong paths and continuously experiment to find new opportunities.
Here at Globant, we help our clients establish low cost environments where everyone in the company can play and innovate. Companies are becoming more agile with this approach by reducing most of the friction in the value creation process.

Collaboration is key to accelerate any disruption. Nowadays, technology moves super fast, everything changes from one day to another and there is no time to keep reinventing the wheel. We believe it is time for "augmented collaboration", where companies use technology to increase productivity and improve how people work together. For example, we have helped companies that used to waste time and money building the same components several times in an old fashioned "silo" mode.
Those companies have now transformed into a new model that establishes processes and practices to share knowledge and build collectively on a new idea.
By using new technologies, anyone in these companies can start building on top of the results of innovation from another area and that process accelerates disruption dramatically.

Financial models will have to adapt to this new collaboration ecosystem. Value is the most important factor in the new strategy and to be successful we need to make sure that all involved parties have common goals. In that sense, companies are moving internal and external (service providers) contracts to engagements based on value and productivity. The platform by itself can also provide the mechanism to manage value, costs and motivate all the parties to deliver more, better, faster and improve continuously.
For one of our clients, we first took four weeks to define exactly what was valuable for them and complete the definition process including methodologies, metrics and contracts. Once that first milestone was achieved, the entire organization moved away from traditional engagements to value based models and contracts.

Cultural alignment will be the final corner stone to complete the strategy. To implement these ideas successfully we have defined an open platform model where anyone using it is considered a co-developer. All parties collaborate to improve the platform, to make it more robust and intelligent while increasing the chances to find more co-developers.
This Open Platform is not just about the idea of sharing source code and software architectures. To implement such a platform also requires cultural alignment. It is this cultural change that will impact the way companies innovate in a collaborative environment, where generating value is the top priority.

Innovation has nothing to do with how many R&D dollars you have. When Apple came up with the Mac, IBM was spending at least 100 times more on R&D. It's not about money. It's about the people you have, how you're led, and how much you get it.

Steve Jobs, speaking to Fortune Magazine in 1998
In the middle of the 4th industrial revolution, we are asked to move fast, innovate and do it smarter than ever. We, at Globant, can help organizations implement this strategy.
If you'd like to find out more about our expertise in Intelligent Platforms, or how we can help your organization during these challenging times, please contact us.