In the last few months, years of carefully planning and developing strategies have been thrown to waste. A new future of work has emerged in front of us, and workforce strategies have been propelled forward five years.

All the underlying vulnerabilities in workforce strategies have suddenly surfaced, and have exposed a dark reality: people don't think their leaders are prepared to face the future of work. At the beginning of the pandemic, merely half of workers thought their leaders could handle the forthcoming crisis.
Assessing this problem requires making deep changes, and it will involve different dimensions of your company.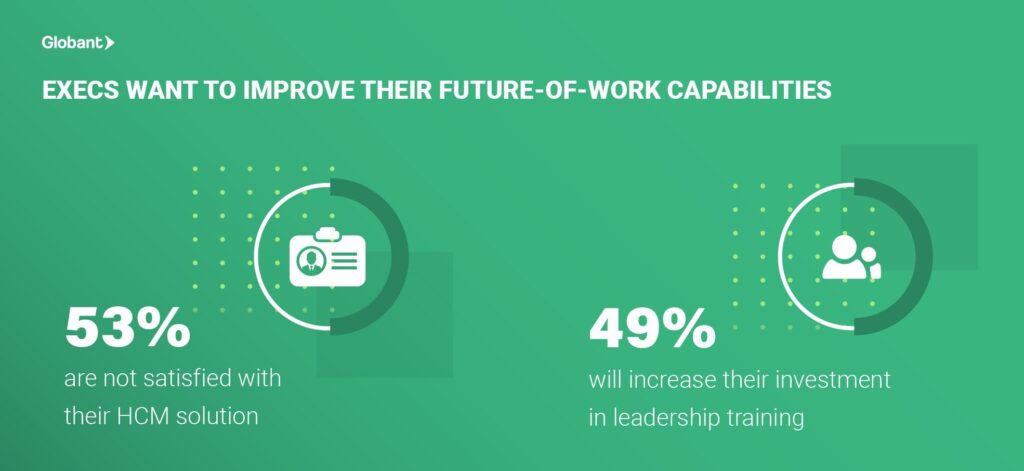 As we realized a new paradigm of work was emerging, and in order to help leaders recreate the lost serendipity of a day in the office, we launched Augmented Collaboration. This solution removes the frictions that distance creates by going beyond simple communication in order to scale-up culture, promote innovation, and increase productivity.
We have worked with Forrester on a high level infographic with 4 crucial takeaways that will help leaders overcome the plethora of challenges they're facing, and identify how you can improve your workforce strategy towards a real collaboration landscape.