Adan K. Pope, Co-Founder of Taraxa Labs, has been a long-term customer of Globant, working together on various digital transformation initiatives. We invited him to share some of his experiences in this guest blog.
In an earlier blog post I wrote about the challenges that many organizations can face in keeping their digital transformation efforts on track – that too often, technical and staffing challenges overwhelm efforts, and businesses quickly lose their way in achieving their strategic objectives. To help bring this to life, in this follow-up article, I want to share some of my experiences of the work we have done together with Globant, and how we have overcome these typical challenges.
In June 2020, I joined a leading marketing services company as their CTO. The company was very focused on customer success and "figuring stuff out" for their clients. But, over the years this led to a lot of bespoke development, unintegrated acquisitions, and a mountain of technical debt. We also had a business pattern of solving customer problems with new technology when required and as such, over 90% of new deals required the addition of new technology in one way or the other.
The first step was to assess the situation with the aim of forming a point of view about what our customers really wanted and needed. But we also need to understand what our internal stakeholders needed to be able to efficiently and flexibly operate the lines of business at scale. This assessment concluded with a number of findings but top of the list was – although we had a great business, great customers, and we were providing a great service…we also had 3 ERP systems, multiple procurement systems, multiple data warehouse management systems, many e-commerce solutions, a multitude of internal tools and a constant demand from external customers for more capability at great speed. And added to all this, we had internal operations and finance teams that needed and deserved better tools.
As I arrived, the budget had already been set and there was little to no room to increase it. So we faced a multitude of challenges.
Having had a great experience with Globant, I contacted my client executive partner, Joe Aglio, to discuss these challenges and strategize how we may be able to more flexibly staff our software development and quality assurance teams. This was in response to ongoing customer demands while also needing to balance the critical needs of our internal stakeholders. Based on these conversations, we decided to stand up a few development PODs (PODs are diverse teams which are part of Globant's agile delivery framework) to join our scrum of scrums focused on delivering a few key capabilities in our core procurement products. The results were tremendous – we were able to get more velocity and stuff done while utilizing our existing budget more effectively. This was definitely not an outsourcing or labor arbitrage strategy. This was bringing on highly skilled people on a "POD" basis approach, with needed skills and hands to the tasks that required dedicated team members.
Over time, I established an enterprise architecture team, consolidated roadmaps, set up a staff augmentation process for making and approving business cases when customers required more tech out of our usual budget cycles. The experience was transformative and would not have been possible without the partnership from Globant.
This all starts with having an informed point of view, establishing a strategy, a plan to accomplish your strategic goals and then principled leadership so your team know what to expect of you and can trust that your intentions and statements will be followed through in an open and transparent manner. My team transformed through leadership and we jointly deliver our plan with Globant as one our most trusted partners.
Key takeaways
Based on these experiences, I came to realize that the term "digital transformation" can mean everything or nothing. The words imply radical change but all too often the transformation becomes more of an activity of the IT department. But this really misses the opportunity. Instead, executives need to look at the principles of the business itself and how value is created and delivered to their customers.  Not all digital transformations need to change the fundamentals of the business but in these times of unprecedented change the mindset of "disrupt yourself or expect to be disrupted" is wise advice. Take this opportunity to reconnect with your customers with empathy and curiosity.  Ask yourself a number of key questions, "how do we provide value? Are there unmet needs we may be well suited to serve? Is our team fully engaged and connected to the transformation of our business?…"
From this root of curiosity you will soon be able to determine what digital transformation means for your company.  Always remember, the most important part is to engage with empathy, learn all you can, and lead your team to the future through the application of your common principles and interest in serving your customers.  
To find out more about digital transformation, check out my book, Respect the Weeds [preview here] where I dive into many of the common challenges that I've seen clients and peers face.
About the author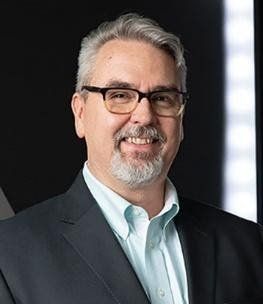 Adan K. Pope is a leading authority on digital transformation, strategic technology leadership, and technology disruption, with over thirty years of career experience. Adan has served as a senior executive for many enterprises executing a digital or portfolio transformation that led to their strategic renaissance, growth, and at times, acquisition. He has held almost every role in software technology innovation and development from software developer to chief technology and innovation officer for some of the communications industry's most innovative technology companies. Adan can be found at: taraxalabsllc.com