JS Week + Big Data Medellín: Telling Stories with Javascript and Data!
We humans are a social species: we like to interact and meet other people. When you gather people together around a common passion, you can feel the magic in the air. That's exactly what we felt recently at Globant, Medellín in our "Javascript Week + Big Data Edition."
The JS Week + Big Data Week consisted of four days space where Globers, community members, and experts discussed their experiences using JS and Big Data tools in real-world projects. According to Sebastian Gomez Arias, Javascript is the programming language used today to create web pages and applications. It's the language that allows us to add dynamism and fluidity to everything we do. Not only for the web but also for the backend. Going into depth on all sorts of topics surrounding JS led to many conversations, during and between the 16 talks.
In the talks, each presenter invited the audience to think big, to use technology to achieve their dreams, and to rethink the concepts or tools to start making them a reality. And we didn't just talk about Javascript. We also talked about what Big Data is, and why has it become so important. In general terms, we could describe Big Data as "large volumes of data." However, the concept of Big Data applies to all the information that cannot be processed or analyzed using traditional processes or tools. The goal of Big Data—like conventional analytical systems—is to convert data into information that facilitates decision-making. This helps take solutions even further, particularly in real-time.
The varied and relevant terrain covered by the talks kept the 400 people who registered for the week entertained. Especially satisfying was the level of attendance for the very last talk, despite the fact that it was a Friday evening.
This kind of event happens when you are surrounded by people who are passionate about technology. The stories wouldn't have been the same without the support of the city's developer communities.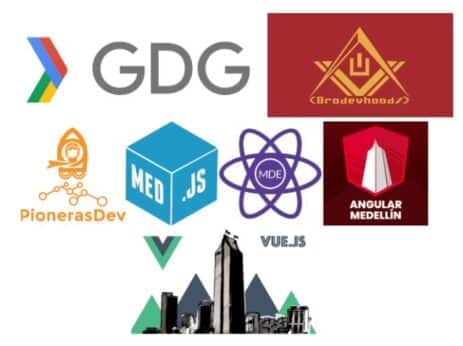 You can find all the presentations at https://jsweek.org/, and the videos here:
As one of the organizers of this great event, I cannot describe the impact and memories that follow when you get together to share knowledge and passion. If you ever have the opportunity to volunteer and/or organize something similar, do! At the end of the day it's the moments shared with your peers that make it all worthwhile.
If you'd like to participate in an event like this one, there will be many more chances. Just visit our page here. I encourage you to seek out experiences like Javascript week. You won't be sorry!