With the rapid and sudden transition to working from home for millions of people around the world, business leaders are asking about the impact of this shift. To help provide greater clarity around how this transition has impacted employees, Globant surveyed 900 US workers who are now working from home due to the Covid-19 situation.
One of the most striking results was that almost half (49%) of respondents stated that their productivity has decreased since they started working from home. This is mostly due to distractions at home environment, as well as difficulty in communicating with colleagues.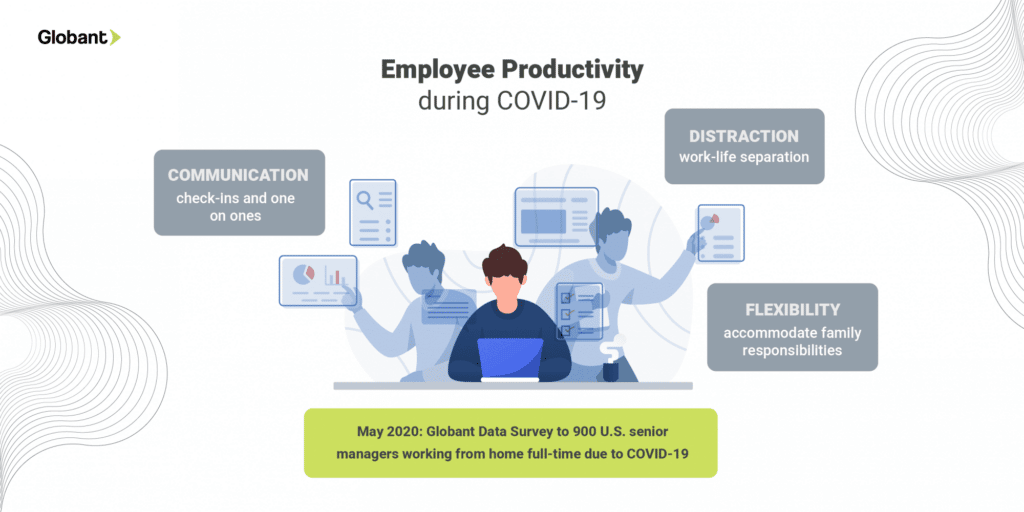 In trying to overcome these challenges, people are trying to connect more often with each other. The top two ways respondents are staying connected with their teams are more frequent check ins and one-on-ones (33%) tied with more frequent team meetings (33%).
More Findings
Other findings in our survey are less controversial. More than two-thirds (67%) stated it has been harder to maintain work-life separation while working from home. We found that childcare and household responsibilities are often interrupting people's workday.
However, as we've discussed in other articles, while other responsibilities can interrupt our ability to focus, they can also help us get to know our colleagues and clients better – we've been invited in to see people's homes, and often their families via video conferencing, in a way that would not have been possible before the stay at home orders.


Our survey didn't just focus on the challenges that people currently face, but also on some of the measures that firms can take to help their employees during this time. We found that increased flexibility to accommodate childcare and other family responsibilities (20%) was the top way respondents would like to see their companies offer more support during work from home.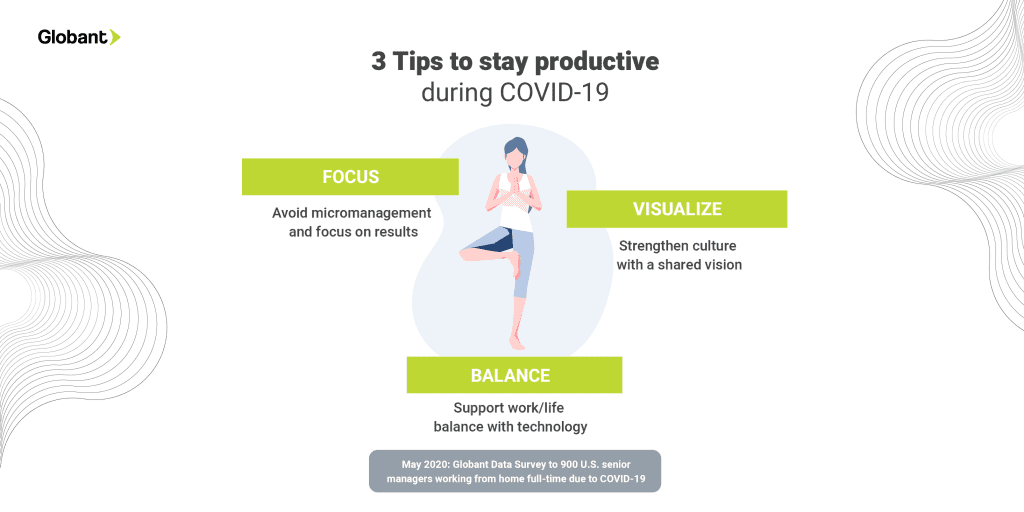 Read more about our survey findings by downloading your copy of the report.