Like many good ideas, Globant started with four guys in a pub. Over the last 20 years, with the oversight from founders Martin Migoya, Martin Umaran, Nestor Nocetti, and Guibert Englebienne, that idea has grown into a world-renowned digital reinvention organization ranked in the top IT services companies globally, with over 26,500 employees in all regions of the world. 
"This inspiring workplace is more than an office – it represents Globant's unique culture and allows us to foster creativity and teamwork while collaborating with our customers. We place special emphasis on rethinking the design of our offices so that it delivers a great employee experience and cultivates a sense of belonging. We worked closely with our people and brand experience teams to develop a design that suits our hybrid working model and prioritized spaces where people can share, connect and have spontaneous moments that would be difficult to create in a remote setting. Our new London office is a key step in further strengthening our local presence in the UK!"
-Fernando Matzkin, Chief Business Officer and General Manager, Europe, Globant
Globant's new office in London
1 December 2022 was a crucial day for Globant and our presence in the United Kingdom. Over the last year, and as part of a larger £65 million investment in the region, we have been designing, building, and anticipating our new London office, located in Westminster, to align with what we believe is the future of work. The location provides a unique experience for multiple stakeholders within the organization, making it the ultimate place for our clients and staff, colloquially known as Globers, to connect and catalyze digital reinvention. 
Why London? We work collaboratively with some of the biggest global banks to create world-class customer experiences and drive reinvention using the latest technologies. London is a hub for banking, fintech, and payment solution organizations, which allows us to leverage our localized presence to foster collaboration between government officials, policymakers, and technology associations to strengthen innovation. 
A place for clients. It is important that our clients live and experience our culture, just as Globers do. Often, our staff sits alongside our client's staff, working together to solve complex problems, design new systems, or implement cutting-edge technology solutions. We expect our location to welcome clients frequently, even daily, to use new collaborative workspaces, build relationships, and think creatively.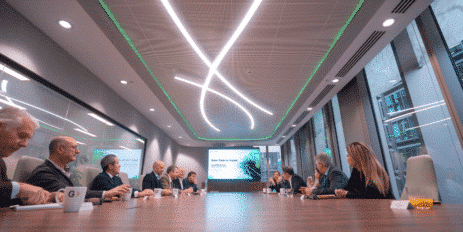 A place for Globers. The London office is a new home for Globers. Our staff is eager to have a brand new place to get together, create together, and solve the most significant challenges regarding digital reinvention. No matter the work style, there is an option for everyone to feel their best and work their best. However, the shining star of the office is the mix-use spaces, from traditional boardrooms to collaboration spaces, all integrated with technology to connect talent worldwide.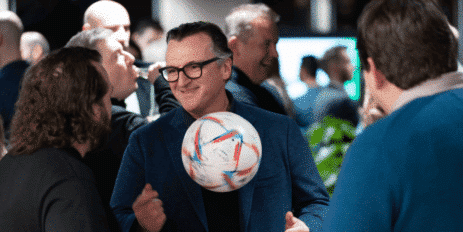 A place for connection. Each space is designed with connection in mind. Through technology, expertly designed spaces, and a welcoming culture, clients and Globers can collaborate in dynamic and brand-new ways. Creativity is sparked through fun – which can be had in a secret speakeasy within the office that begs for competition at the virtual Formula 1 platform or the golf simulator. After work and fun, kick back with a Guinness at the GloBAR while discussing current technology trends. Being connected to one another is a core part of our culture.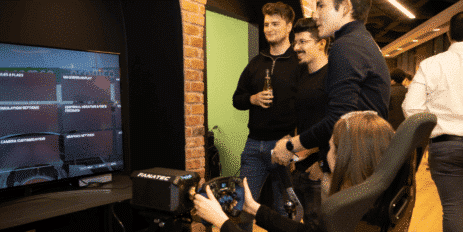 Globant's new London office is open and ready for Globers, clients, and visitors alike. To learn more about our presence in London, reach us at globant-uk@globant.com.