As we keep evolving and reinventing ourselves in this new reality we live in today, we have to think about the office space and how it will evolve. We used to see the office as where we work every day, inseparable from our jobs. But now, more and more companies are adopting a hybrid working model, and the office is becoming a hub of collaboration and socialization. 
How can we make this office metamorphosis respond to new needs? How do we make these spaces responsive to technology in every sense and merge them seamlessly into our new work patterns? 
At Globant, the starting point is putting Globers at the center of the reinvention process, as stated in our Sentinel Report on Smart Venues. In this article, Eduardo Oppenheimer, Gabriel Ginaca, and Martin Nanni will talk about their vision on Smart Venues and how they bring this transformation to the office and the globers.
What do we look for in our offices? What type of experiences do we want to generate? 
By Eduardo Oppenheimer | VP Corporate Real Estate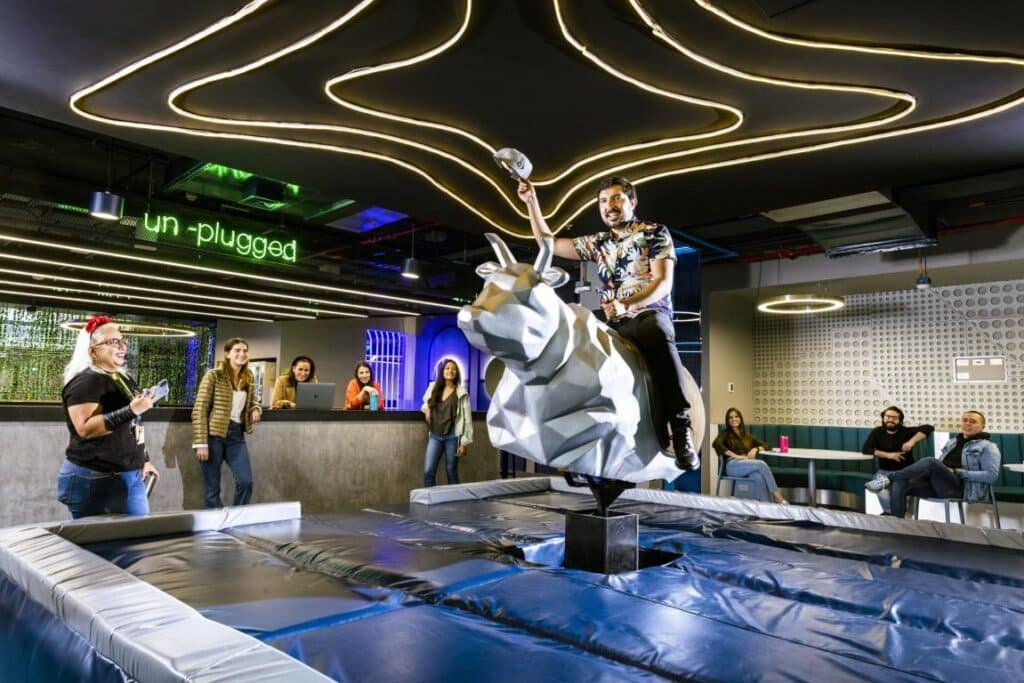 The Globant offices are spaces that are used primarily for social purposes. They are not designed just to sit down for eight hours and work at a desk, but rather to give Globers flexibility and more options. We want them to work in different environments, feel comfortable, and not spend a working day just sitting in the same space.
We need new types of spaces and new ways to accomplish these goals. We want people to come to the office because they get something that they cannot find at home: an open space to strengthen ties, a training room, an ideal space for meetings or brainstorming sessions, a radio or TV studio, and even a place to concentrate and focus for those who need it.
We've been applying technology in our offices for a long time now, and the way we use it is evolving. Today, interconnection is essential in all office formats. Offices should and do have video conference rooms and interactive whiteboards. We have always had a work methodology in which not everyone is in the same city or country. With the pandemic, we reinforced this approach.
For example, we will start implementing facial recognition in all office entrances, among other new things, to improve security. We have also created a system for reserving workspaces, parking, and meeting rooms through an app that facilitates the management of mobile places. Also, through the Take Care app, we check that those who enter the offices comply with the care protocols for our Globers.
Sustainability and biophilia are essential, using green areas or nature to feel more comfortable in an office space. We want people to feel comfortable, want to be in those spaces, and feel inspired. Biophilia invites people to find areas close to water, sun, and vegetation, and we are getting closer and closer to making our office space like that.
The Globant Workplace Experience team is committed to using renewable energy at all Globant sites. We are putting a lot of emphasis on finding buildings for new offices that allow us to buy renewable energy. We purchase energy from windmill parks or renewable energy providers and B companies. In Tandil, we will have a solar panel roof to provide us with the necessary power for the office.
At some of Globant's offices, we can build a waterfall, a mechanical bull, trees on the roof, a bowling alley, or a virtual reality simulator. These are the kind of disruptive ideas that Globant has always promoted. The aim is to be as creative and innovative as possible without affecting the operability of the workspace. We find many ideas in the search for this creativity, and it is a challenge to materialize them. Finding the balance between design and operability, seeing what is most attractive and pleasant for Globers, and being helpful and functional. We are on the way to accomplishing that, and we are eager to see what it looks like when we return to the office with the new model that we have implemented.
How do we make the Glober Experience more comfortable? How do we digitize their experience at the office? 
By Gabriel Ginaca | Workplace Experience Manager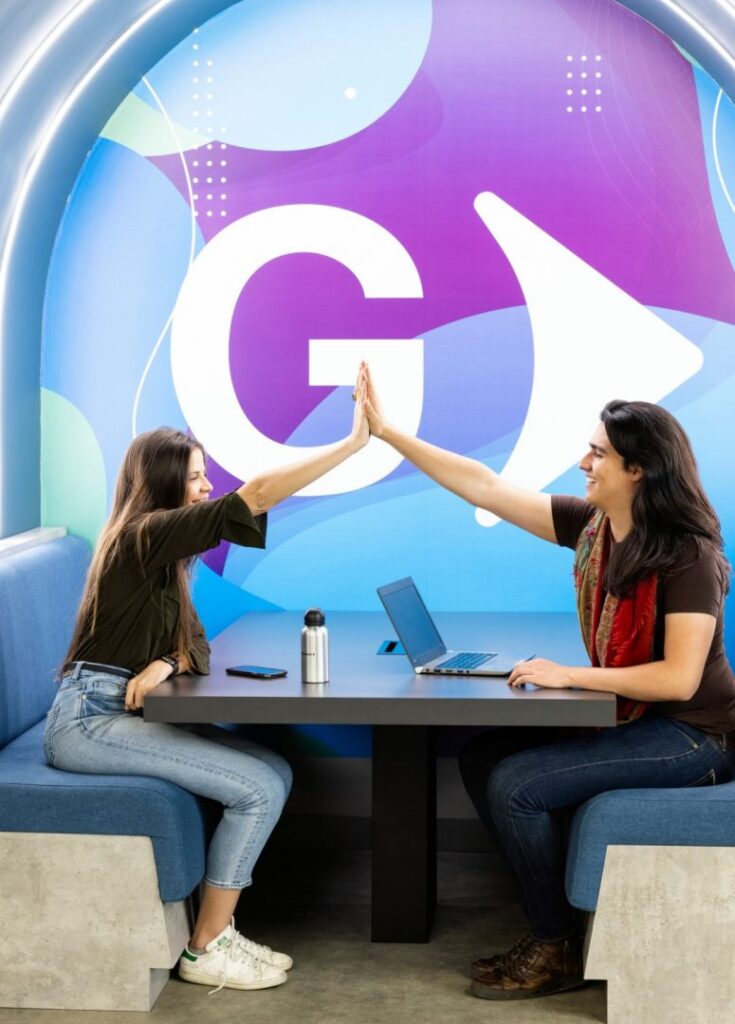 We want the Globant offices to offer services that simplify the work that Globers have to do while motivating them to want to work there. It is essential to generate stability and security and provide differentials that are worthwhile.
These differentials are digital tools that allow Globers to check the availability of all services offered at the office and provide different options to meet their needs. We enable them to share that information with colleagues, connecting them while creating the right climate for productivity and positive work culture. Having your workspace, reserving a room for a meeting, and knowing where another person is at a specific time and place are things we can now achieve thanks to the MySpot tool.
And that's not all: we can also thank someone for their help through integration with StarMeUp, our recognition platform. This is all possible even when we're working somewhere outside the office. Any Glober could coordinate a 1:1 meeting from anywhere, reserve a parking space with ParkingMe in one of our offices, know where another person is, and give them feedback on BetterMe, another tool available within these platforms.
What are the challenges involved in creating an app that responds to the needs of the Globers in real-time?
The biggest challenge is getting Globers to use the app in the first place. Although today the market is flooded with tools, they must know and use the app. We should measure their satisfaction in how the app responds to changing needs in their day-to-day lives. Tools like MySpot allow Globers to understand their possibilities in the workspace better and interact with other people or discover upcoming events. Solutions are created and advantageous in generating the rewarding employee experience that we seek at Globant.
What does the future look like for Smart Venues? 
By Martin Nanni | SVP Technology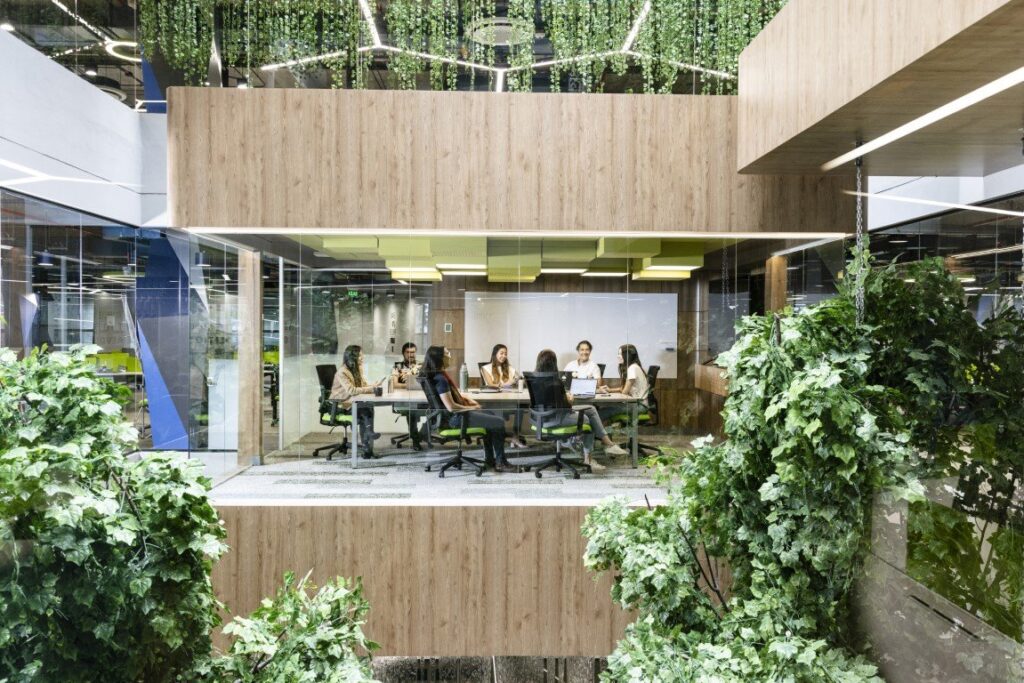 With many companies deciding to stick to a hybrid working model, the office is no longer the place we work. It is quickly becoming the place we go to interact, connect, and get inspired. The focus then shifts to how companies set up spaces that foster collaboration and inspiration and spark those conversations —perhaps around the water cooler— lacking so much in the COVID era. This vision is partly cultural and partly enabled through technology. Scheduling will probably continue to be an integral part of our office life. Through traditional tools like this one, we can book a desk and let our coworkers know we will be in the office, enabling a piggyback effect, where teams spontaneously gather when and how they find it natural. 
During COVID, we got pretty good at working through Zoom. Now that things are normalizing, we realize that we are still not good at a hybrid model, where some people are sitting together in a room, and some are through zoom. The Metaverse and AR/VR technologies will also play a considerable part in bridging the gap. Different team members experience different needs regarding exposure and willingness to leave the house. Digital whiteboards and shared virtual spaces will become increasingly important as teams navigate a new paradigm that will keep them more distributed but, at the same time, more together.
Reinvent the world with a company that's already doing it. Do you want to be part of the transformation? Join us here.