Globant's office in Seattle is right at the hub of the Westlake Park area in downtown. There are over a hundred Globers working in that region—it's close to everything! 
Some fun facts about this office:
It's walking distance from the world-famous Pike Place Market.
The office is above Sephora, across the street from Macy's.
It has a cool water fountain out front.
The meeting rooms on the second floor are named after Seattle's landmarks, and the ones on the 4th floor after Seattle's neighborhoods. 
Globers from Seattle say that the great layout and all the color everywhere are their favorite things about the site.
We have an incredible mural room in the small chill-out on the 4th floor. Muralist Ryan Henry Ward painted it. We love to showcase local artists!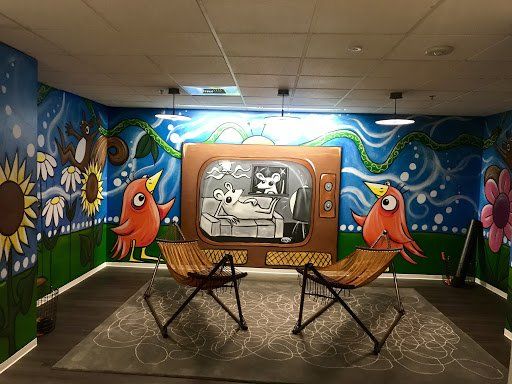 There's another huge mural on the second floor when you enter the office. It's a wild and crazy, futuristic close-up of a woman's face in what could be a "Digital Future."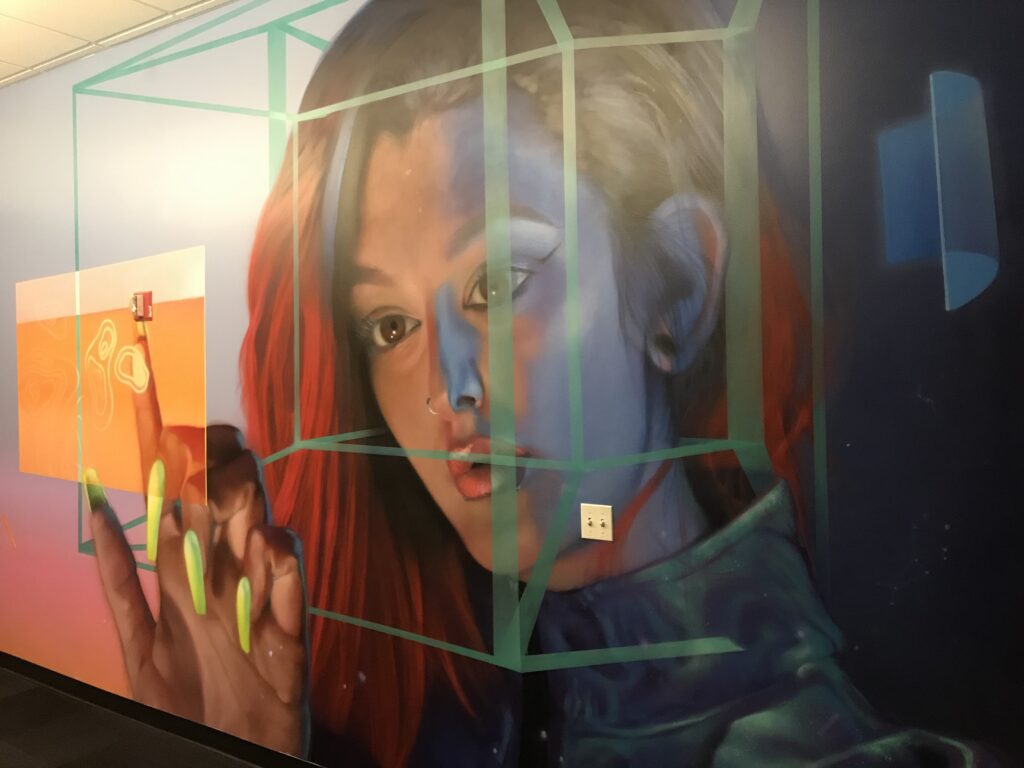 We also just finished another beautiful one that was done by Jennifer Culin (artist and also a Glober's wife). This is an interactive mural where staff can strike a pose and take pictures to post on BeThere and Instagram.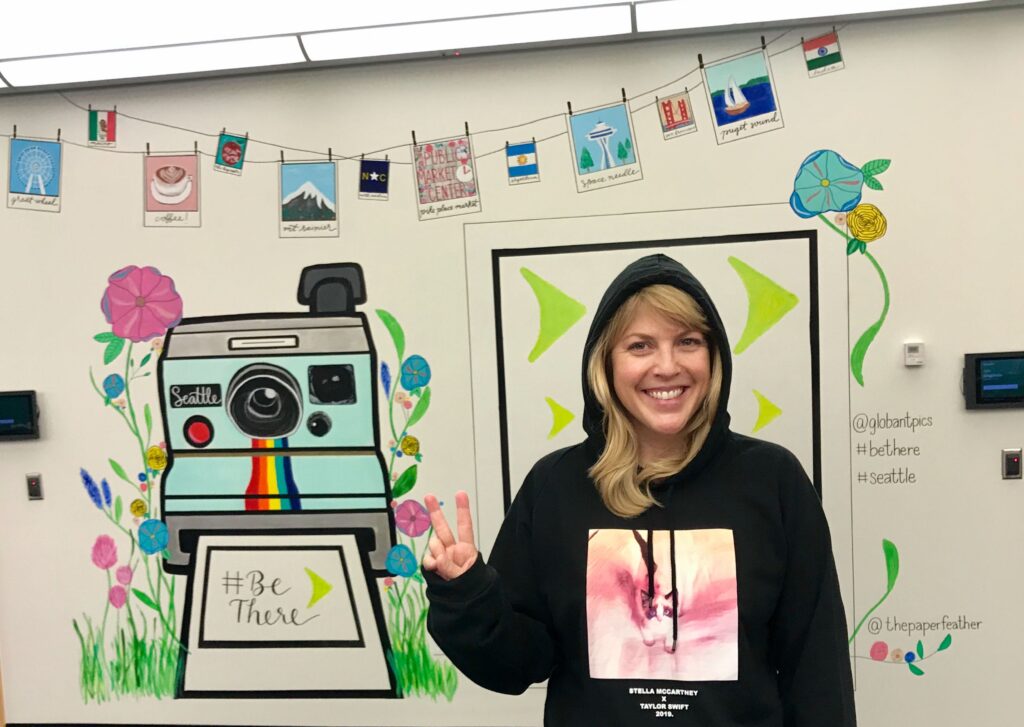 We also just wrapped up three really cool murals by Star Head Boy in the kitchen on the 4th floor. These ones are titled "Coffee Cat," "Coffee Sloth," and "Coffee Goat."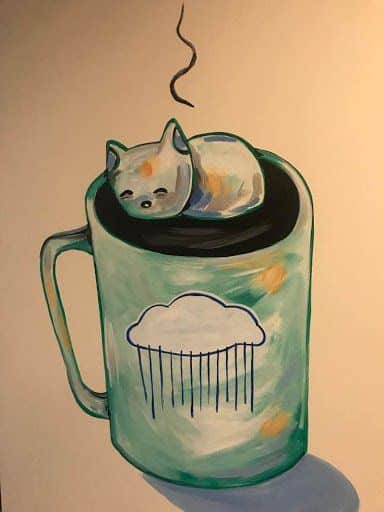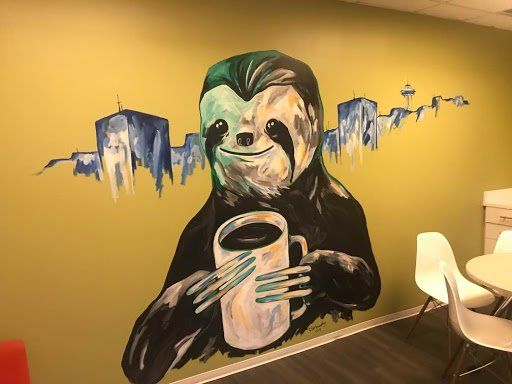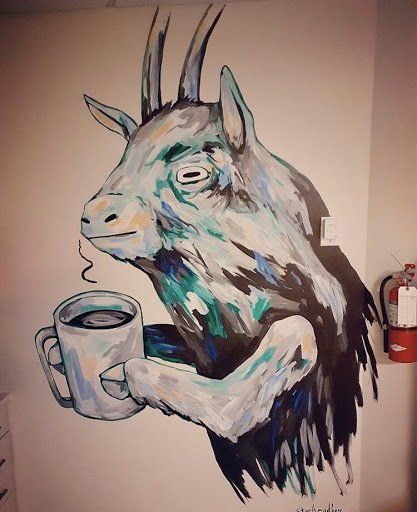 Globers can also enjoy different types of food and activities like Beer O'Clock, Family Day, Hackathons, Foos-Ball, Ping Pong, VR, 3D Printing, Glowforging, and Tech Talks.
If you ever want to stop by…
We hope you get the chance to visit our Seattle offices someday. If you are nearby and are looking for a cool team to join, consider applying.
Stay tuned for upcoming blogs about our offices around the world. 
There's a story behind each one!