Globant New York is located at the heart of the city, in a neighborhood called Gramercy, at the center of Manhattan.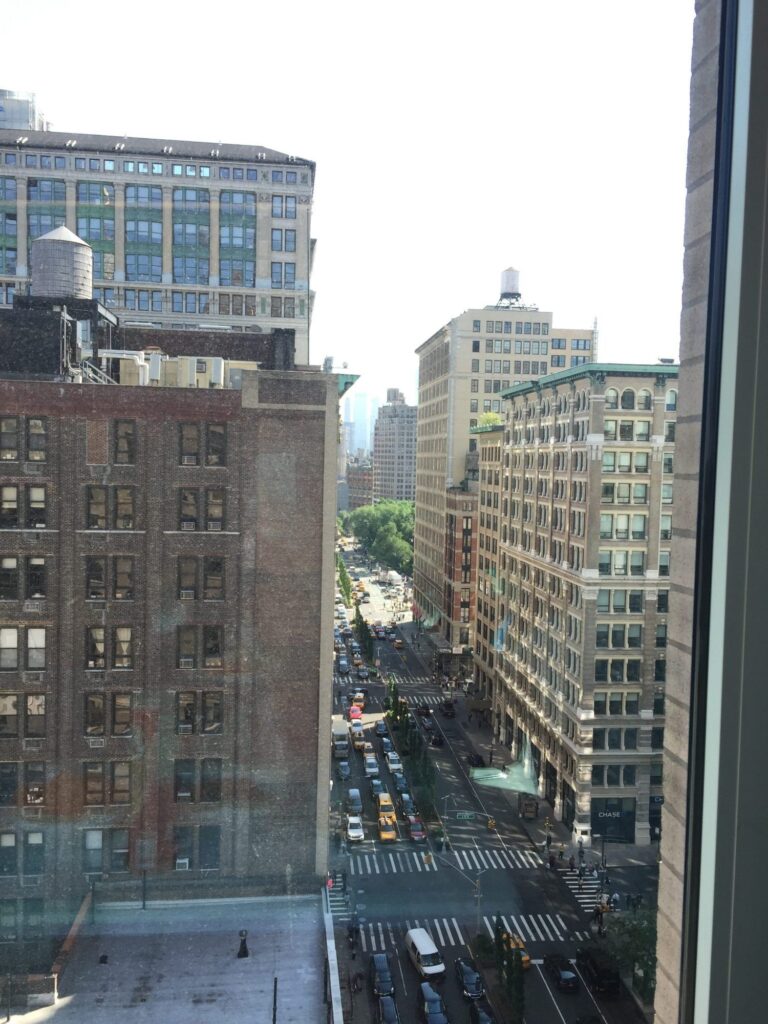 Depending on our subway stop, we start every morning passing by landmarks, such as the Empire State Building or the Flatiron Building, or by enjoying a walk through Madison Square Park or the Union Square Farmers market. All of which set our day off to a great start.
Up on the 11th floor, our open-office space overlooks busy streets of New York, and one of only two private parks in the city: Gramercy Park.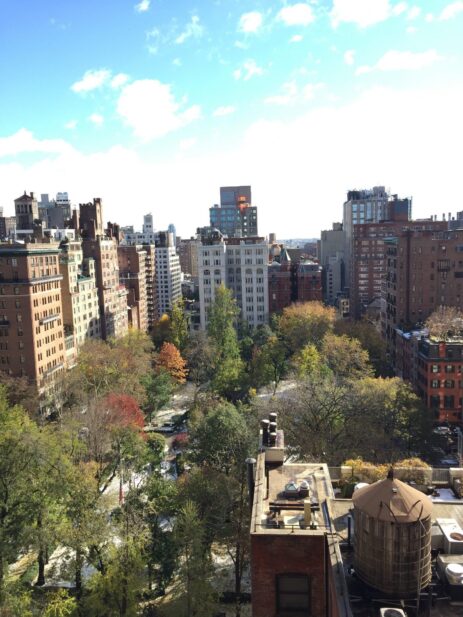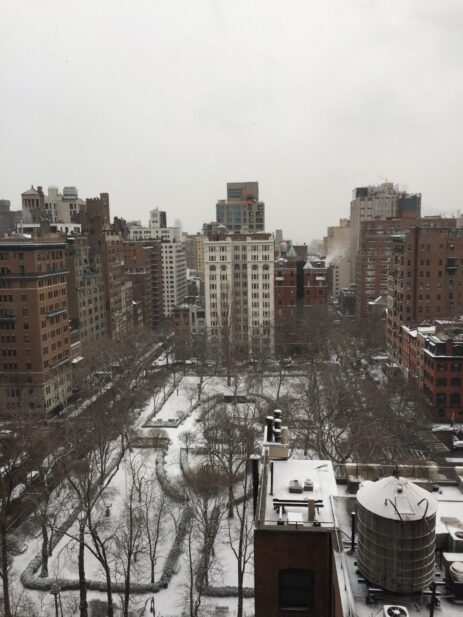 As in other offices, for the most part, our Globers comes from 12 different countries: United States, Argentina, Colombia, Panama, Brazil, Haiti, England, Germany, Lebanon, India, Moldova, and the Philippines.
This aspect of our team is one that makes us all proud!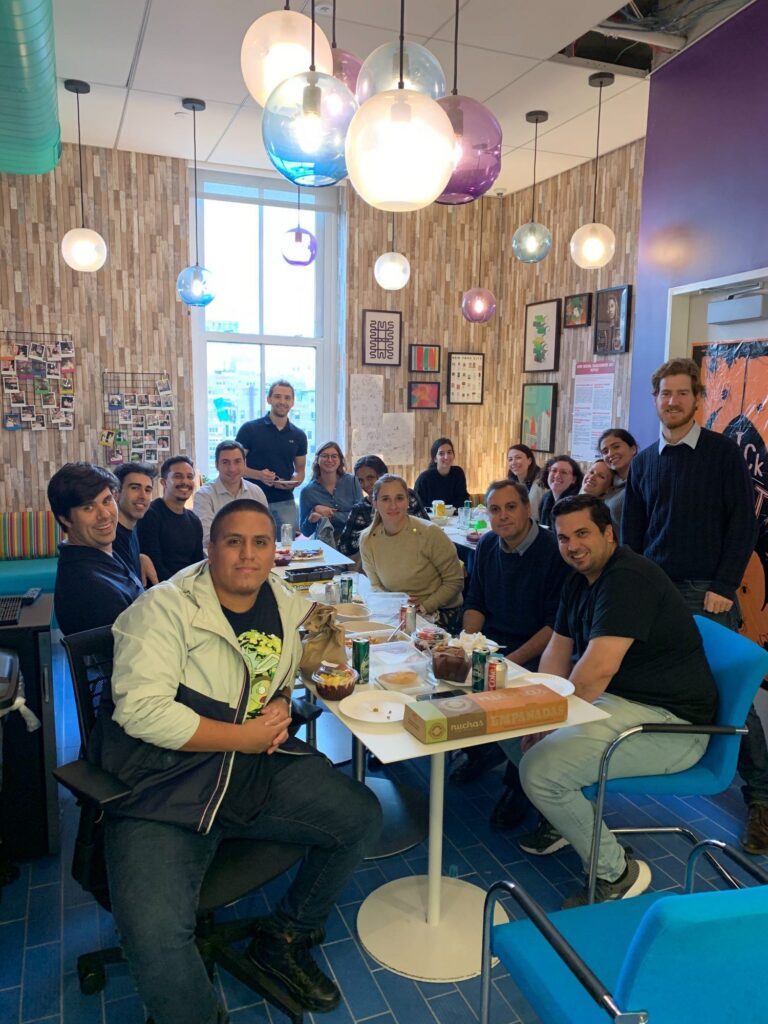 As all Globant offices around the world, ours is designed with the Globant Green and "have fun" style.
At the same time this space accentuates aspects of the city it's located in. Framed covers of the New Yorker Magazine adorn walls in the hallway, New York cityscape illustrations fill up the wallpaper of a conference room, and main neighborhoods in NYC are the names of our conference rooms.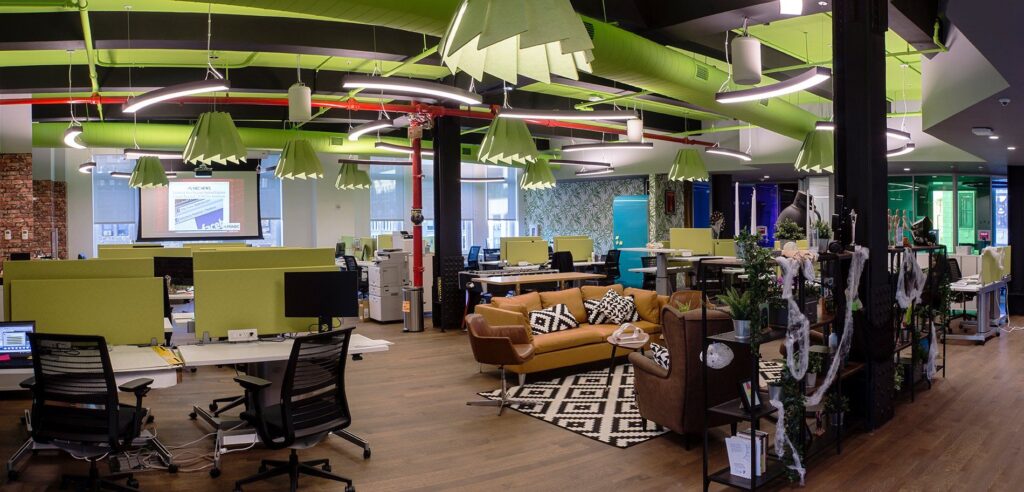 Outside conference and research rooms, you'll find a tabletop foosball, a dartboard, and a puzzle table in the open-space office.
Here, we've also embraced each others' interests and collectively joined one another to take part in them, including: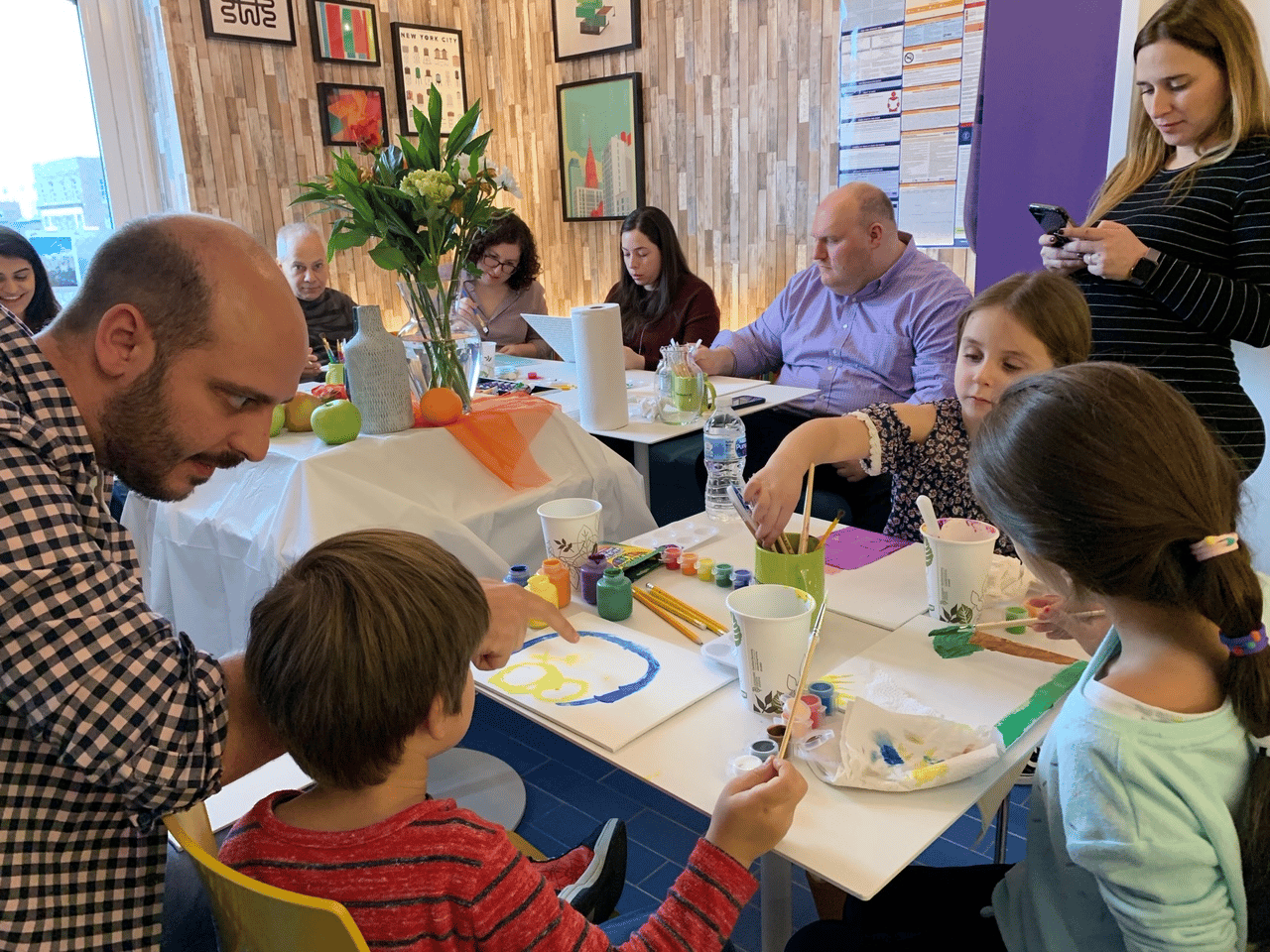 Charity Events (For Christmas we donated food and toys, stuffed stockings, and wrote letters with warm)
As with Globant's spirit, NY office is constantly transforming. You will always walk into something new in our office!
We have a Telepresence Robot that showed up one day when a Glober used it to remote-call into our office, and have a tour as well. It's been our colleague ever since. 
We have a VR Station that transports you into various game worlds and gives you a birds-eye view of whatever city you choose.
The best change we may walk into at our office is that of our colleagues – a change we witness every year on October 31st.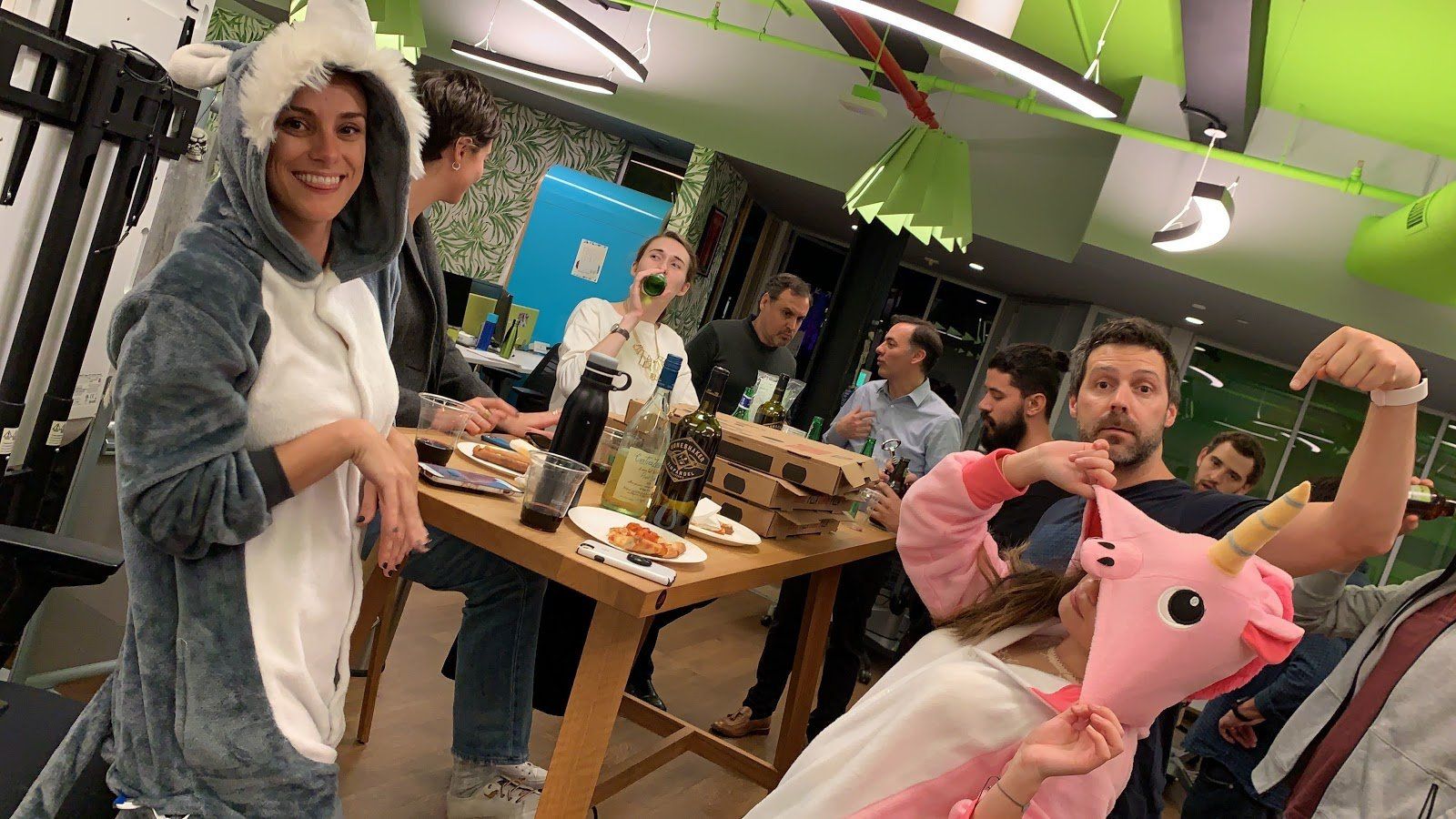 If you still haven't had the chance to visit us and meet our team, we hope this introduction will encourage you to come say, "Hi!" 
More fun facts and news about other Globant offices are coming soon. Stay tuned!