In February 2022, Globant opened new offices in Guadalajara, in the Andares Tower on Puerta de Hierro Boulevard, in one of the main financial districts of Zapopan in the state of Jalisco. This new office is a strategic space to enhance our operational growth in Mexico and contribute to creating opportunities for local talent.
About our new offices
At Globant, we want people to experience the company's culture at the office. We prioritize spaces that inspire people and help them connect and share experiences. We want to forge a sense of belonging and foster wellbeing for each Glober.
Our industry, technological development, and high-level language inspire our Guadalajara offices. As part of the architectural design, you'll find open and entertaining spaces representing our Globers' creativity, the different programming languages, and the digital universes that bring our projects to life.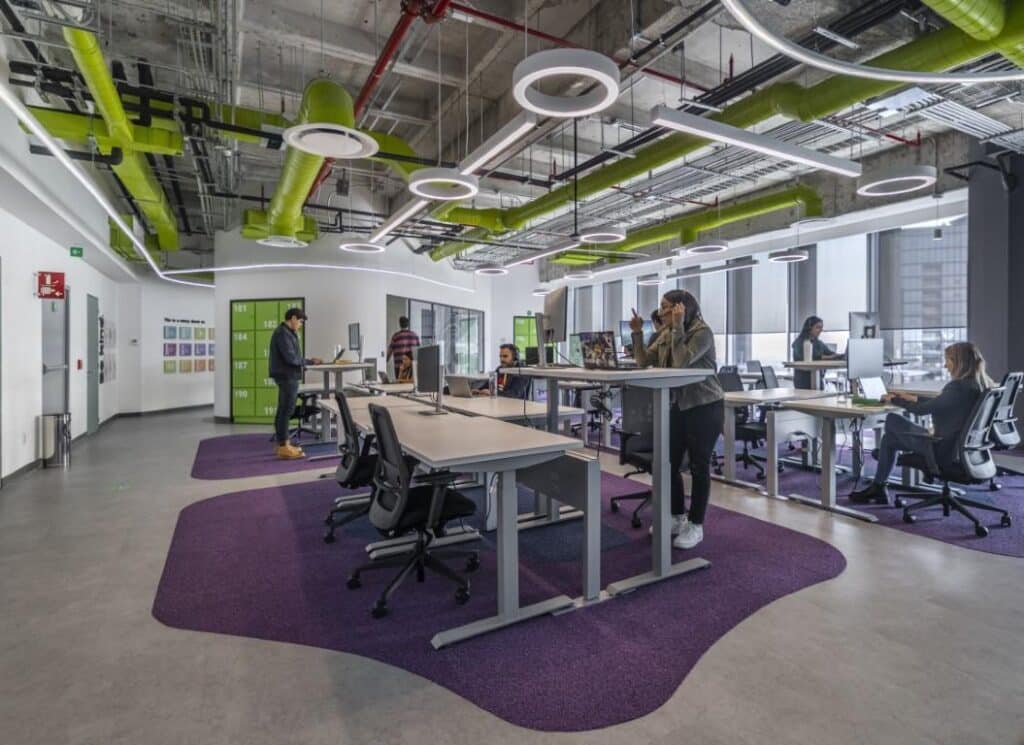 It also features meeting rooms and a futuristic chill-out room representing tectonic seriality, software, and two-way algorithms, as well as a game cave inspired by immersion. An innovative virtual reality game brings that "wow" effect to the new offices.
In line with our Be Kind to Yourself philosophy, we also included standing desks which allow people to alternate between sitting and standing.
The futuristic style of the office seeks to awaken the creativity of Globers. We want to make working from the office a rewarding and motivating experience.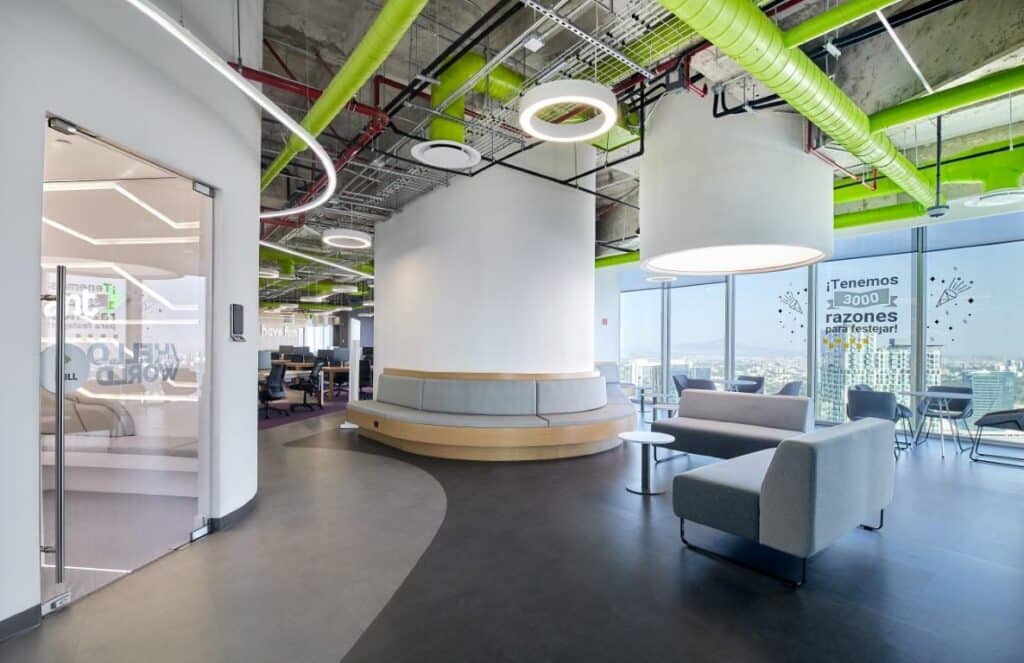 About Globant in Mexico
Globant's operations in México began in 2014. We currently employ more than 3200 people in Mexico City, Guadalajara, and Monterrey. By 2023, we plan to create 1500 new jobs in Mexico.
In January, we were recognized with another CIDI corporate design award for "Best Corporate Office" for our Carracci offices, located in the heart of Mexico City's financial district. At the end of 2021, we received the Human Rights Campaign certification, a recognition for being one of the best companies in the country working for LGBT+ equality.
Our presence in Mexico allows us to respond to international, regional, and local demand, given that companies' digitization processes have expanded significantly as a result of the digital revolution of the last couple of years. The possibility of accessing Mexican talent enables us to continue using emerging technologies to help our clients unleash their potential.
To learn more about Globant's opportunities in Mexico, visit our Careers page.