We are facing significant technological, climate, and societal changes that will result in a more complex and challenging future. But complex and challenging problems only lay the groundwork for more innovative and creative solutions. Solutions that reinvent the way we do things. Perspectives that reinvent the way we view the world.
Globant is a company focused on reinvention. Reinvention is in our DNA. It's what we do and why we exist. We believe that the success of any company is rooted in its ability to reinvent itself. In the words of our Co-founder and CTO, Guibert Englebienne: Change is what makes us relevant. To be able to change and evolve is what sets apart traditional organizations from future centric organizations.
About Converge: Prepare to experience The Power of Reinvention
Converge is Globant's series of in-person and virtual events that gather some of the brightest minds shaping the future today. In our 2021 edition, Converge brings together prominent international speakers from the world's most innovative companies as well as the scientific and artistic communities. They share igniting stories, inventive ideas, and ground-breaking experiences with decision-makers, technologists, Globers, and business leaders to inspire, connect, and learn to seek reinvention.
Get inspired by Yuval Harari, one of the brightest minds of the 21st century
In the future, will machines be better informed and prepared than humans to make financial, medical, and even romantic decisions? What if world powers can use data to dominate populations without considering the cultural, political, and environmental implications of their actions? We all know that new technology can be both helpful and harmful. How can we make sure that we create helpful technology that expands human potential?
At Converge, we will discuss this and other topics with Prof. Yuval Harari, historian, philosopher, and bestselling author of Sapiens: A Brief History of Humankind.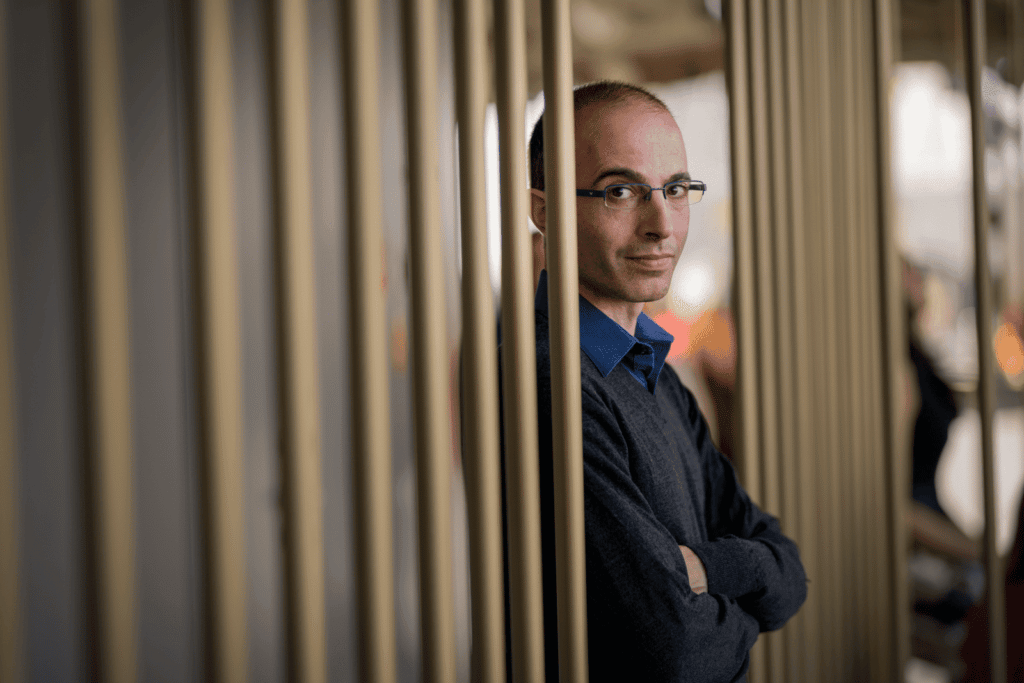 Who is this intriguing philosopher who, while writing about the relationship between history and biology, raises ethical questions about the impact of the scientific and technological advances of the 21st century? Ten years ago, Yuval Harari was a little-known professor at the Hebrew University of Jerusalem. Nothing in his academic career — specializing in world, medieval, and military history — suggested that he would become one of the world's most influential public intellectuals today. His books have sold over 35 million copies in 65 languages; they are recommended by Bill Gates, Mark Zuckerberg, Natalie Portman, and Barack Obama. He walks through the most prestigious discussion forums (Davos, World Economic Forum's), and political leaders such as Angela Merkel and Emmanuel Macron make time in their busy agendas to brainstorm with him.
At Globant we are pioneering better ways of doing business empowered by technology, understanding the impact we generate and solving the world's biggest problems. We want to lead the AI revolution in an ethical way – which is why it's so important to encourage dialogue and awareness about ethics in AI. At Converge, Yuval Harari will examine several historical examples, ranging from the invention of writing 5000 years ago to the rise of dating apps and immersive virtual reality in the 21st century. The aim of the talk is to inspire inventors and engineers to take a more expansive and courageous view of human potential.
What else to expect from Converge?
What is the metaverse and how might it revolutionize different industries? We are all aware about the dangers of global warming, but how much do we know about the possibilities offered by AI and technological innovations to stop climate change? Why do blockchain and AI work so well together? At Converge we will explore together the power of combining ideas to reinvent industries and markets.  
Some other amazing speakers at Converge 2021 are:
will.i.am – Creative Innovator, Entertainer & Tech Entrepreneur. He is a member of the World Economic Forum's Fourth Industrial Revolution Advisory Committee and Global Artificial Intelligence Action Alliance that monitors the impact of technology on society, people, and work.
Cathy Hackl – Globally recognized tech futurist and top business executive with deep experience working in metaverse-related fields with companies like HTC, VIVE, Magic Leap, and Amazon Web Services.
Join us at this exclusive edition of Converge 2021. You don't want to miss it!