In April 2022, Globant opened new offices in Santiago de Chile, in the Nueva Manquehue building on Avenida Apoquindo in Las Condes, one of the city's main financial districts. This office is a strategic space to enhance our operational growth in Chile and Latin America and contribute to creating opportunities for local talent.
About our new offices
We want all Globant offices to be spaces where people can experience and live our culture. To that end, we prioritize connection, inspiration, creativity, and shared experiences.
Our Santiago offices are inspired by synapses, the language of neurons in the brain. The architectural design of the meeting rooms, open spaces, and entertainment areas seek to recreate neuronal networks' chemical mechanisms and electrical impulses: thoughts, movement, and learning.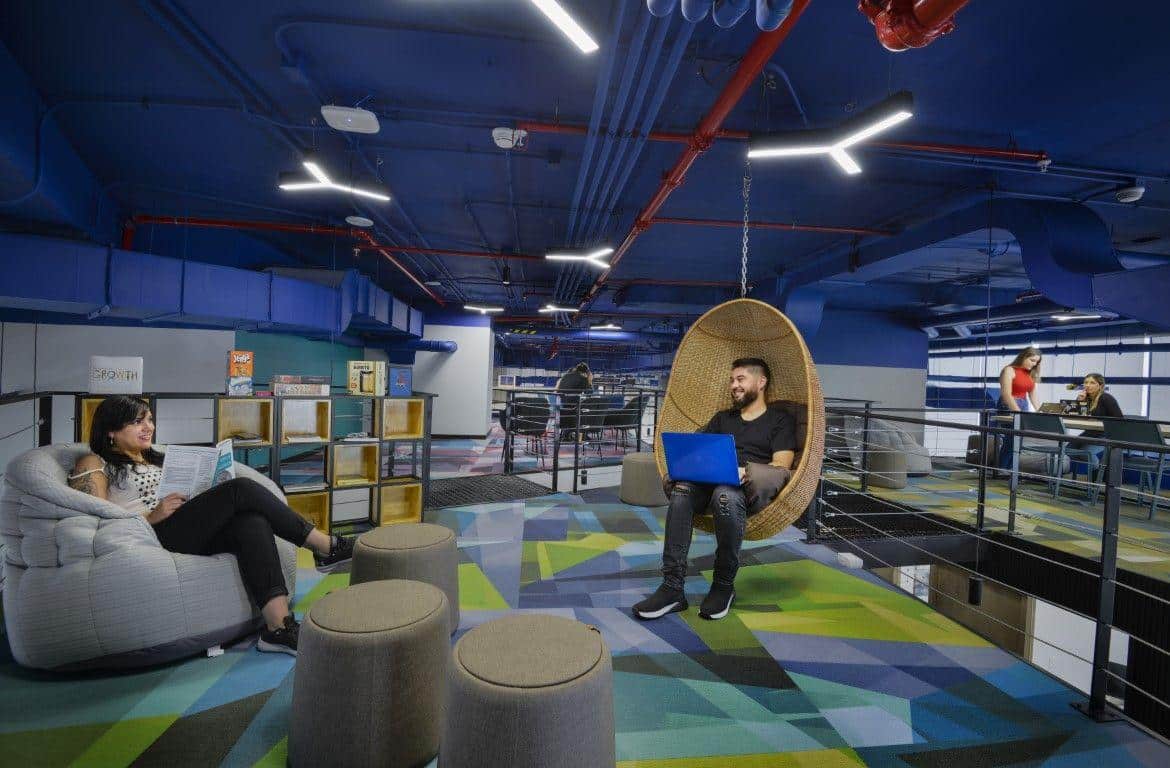 There are also rest booths, a bar, a terrace, and a chill-out space that represent the connection and flexibility of our workspaces. Our Chile offices also have observation decks in the middle of the building, a climbing wall, and a patio with a grill.
In line with our Be Kind to Yourself philosophy, our offices are also equipped with innovative Standing Desk furniture, which allows us to shift between sitting and standing while working. All spaces bring together the necessary elements to foster team building, trust, and collaboration.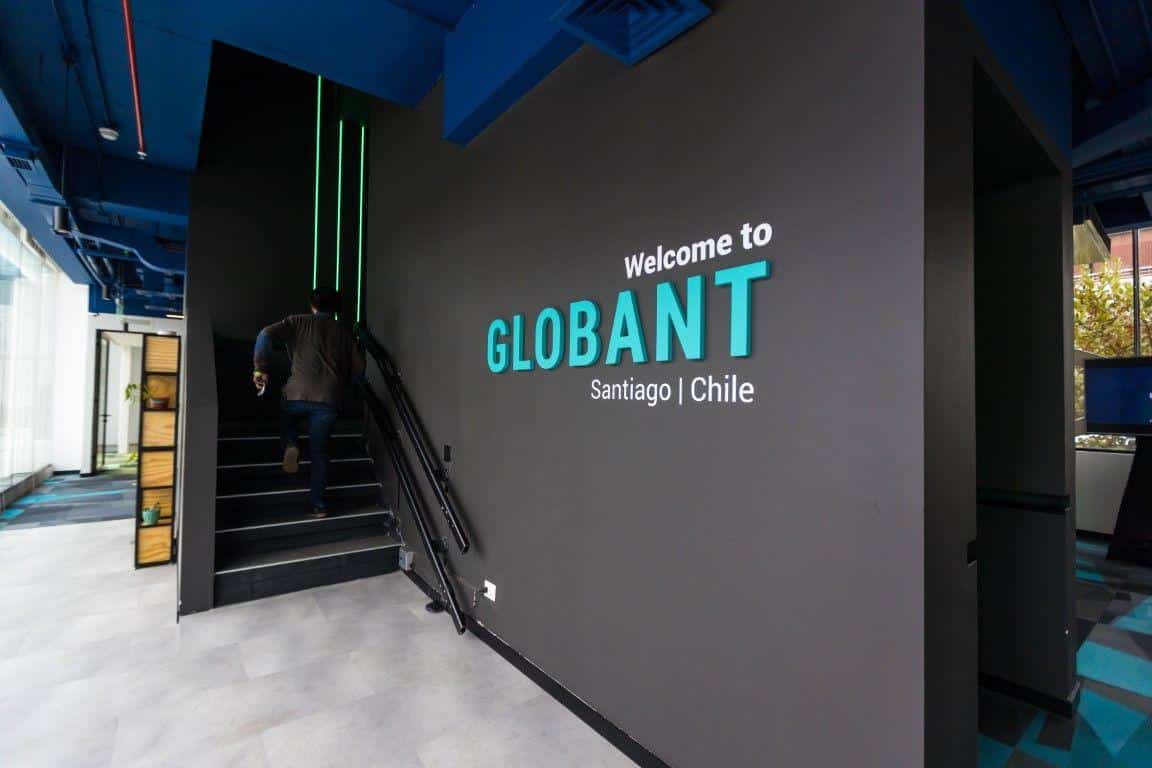 About Globant in Chile
Globant's operations in Chile began in 2016. There are over 1300 Globers in Santiago de Chile and Viña del Mar, and we plan to hire more than 500 professionals by the end of 2022. Also, to strengthen our presence in the country, we have prepared an investment of US $40 million for the following three years.
Last year, we were distinguished by Laboratoria as "Top Employer 2021" for being one of the companies with more hires in Chile. We also ranked 2nd in the "Employers for Youth" and "Employers for Youth Tech" rankings by the consulting firm First Job for being one of the most attractive companies for young people. In addition, we received the "Best of the Best" award at the Most Innovative Companies 2021 (MIC) Ranking, carried out by Universidad de Los Andes to highlight companies for their capacity for innovation and development of processes, products, services, and initiatives that have an impact on society.
Our presence in Chile allows us to respond to global, regional, and local demand, given that corporate digitalization processes have accelerated exponentially due to the digital revolution of recent years. The possibility of accessing Chilean talent enables us to continue using emerging technologies to unleash our clients' potential.
To learn more about the opportunities that Globant has to offer in Chile, visit our Careers page.