In the latter half of September 2019 we saw Globant's flagship Delivery Summit arrive in India. An annual event specifically for Globant's delivery and technology teams, the Delivery Summit is a space for middle and senior-level Globers to get to know each other and discuss ideas and strategies. They also receive the necessary tools and information to build a single delivery identity and team. At the state-of-the-art Pune facility, Delivery Summit 2019: India Edition was no exception.
All of us in attendance witnessed a global representation, including:
Gaston Fourcade, CTO Studios
Sandeep Chawda, EVP Asia
Shivraj Sabale, India TDC Head
Vivian Sauksteliskis, Operations Director
Ale Manzocchi, VP Technology
Shashank Deshpande, Tech Partner
Diego Garagorry, VP Delivery
Ajay Mulkalwar, Studio Partner
Daniel Daza, Delivery Director
Esteban Abete, Project Manager
David Mencia, Delivery Manager
Attendees also included other Delivery and Technology Heads, Studio Partners, Solution Owners, Project Managers, Technical Managers and Team Leads of India region, primarily from Pune and Bangalore.
Revolving around a central theme of moving "Towards A Pod Centric Approach", Delivery Summit 2019 – India Editon saw close to 150 attendees participating in the day-long conclave that had discussions revolving around intriguing topics including the concept of Business Hacking, Tech Explorations and its impact, and how organizations could scale up their teams in order to get to the next level. The summit was kicked-off by Gaston Fourcade and Sandeep Chawda. While Gaston laid emphasis on the strategic importance of the India TDC, it's performance and wonderful growth, Sandeep stressed on the importance of Leadership Skills through a superb presentation based on General Colin Powell's (the 65th United States Secretary of State, National Security Advisor, and Chairman (Ret), Joint Chiefs of Staff, the USA) leadership mantras.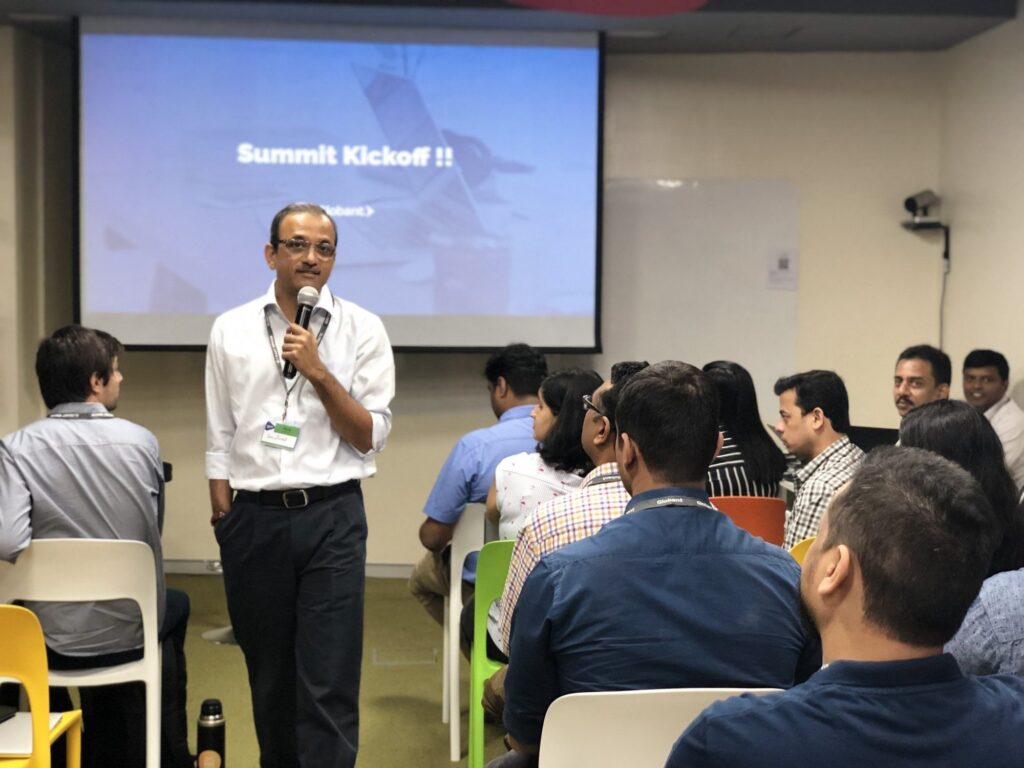 The first session saw an informative panel discussion on "Boosting leadership with soft skills" that had Gaston Fourcade, Sandeep Shawda, Shashank Deshpande, and Shivraj Sabale as the panelists. The discussion revolved around how imperative it is to have the necessary soft skills complementing the technology skills for a Glober to achieve success in true terms.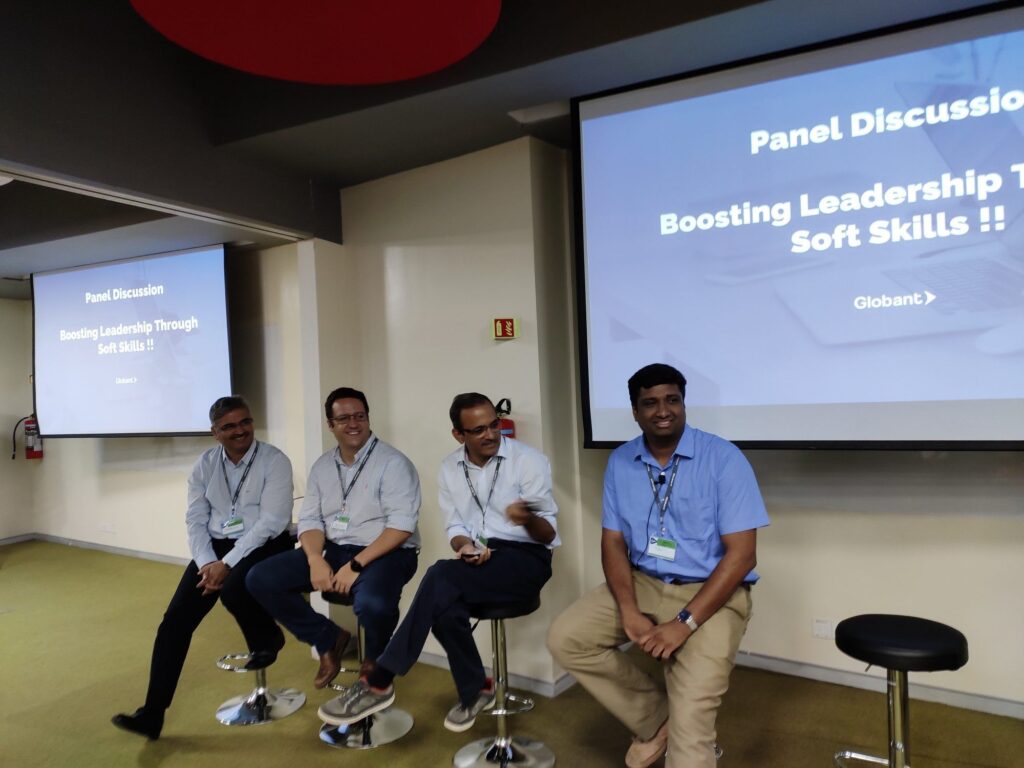 Post a quick tea break, the conclave saw Ritesh Menon and Kapil Koruche giving insights on how tech explorations could actually boost business models through their talk titled "Tech Exploration As The Cryogenic Boost". With a focus on new-age technologies including Blockchain, Artificial Intelligence, RPA, the Internet of Things (IoT) and the likes, the discussion did touch upon a frequently asked question – Does technology drive business or vice versa.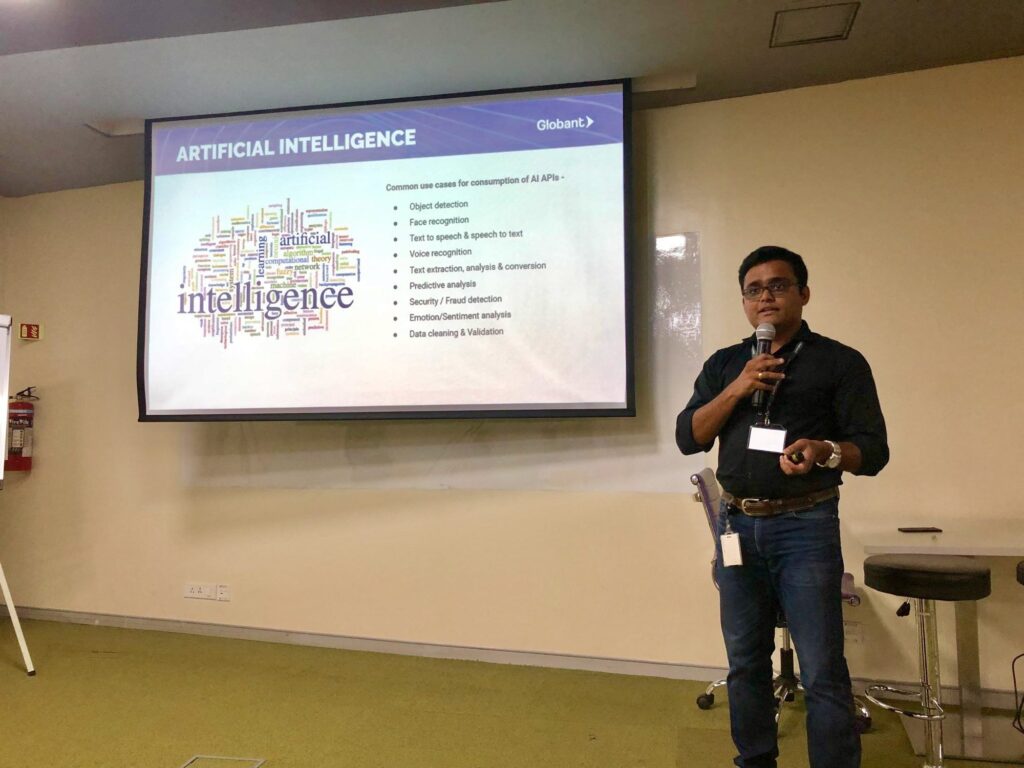 Post a sumptuous lunch and a soulful musical performance by Globant's very own band – GloBand, the audience looked forward to two crucial sessions for the afternoon – "POD Philosophy – Are we following?" by Mayank Junnerkar and Ajay Mulkalwar and "Scaling Niche Skills: Leading Edge" by Rahul Gole. While Mayank and Ajay's session revolved on topics like Globant PODs and the POD Philosophy, the importance of having a mature relationship with your clients, Leaders' Maturity and the often discussed aspect – How we could cultivate the Globant POD culture, Rahul's session laid emphasis on niche skills including Delphi, Netsuite, RPA, and ServiceNow that Globant is delivering to clients, the challenges faced and overcome during the process including the motivation required for scaling these niche skills, and eventually the Globant Recipe for Success.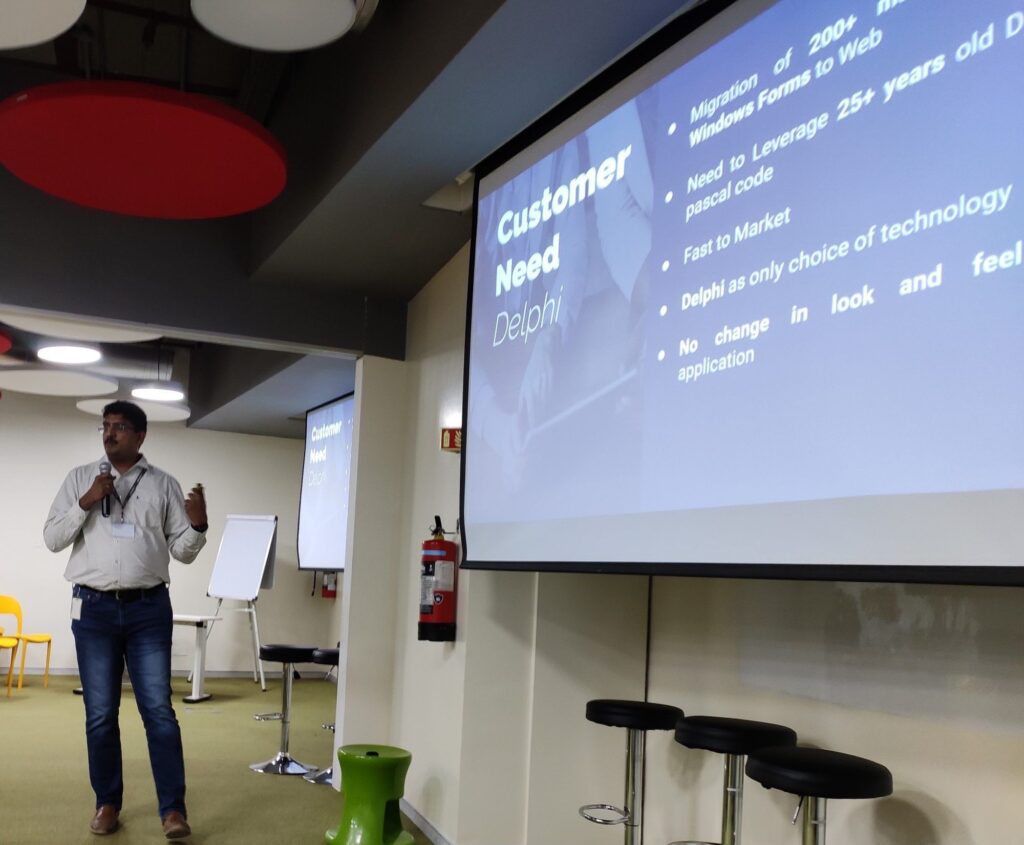 Another quick Tea break laid the way to the last two sessions of the day – Diego Garagorry's "We are ready to scale!" and Diego Tartara's "Business Hacking – What is it all about?" The "We are ready to scale" session was informative and aimed at facilitating the different pods at Globant to be taken to the next level. It focussed on the main challenges faced and overcome, some success stories at Globant and laid prominent attention on the PODs@Scale Framework. Diego's highly edifying session was followed by yet another Diego's talk – This one on business hacking. Diego Tartara's interactive talk on business hacking and its finer nuances cleared quite a few doubts the attendees had over who could be a business hacker and how could we add value to a business.
As the adage goes… All's well that ends well, the Delivery Summit 2019 – India Edition did wind up on a huge high! It was none other than Martin Migoya (ably supported by Pablo Olivares and Patricia Pomies) who addressed the audience as a part of the closing note. Martin, just like Gaston, appreciated the performance and growth of the India TDC and on a very special note, welcomed Shivraj Sabale into his new role of head – India TDC while promising his support at all times. Overall, Delivery Summit 2019 – India edition was an absolutely enriching experience for the attendees.
While all good things must come to an end, we look forward to next year to usher in another Delivery Summit focussing on the cutting-edge solutions that Globant is dishing out to take the Digital Experience to the next level.