The Consumer Electronic Show (CES) in Las Vegas offered us great snapshots of what the next few years will look like. With more than 2.9 million square feet of exhibit space, CES 2020 is one convention that touches every industry.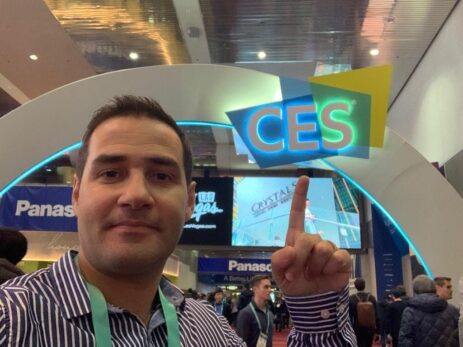 I arrived at the event with my own perspective and pursuits, mostly in the Marketing vein. Here are my 6 top takeaways from CES 2020.
It's foldable, but not yet wearable
Bigger, wider and more Ks (resolution) seems to be the norm at each year's CES. Despite the  24-foot TV presented by Samsung, for the second consecutive year foldable screens are the hottest attraction in this category.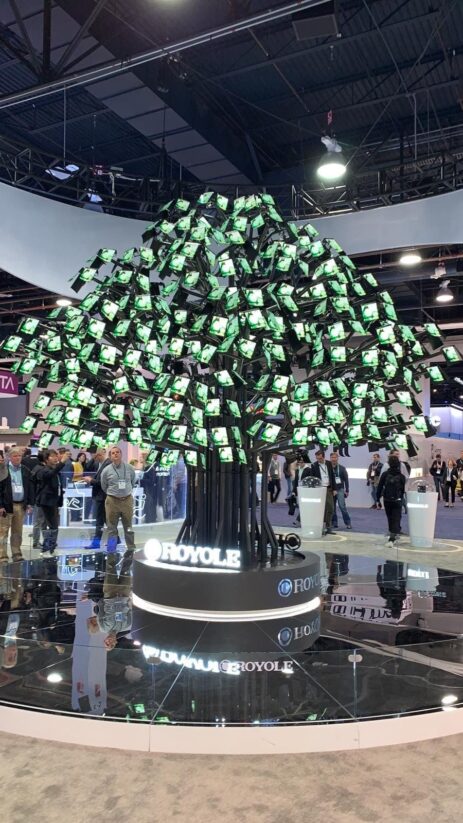 Not only are foldable devices affordable to the general public for the first time, but also this feature is now applied to laptops. Is this the real future of PCs or are we still waiting for augmented reality to take over?
We are still not sure if foldable is a game changer, a fad or the beginning of something bigger (wearable?). In the meantime, it is cool for roll up TVs (LG) or nicer looking mobile phone and laptop designs.
'Touch-screen' is becoming 'Touch-everything'
We can all agree that touch screen technology was a game-changer for the mobile industry back in 2007. There is a full generation of teenagers that haven't seen a world without screens being responsive to our fingertips. Maybe this same generation will be the last one to experience 'buttons' as we know them today.
After all, one of the trends at CES 2020 was technology becoming less obtrusive and blending into the environment. Companies like Ultra Sense and Sentons are using sound waves to create interfaces out of any plain surface, such as wood, metal, plastic… or skin. This means we can now interact with all sorts of surfaces with no need for a screen. This technology will not only be applied to build the first buttonless phone, but also in steering wheels on cars, windows, furniture and much more. Technology is going subtle.
Quibi: video-streaming thought for mobile
Katzenberg and Quibi CEO Meg Whitman, who is best known as the CEO of HP and eBay, publicly announced Quibi at CES 2020. 
What is Quibi anyways? Quibi is a subscription-based streaming platform designed to deliver short scripted and unscripted content to your cell phone. The name is a mash-up of the words "quick" and "bites," a nod to the fact that episodes of Quibi shows will run roughly seven to ten minutes in length. Ok, you might say—so far, it looks just like any other streaming video provider, but with shorter episodes… 
Well, here's where things start getting interesting: Quibi will only be displayed on phones because it uses all phone capabilities, which makes it different to traditional TV. Imagine a series that can only be watched at night, movies that follow the outside weather of your location, movies that uses the gyroscope of your phone, or footage made for vertical screens but when you turn the phone sidewise, you can, for example, see what is going on with a different character in the story. All this and more are some of the interesting features that this platform promises to release. 
Time will only tell us if Quibi will change the way we watch video on our cell phones, if it will become the 'TikTok' of 'Netflix' or if it's just a good concept that will turn into something else.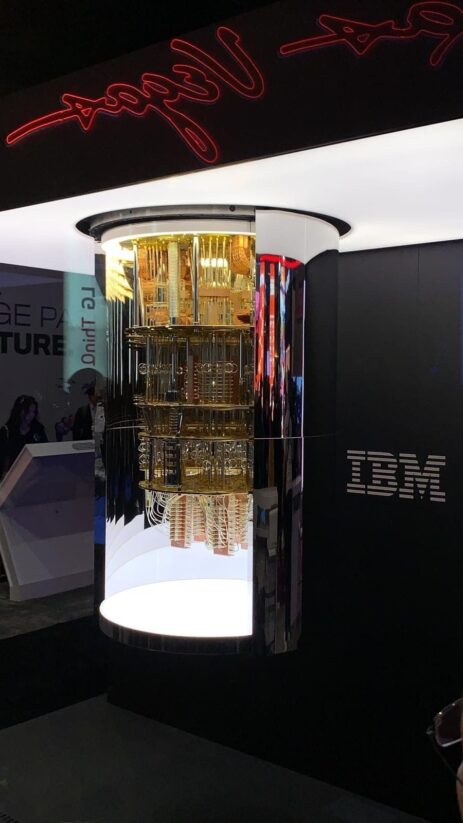 In the meantime, it is bringing disruption and inspiration for advertisement and movie producers.
Is Quantum happening?
There's a reason Google, Microsoft, IBM and governments around the world continue to make significant investments in quantum computing. Quantum computing is meant to be the best big revolution (comparable to the Industrial or the Digital Revolution). Not even 5G will change the world the way QC promises to do (with direct impact on AI, drug development, weather forecasting, traffic control, and cybersecurity). 
At CES 2020, IBM announced that its newest 28-qubit quantum computer, Raleigh, achieved the company's goal of doubling its Quantum Volume (IBM names its systems by city names). Raleigh reached a Quantum Volume of 32 this year, up from 16 last year.
A new decade just started. Will this one finally be that of the Quantum Computer?
Hello, 5G!
Even though the largest phone makers are saving their latest announcements for the Mobile World Congress in Barcelona (Feb 24 to 27), you can already sense that 5G is around the corner. These phones aren't as expensive as foldables, and alongside the carriers, the first real 5G plans are being launched to the market. 
5G is the platform needed to unleash technologies that were previously only available in the movies, such as iOT, Telemedicine, Smart Cities, and driverless vehicles, which lead us to the next takeaway.
The mobility race is ON!
I've always said that humanity has already solved data connectivity, and yet we're still trying to solve 'mobility' (or as I like to call it: physical connectivity). We now all realize that data connectivity is what is enabling physical connectivity. Mix that with 5G, and we are definitely about to experience a mobility revolution, only comparable to that of Henry Ford at the beginning of last century. 
Every major player out there is somehow taking part in mobility. Even SONY displayed a concept car.
CES 2020 is proof of how many brands are collaborating to conquer the new era of transportation. We could see how Uber and Hyundai are working together to put flying taxis in the sky. How Ferrari and Amazon Alexa combined forces for a beautiful smart car. How Toyota has designed Woven City, a prototype community of the future that will be built near Mount Fuji in Japan. Or even Bell Textron's new electric air taxi that will connect buildings' rooftops. Not to mention shark drones and other vehicles, such as electric scooters or the egg-shaped transporting pod created by Segway.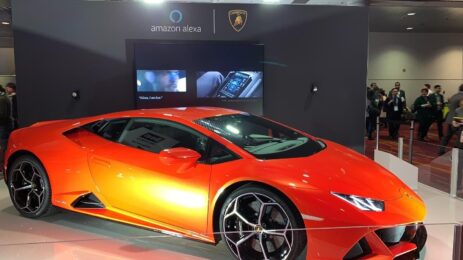 Mobility is definitely making most of the innovation investments: every one of the world's leaders (of any industry) wants to get a cut of this emerging market.
Closing thoughts on CES 2020
CES 2020 was another proof of how, more and more, every single industry is now part of the technology industry. And everyone is thinking cross-industry strategies in order to disrupt.
Companies, regardless of their size, are deciding on the path of collaboration with the goal of combining skills, avoiding reinventing the wheel, and bringing technologies together to create solutions to the world's biggest problems. Innovation is definitely a team sport. The outcome of this new form of collaboration is a host of incredible new technologies and solutions. At CES 2020, we saw concepts that will forever change the way we behave, but the challenge is still to find the business model that makes it sustainable. It's not just a technology question anymore.
The future is now, and I want to be actively involved in it. Do you?