Converge Madrid was a big hit, and now we're shifting the focus to New York, where once again we will host our signature conference. At Converge NY, we will focus on The Future of Augmented Organizations, examining how these companies can leverage Artificial Intelligence and other technologies to drive efficiency, reach and innovation.
That's why we figured we would mention the top 3 reasons why it's worth attending Converge in the city that never sleeps. Aside from the city lights, the thin-crust pizza, and Central Park, which are givens.
1. Face time with the best and brightest minds
Besides the people that sit next to us in workshops and the plenary sessions, what motivates us to take the time to go to conferences are the great minds onstage. Each attendee brings their own mix of challenges and ideas, hoping for the speakers to address them or even tangentially spark the idea that leads to a solution. Whether you're looking for testimonies from organizations on transforming digitally in their industry, or hoping to supplement your already-started transformation with new technologies, we will be answering your questions at Converge. Maybe you're intrigued by what emotions have to do with an enterprise. Perhaps you want to hear more about the impact that artificial intelligence will continue to have on humanity. That's important to us, too; important enough to invite these speakers to make sure we've got it covered.
In addition to the keynote presentations from Globant's CEO and co-founder, Martín Migoya, and CTO and co-founder, Guibert Englebienne, here's a sneak peek of the agenda to see who's on stage:
Seth Godin (Author of 19 Bestselling Books, Entrepreneur, Blogger, Marketing Expert)
Kush Saxena (Chief Technology Officer, Markets and Transformation for Mastercard Operations and Technology)
Flynn Coleman (Author of A HUMAN ALGORITHM: How Artificial Intelligence Is Redefining Who We Are)
Dave Gordon (EVP, Chief Technology Officer at Realogy Holdings Corp)
Diego Tartara (CTO at Globant)
Shawn Fitzgerald (Research Director, Insight, Worldwide Digital Transformation Strategies at IDC)
Rafael Lopez Espinosa (Senior Strategist at Point72)
Kim Prado (Managing Director, Global Head of Client Insight, Banking & Digital Channel's Technology at RBC Capital Markets)
Henrique Francisco (CTO at PineBridge Investments)
Kamesh Tumsi (VP of Product Strategy at Fiserv)
These thought leaders will help us stay relevant.
2. To get to know new technologies and the kind of culture that will empower your business
Are you familiar with augmented organizations? Are you working for one, do you own one? Do you wish you did? We spend a lot of time thinking about what it means to be an organization that applies Artificial Intelligence (AI) to all aspects of its business, and have done so for a while. At Converge we can expect across the board to hear about amazing new technologies and their potential for taking our businesses where they need to go—whether in experiences or plenary sessions.
And it's not just a technology thing, because, as business leaders are increasingly aware, culture is key to unlocking frontiers of innovation as well as greater revenue (see our Sentinel Report for more info). In the words of our Co-founder and CTO, Guibert: AI is giving us an opportunity "to help us form organizations that don't have the issues we usually complain about at work." Really, the technology and the culture have to work together to propel our organizations forward in the face of digitalization and augmentation of the world's leading businesses. At Converge we will be diving into various aspects of this transformation.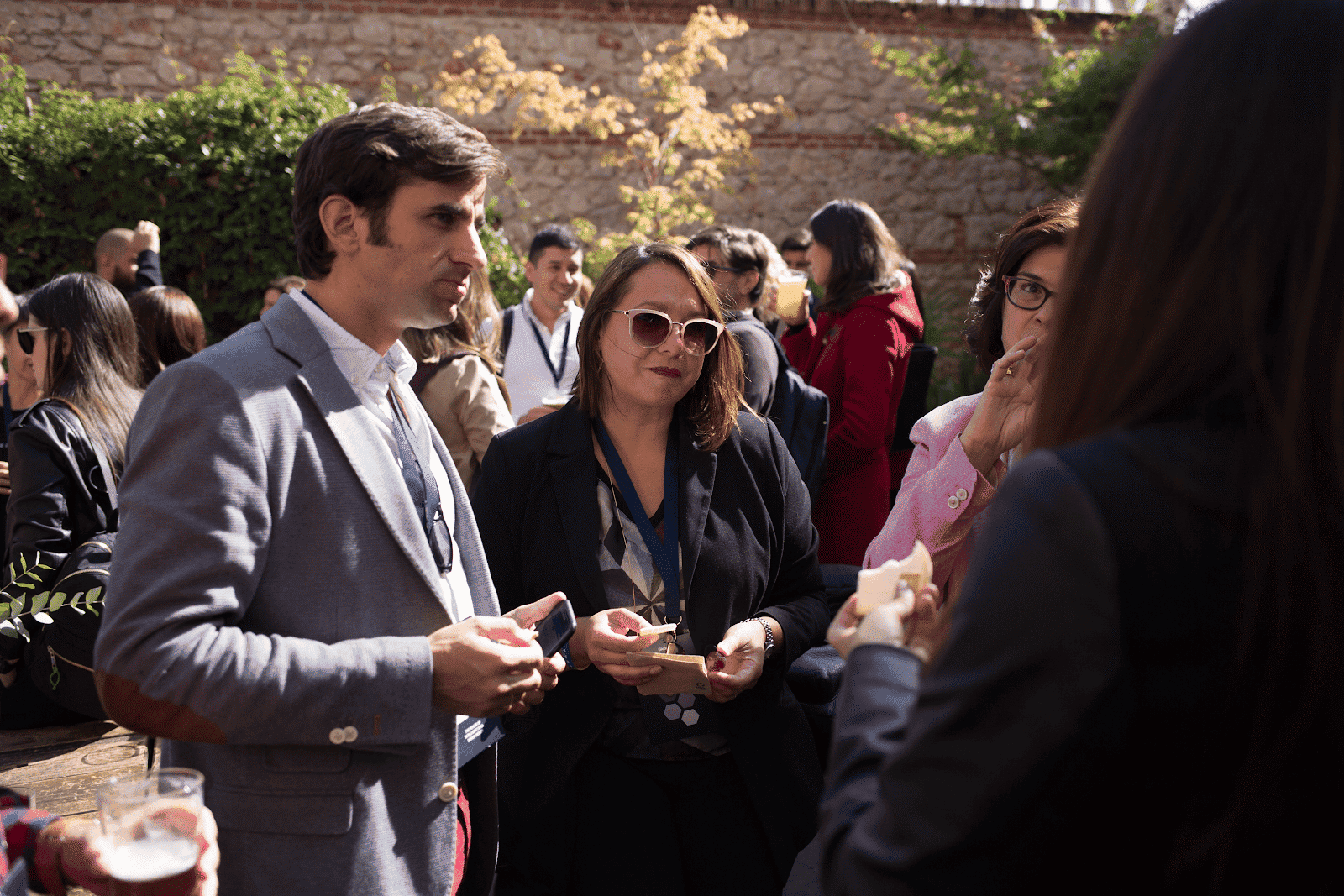 3. To make connections: expected and unexpected
Let's be honest. What we look forward to at conferences, in large part, is the people who will get together for the mind-meld. In the case of Converge in November, hundreds of us are getting together because we're invested in or jazzed about the implications of the digital and cognitive revolution. We're convening because we have ideas to share, solutions to create, and questions to seek answers to. Whether it's in the hallway among the different experiences, during the breathers, or heading into the plenary session, the moments of networking at Converge NY stand the chance to make a difference in all of our digital journeys.
Take advantage of Converge NY
With all this in mind, make sure you save your seat for this conference. Join us prepared to make connections. Come with your questions, looking for answers. Prepare your expectations and goals for this event before you arrive, in order to make the most of it. Preview our speakers, and read up on them so that you come prepared. And lastly, come ready to think big and have fun.