Globant is excited to have Stuart Deignan join our team as the Managing Director of the UK. Stuart is invested in finding out what it takes to be successful in the UK market, bringing decades of experience and a drive to deeply connect with the end customers of our clients to solve complex problems.
We sat down with Stuart to learn more about the unique experience he brings to Globant, what the challenges are that he foresees in the UK business ecosystem, and what differentiates Globant from other technology companies in the region.
Stuart, tell us about your professional background before joining Globant and what expertise you will bring to your role of Managing Director.
My professional background is, in some ways, similar to many people, in that I have 25 years in the consulting and tech industry. However, as we start to look at how the industry is changing and the skill sets that we need as we try to serve our clients, I think my background has provided me with experiences and skills that really help me adapt to changing expectations. 
My first degree was in chemistry. This may not seem relevant, but it was brilliant in that it teaches you to be structured and analytical. As someone who is working in consulting within the tech industry, it's really good to be able to understand data and what the data is telling you.
Like many at university, I got involved in politics. This meant that I was quite often on TV or in the media, and what I realized was that it was important to be persuasive. Having all of the data and analysis didn't guarantee that you'd connect with your audience. This taught me a key skill in life; how you craft your message and connect with your audience is incredibly important. This connection allows you to be persuasive. 
This experience in politics took my career in a very interesting direction. I was meeting fantastic people like former U.S. President Bill Clinton and former U.S. Senator Ted Kennedy. I even debated with Tony Blair who was UK Prime Minister at the time. They were great experiences that afforded me new opportunities to see persuasiveness close up. 
My connection with Ted Kennedy brought me to Harvard University. It was a fantastic experience to learn in a new culture. People learn differently all over the world. The way we learn in the UK, and, to an extent, in Europe, is quite different from the case study based way they do in the U.S. I learned about how to influence different cultures and how you become affected by different cultural situations, all greatly benefiting me in my career that frequently has taken me to different parts of the globe.
From there, I joined a management consultancy learning the basics of how we help companies solve problems and deliver change. I had the chance to put a lot of this experience to the test when I joined a global tech consultancy to run their largest account- and we managed to grow it pretty well. When I step back and think about how we grew, it was something really simple but really important. Again, it's focusing on how we connect with the business, and by the business, I mean both our clients and the actual end-customers of our clients. How do we understand what they need to do and how can technology enable that?
That is really the secret sauce about how we grow businesses. From there, I've had the opportunity to lead a number of organizations across different organizations and cultures. I am delighted to have recently joined Globant. It's a really fun, dynamic, and exciting place to be.
What makes Globant so different?
At Globant, we have people who are really passionate about what they do and that's brilliant. We are passionate about both the technology and our clients. And we're all great, fun people to work with! I've met some of the highest caliber people at Globant and their minds are just so sharp. But the real difference between some of the other companies that I've worked in and Globant is that there's a humility to Globers. It's never about the Glober, it's never about pushing technology for technology's sake, it's about our clients and our clients' success, and I think that is one of the real key ingredients of Globant's success.
What brings Globant to the tech and business ecosystem landscape within the region? 
When I joined Globant, I knew who Globant was and I had admired them from a distance. Interestingly, one of Globant's first clients was in the UK, Lastminute.com with co-founder Brent Hoberman. So it's been really interesting to look at the journey, particularly the explosive growth across Latin America and North America. It's been phenomenal. The UK is such an important market both domestically and as a gateway to Europe and beyond. What Fede and I are doing is understanding what it takes to be successful in the UK market and we're investing heavily so that we can help clients deliver exciting change in a dynamic ecosystem. We have a lot of experience, learnings, and value we can bring to our clients, and it's rewarding to be part of those conversations.
What kind of customers are Globant working with? What are they looking for in Globant?
Any client is a welcome client for Globant!  We have some of the most prestigious, large blue-chip organizations, as well as startups and scale-ups and I love that mix and the variety it brings. For me, the ideal client is one where we can make an impact, where we can help them solve a really complex problem, and for that problem to make a real impact in how they serve their customers and clients. I don't care what size or shape the customer is as long as we're able to work well together and make an impact.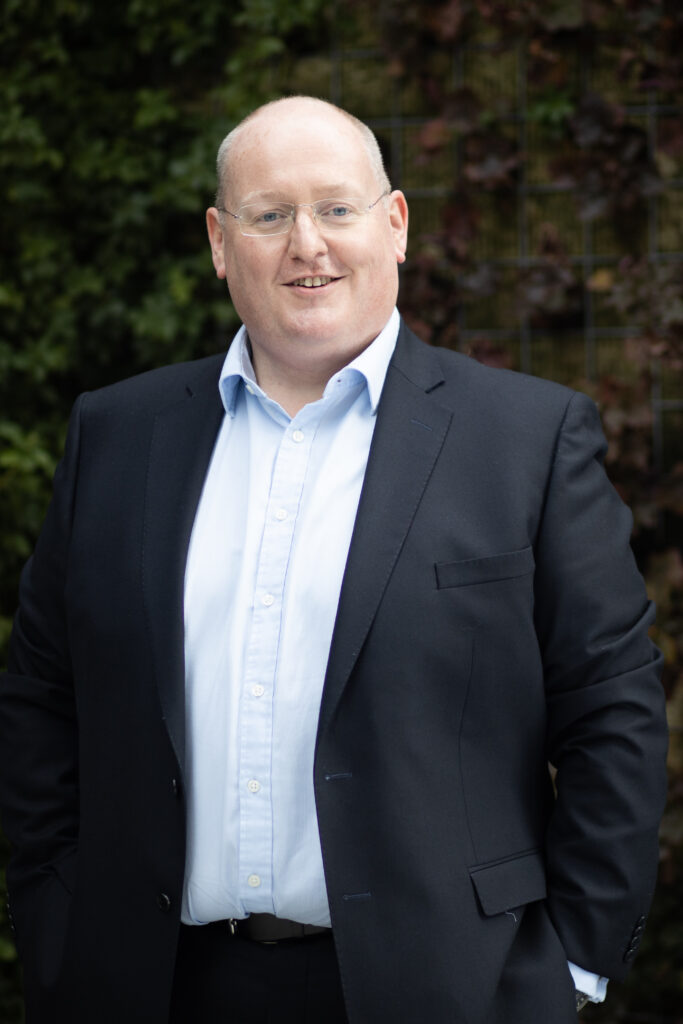 What are the professional profiles that Globant is looking for in the UK? 
That answer is simple; if you are the best in your field, we're interested. It's as simple as that. Whether you're a developer, a business analyst, a project manager, if you're a designer, or if you're passionate about sustainability, we have a need for all of those skills in the UK and across Globant.  We simply ask that you're someone that loves working with clients and helping them solve problems! In the UK we are growing fast and we're recruiting fast.  Currently, we are bringing in professionals who understand business and who understand the industries they operate in so that we can have deeper conversations with our clients and provide them very tailored solutions. As we do that, we're going to need lots of other skills that help us deliver. 
The UK and Europe are probably a little bit different than those in the North American and South American market in that here it's much more commonplace for people to work shoulder to shoulder with their clients in the client office. The proportion of work that is done on-site is higher in UK/Europe and we're continuing to deepen that capability. That's a great thing because it allows us to build fantastic relationships with our clients. It helps us to better understand problems coming on the horizon and to help them solve them before they become issues. If you're talented and want to be part of our team, or if you know someone who would fit with us, make sure you get them to send a CV to us!
Stay tuned for part 2 of our interview with Stuart Deignan to learn more about his thoughts on innovation and transformation during the pandemic and beyond.