At Globant, going the extra mile to take care of others is an essential part of our culture and it's in our DNA!
In this edition of Inspirational Globers' Stories, we want to share with you some initiatives that were thought and carried out by Globers, inspired by this challenging moment that we are going through.
Read these inspirational stories!
Donations from our hearts
A lot of people around the world are going through a difficult situation due to the pandemic.
With that in mind, Globers in different countries organized initiatives to raise and donate food, school supplies, and clothes, among other things.
In Madrid, a group of Globers led by Laura Esteve, joined the campaign "Nadie se salva solo" ("No one is saved alone") promoted by the Argentine Embassy in Spain. They raised more than 700 Euros to buy food and help Argentines who were stranded at the Madrid airport and on the outskirts of the city.
In India, Leena Kurup, from Pune, volunteered to deliver donations from the AllAgainstCOVID campaign, promoted by Globant last April.
With the help of the Globers and clients who participated in the campaign, we were able to buy and donate 1000 personal protective equipment kits to the local Sassoon hospital.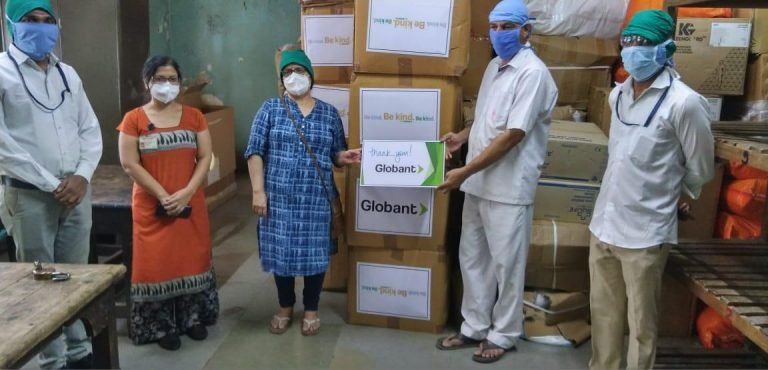 Globers Sergio Torres Santander and Omar Lopez Caceres, from Chile, in collaboration with the Municipality of Puente Alto, and more than 80 other Globers from the Chile site, donated 100 boxes of food to families in vulnerable situations.
Globers Yanina Juarez, Ivanna Arancibia, and Luciana Acosta donated ten bags of clothes, and almost 130kg of food to the Sierras Doradas Foundation, in Córdoba, Argentina.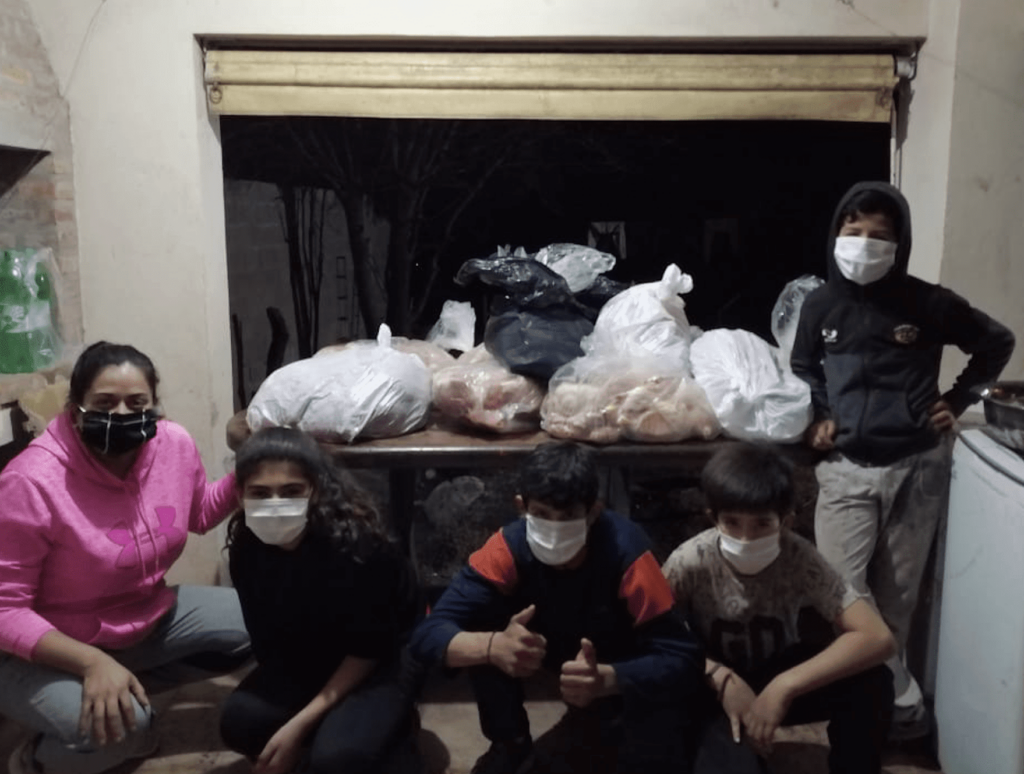 In Mar del Plata, Argentina, Glober Ezequiel Estigarribia in collaboration with the local Globant's site, donated food to children's dining room "Brazos Abiertos".
Additionally, Evangelina Marassi led the "Mochilas Solidarias" initiative. They made and donate more than 30 backpacks to the San Marcelino Education and Community Center thanks to the team's effort!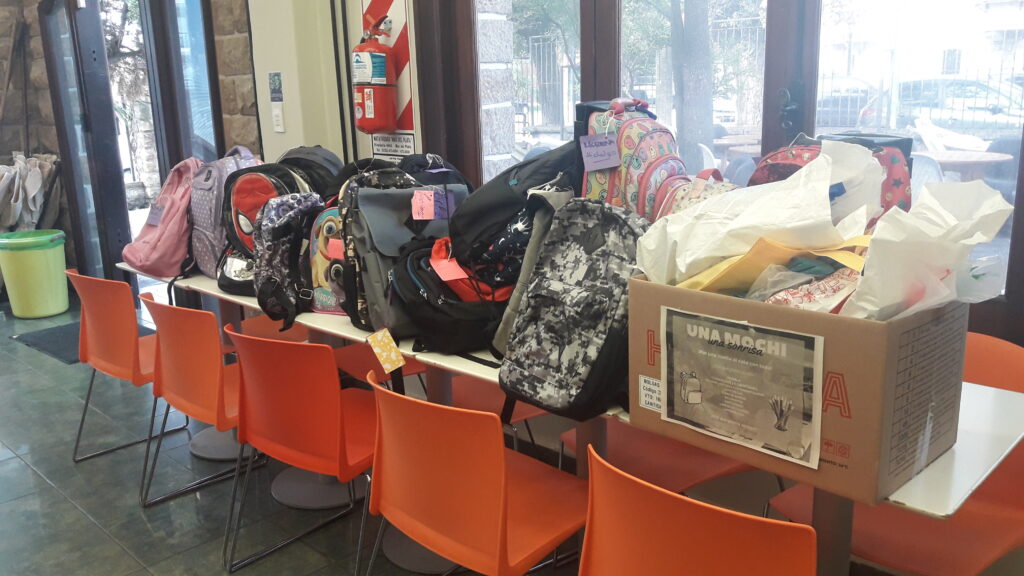 In Resistencia, Argentina, Ariel Fernandez, and Mauro Capello donated food and clothes to the Santa Teresita Home, a non-profit institution dedicated to raising children and adolescents in vulnerable situations.
Also, Moises Ruiz Diaz shared the "Bitcoin Pizza Day" initiative among his peers. All together were able to buy 200 pizzas to donate to different local dining rooms.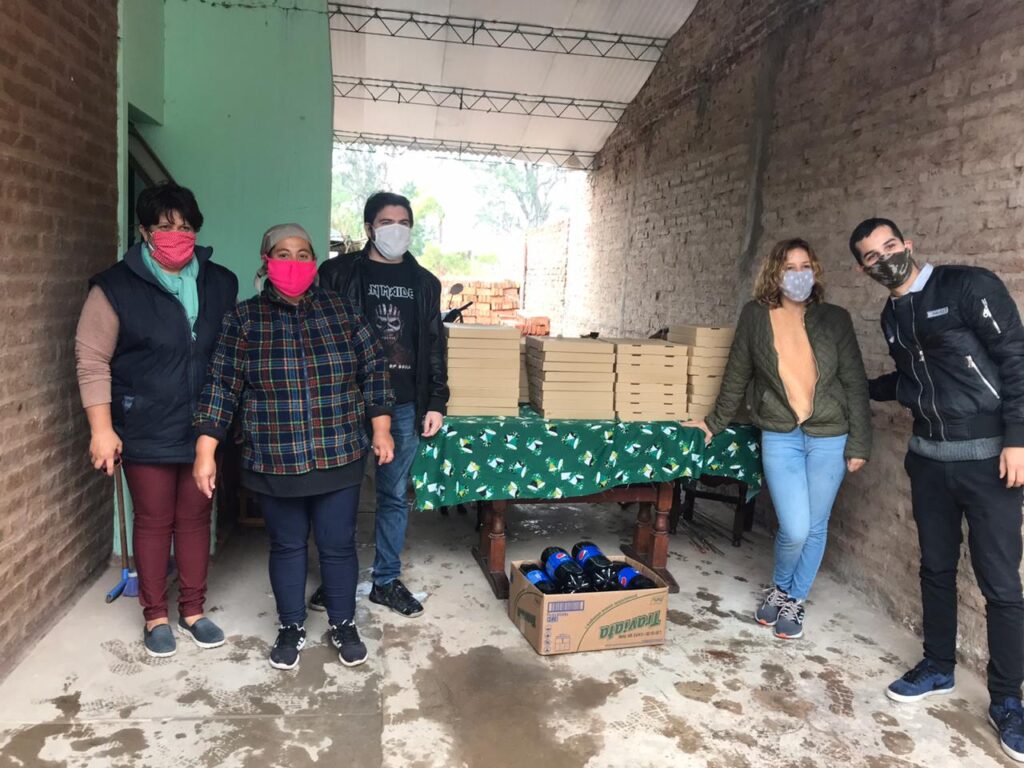 Looking up physical and mental balance during these days is necessary!
In Buenos Aires, Ezequiel Aguirre volunteered to train Globers during the pandemic through Zoom sessions. He is offering three weekly functional training classes!
Fabián Urrutia Leyton, a Glober from Chile, hosted and carried out Emotional Daily Check-ins for Project Managers from LATAM. The initiative aimed to guide the leaders in accompanying their teams during these moments where listening, empathy, and care are essential.
There were also initiatives like Non-Tech Talks or Making an Impact videos, where Globers volunteered to generate and stream content for other Globers, to have fun and share knowledge during this quarantine. 
More about the initiatives carried out
The Facilities and Talent & Culture Business Partners teams from different sites in Argentina went beyond their daily work and thought about how to help the community with resources that weren't being used in the office during the pandemic.
They donated brand new office supplies to different institutions: Hogar Santa Teresita (Chaco), Comedor María Reina (Mar del Plata), Fundación Manos Compartidas (Córdoba). 
Also in Rosario, they donated ten computers to a local hospital. Ramiro Sanchez and Bruno Novellis helped to refurbish the computers.
In Uruguay, Globant bought and sent "Roscas de Pascuas" to Cottolengo Don Orione for men and women centers, NGO Giraluna, and all the medical staff from Hospital Español.
Review the previous edition here!