Have you ever wondered how the name Globant came about? Or where the "We are ready" slogan comes from? Or why we use an arrow in the logo, or have green colors? In this article I want to share a little of the background to our brand story.
Globant, in the making
Globant's culture and work methodology are based on innovation and disruption. The company name had to reflect this – even though Nestor Nocetti, one of the co-founders, used to jokingly remark that it came about partly due to what was leftover as an available address with a .com domain name. Actually the name "Globant" came about as the company was founded back in 2003, when at the time, several technology companies had names ending in "NT". So the founders decided to explore different options that ended in the same letters. The name was born in less than a week. The sum was not unintentional:
GLOBAL + NT = GLOBANT
The association is now easy to see. But back then, the name came from engineers' minds, rather than marketers. The founders wanted the name to demonstrate a global perspective in different senses – firstly, of course geographically, but also how the company could help clients throughout the world transform, in different industries and using different technologies.
The name turned out to be very open (and a bit catchy, too). There are many meanings, many possibilities, and even possibilities for reinventions over time. 
Our tagline
What about the slogan, "We are ready"? Was that also good luck? Actually no. Coming up with this seemingly simple slogan was the result of hard-work, brainstormings, and late-night meetings. In the early days of Globant, the message tried to capture our entrepreneurial spirit, while also emphasizing always being available and prepared to meet customers' needs. "We are ready" is a flag to symbolize how everyone in the company is ready for change, for innovation and the future.
Put simply, the slogan brings together how we are prepared to solve our customers' problems, satisfy their needs, overcome their challenges and adapt to any environment.
However, the slogan is not just meant for customers. It also has a lot of meaning for our employees, or "Globers" as we refer to each other. Globant encourages us to stand out, to create a unique environment where we can grow, work with the best companies and brands worldwide, and continually learn.
The Star: our logo now and then
Now, let's talk about our logo, it's the star in our brand. It's the visual concept that represents our ideas, values, and mission.
Our original logo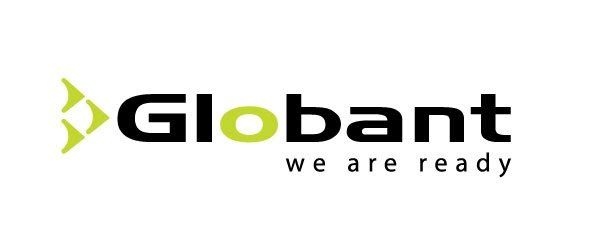 O = the world is our goal
> = the direction that we want to go
When we looked at other companies in the tech industry, we noticed that the common pattern was to use a sober and not so showy color pallet. We wanted to demonstrate clearly that we are different. So the color green has turned into a key part of Globant's identity and its unconventional typo reflects innovation and disruptiveness. 
The creative process, similar to the creation of Globant's name, was very fast. We took into account our mission and objectives, and understood that the brand had to reflect the idea of thinking big and always being ready for the future.
Consistency, clarity, and accessibility have also all been key aspects in building the brand. All our communications are based on an underlying design which allows us to maintain continuity in what we do.
Our new logo
At Globant, we are always evolving. A new time requires new voices, new images and new strategies in order to adapt and lead in a changing world. So in 2019 we decided to launch our new and revised logo, to have a more up to date image. It was important to respect the main traits of the original logo, in particular its colors and visual imagery. So we made a few edits, changed the typography and placed the arrow towards the right, representing movement towards the future. This was the result: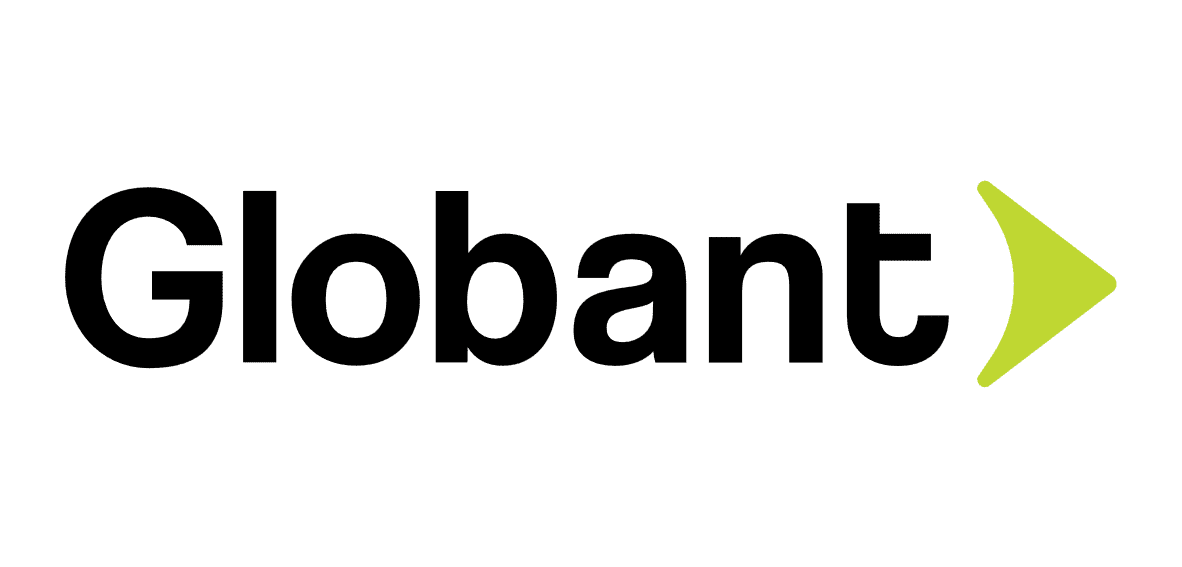 These are some of the key parts of Globant's brand. We are a vibrant, ever changing, and adaptable company, but our values and brand essence remain steady over time: we are ready!
Curious to read more about our brand guidelines, the "Green Book? Check it out!