Globant Madrid opened an office back in  2010. It started as a rented office but now we have our "own home" placed in "Paseo de la Castellana": a unique area that combines business, tourism, shopping, catering and a multitude of events that we can enjoy from the 13th floor of our office in the Europa Tower Building.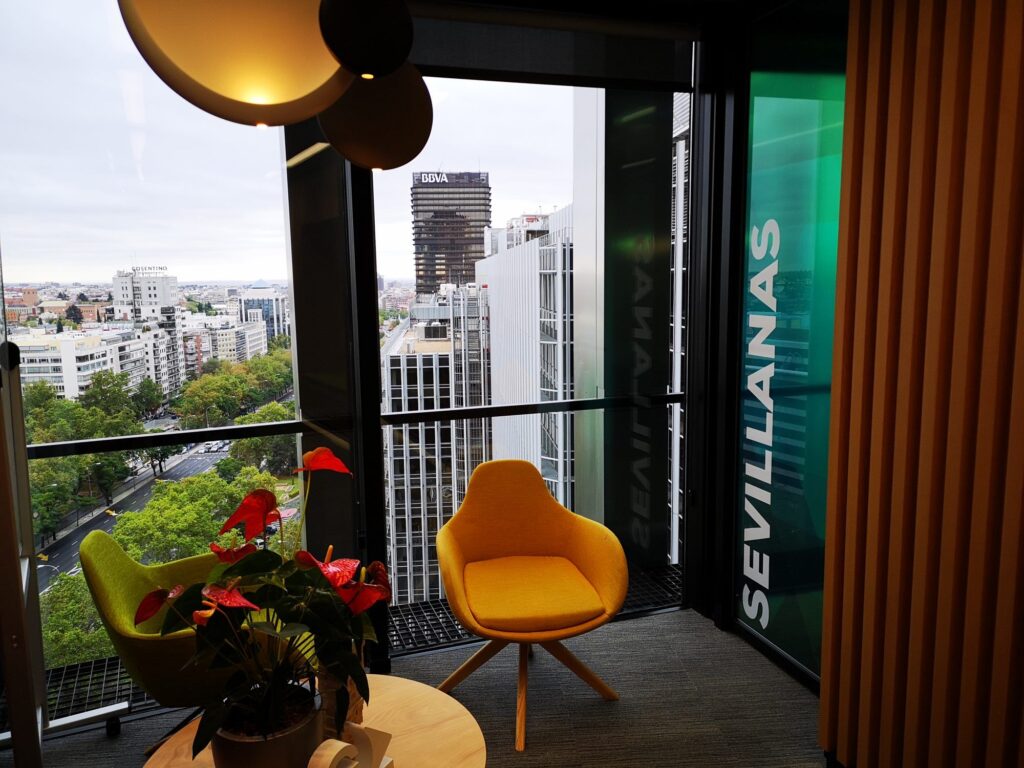 From our office, we can hear the occasional  "Gooool" from the stadium, a manifestation of climate change, or the roar of the airplane engines as they fly in a parade formation before the Kings of Spain, standing at the doors of our offices.
Did we mention that our view is straight into the Santiago Bernabéu del Real Madrid Stadium? This combines perfectly with our office's DNA, because what we like and enjoy most are  sports. We have our own football team that participates in the "Company's Soccer League".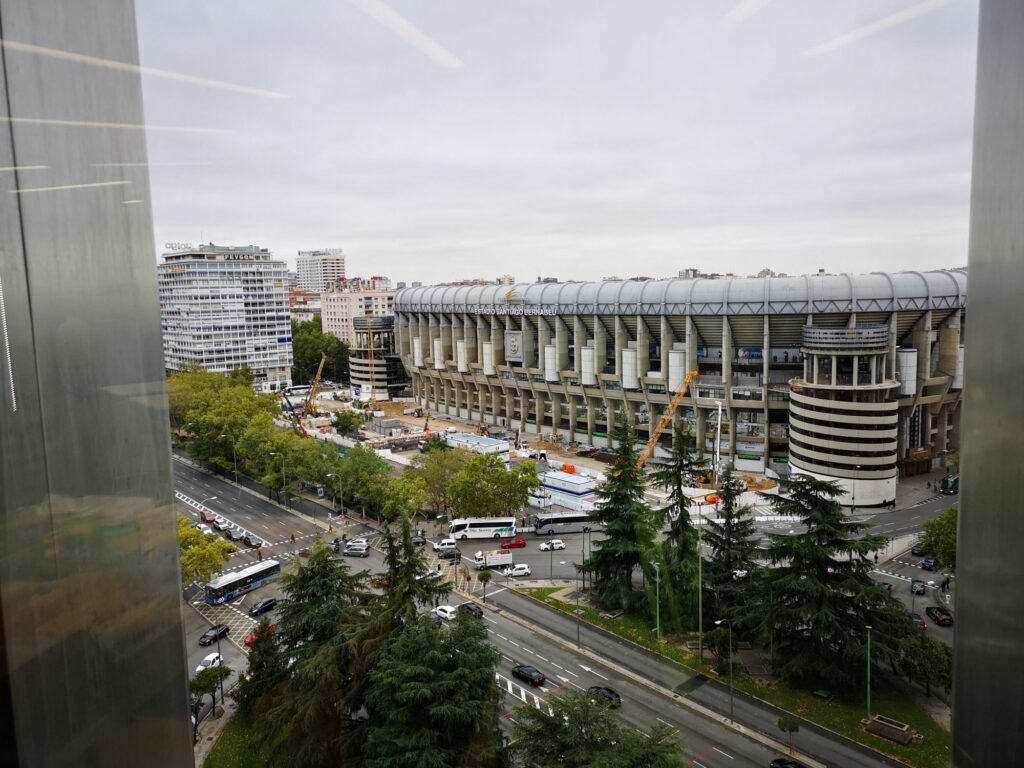 Nowadays we are 90 Globers in the Madrid office. In this office you will find Globers from all around the world: Spain, Brasil, Chile, Uruguay, Argentina, Venezuela, Colombia, Perú, México, Rumania and Suiza.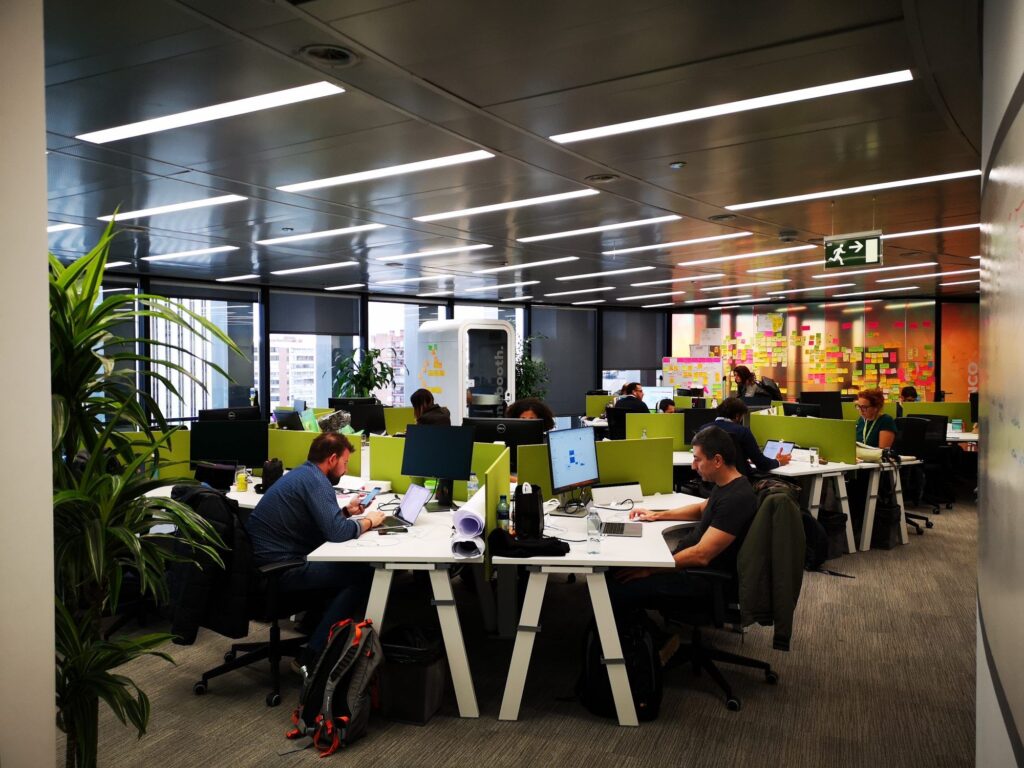 Our Chill Out is a reflection of our multiculturalism and our foodie spirit, which it's not unusual to find Tortillas de Patatas, Alfajores, Dulces de India, Tequeños o Manolitos.
A little tip: Mondays are the perfect day to try special treats  from different parts of the world that our Globers bring to share with all of us after returning from a business or personal trip.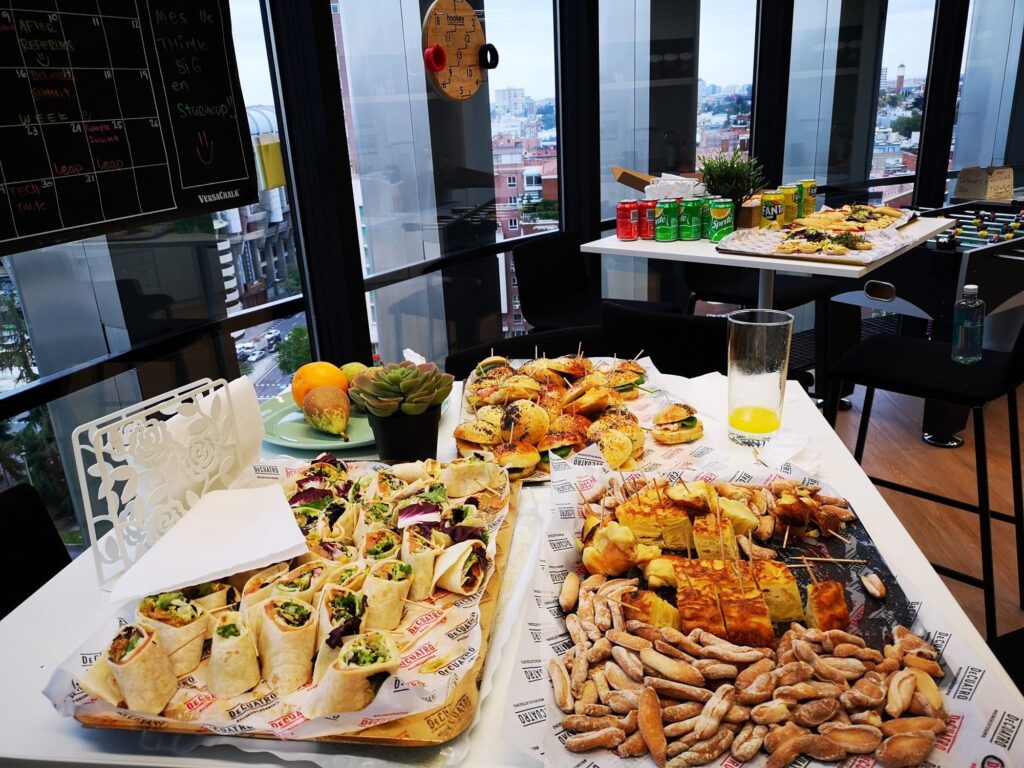 Since  we are a foodie and sports fan site, we are used to enjoying both of them together! Like  when we ate an awesome leg of ham brought by those who bet on the Argentina team in the final of the Basketball World Cup, but they lost!
If you ever want to stop by…
Hope you get the chance to visit our Madrid offices someday. If you are nearby and are looking for a cool team to join, consider applying.
Stay tuned for upcoming blogs about our offices around the world. 
There's a story behind each one!