This March, with the mission to inspire and empower more women in the IT industry, Globant launched Women's Month, a month in which we invite everyone to get involved, engage in dialogue, share their stories and reflect on how we can challenge the status quo in order to create a more diverse society. 
The gender gap in the science, technology, engineering, and mathematics (STEAM) sectors has persisted for years around the world. At Globant we believe that together we can forge a more diverse and inclusive reality, where women are free to choose, grow and shine in traditionally male environments such as the technology industry.
What's happening during Women's Month? Inspire and be inspired 
We have put together an interesting schedule of events and initiatives for the whole month. Speakers from Globant as well as external speakers will participate in panels, workshops, podcasts, digital challenges, and other initiatives that will mainly focus on gender equality and cultural diversity, female participation in IT, and women in leadership. 
These initiatives are aimed at Globers, members of the #WomenThatBuild community, and anyone looking to inspire, be inspired, and share their thoughts on women's inclusion and empowerment.
With a view to providing a space for all voices to be heard, there will be activities in all the geographical regions where Globant is present. Attendees will have access to all conferences —which will be broadcast live— and not only those from their regions, so that they can learn about different realities and perspectives from around the world. Celebrating and recognizing women's achievements is also a way to encourage them to enter the world of technology. That's why during Women's Month the winners of the Globant Awards – Women That Build Edition will be invited to participate in a series of talks known as Coffee with role models and Be Kind Talks, where we will welcome inspiring women who are transforming our reality and making the world a better place.
Check out US, EMEA and India initiatives and get involved!
Check out LATAM initiatives and participate!
At Globant, we believe that everyone can drive change and contribute towards an inclusive culture. In order to promote these values, Globant became part of the International Women's Day movement #ChooseToChallenge, a collective initiative that seeks to raise awareness about gender equality around the world. In this context, we're sharing the #ChooseToChallenge video and invite all Globers to highlight women's achievements by posting a recognition with the hashtag #ChooseToChallenge.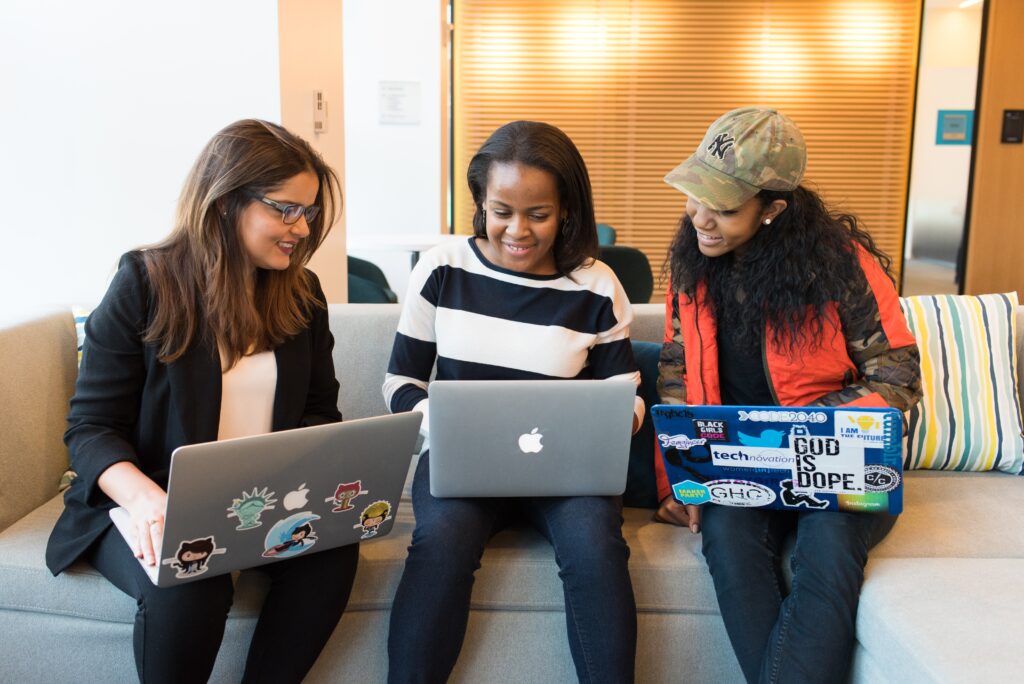 Women That Build, a Be Kind initiative
Fully aware that gender equality is key to sustainable development, Globant created Women That Build, a series of initiatives designed to help women and non-binary individuals to unleash their full potential in each stage of their professional journeys.
We are committed to making substantial changes, both within our organization and in society. To that end, we have set two goals for 2025: to inspire 15,000 women from all over the world to undertake training in technology fields and to have 50% of managerial positions held by women and non-binary individuals. Women That Build is part of Globant's Be Kind commitment, which seeks to strengthen our sustainability strategy and make a positive impact on the world.
There will come a day when no woman will be forced to choose between being a mother and succeeding in her professional career, a day when boys and girls will be equally encouraged to pursue a scientific career without gender stereotyping, a day when women will be free to choose, grow and shine in traditionally male environments such as the technology sector.
But that day will not come if we don't evolve, if we don't build a more egalitarian reality together, where women and girls have full access to the scientific and technological fields.  
With Women's Month we want to keep acknowledging and empowering women, listening to their stories, providing them with tools to thrive, and transforming our industry so that everyone can have equal opportunities all year long.
This is just a summary of what's to come! Look out for Women's Month and the Women That Build program. Stay tuned to our social media for more information on the initiatives and follow our blog for more news on how we promote the inclusion and professional growth of women in the technology sector.