The tech community is getting ready for the grand finale
In order to take another step towards gender equality in the technology industry, Globant announced yesterday, December 3, the national winners of the first edition of the Globant Awards, Women that Build Edition, an international award that seeks to recognize leading and promising women in the IT industry.
With over 12,000 nominations and more than 2,400 candidates, the Globant awards aim to provide visibility to women working in IT, raise awareness of their talent, and inspire more women to enter the sector.
The winners of the national rounds were announced in a virtual ceremony live streamed to the world. Throughout the event, more than 2,000 participants got to know each country's preselected candidates for the three categories, Rising Star, Game Changer and Tech Executive, who were presented by well-known members of the tech sector.
The national winners were chosen by local judges based on their social impact, level of innovation, professional career and commitment to the community. 
Globant provided participants with an interactive platform for the live stream of the ceremony, which included a schedule of the event, information about the candidates and judges, and a stage to watch the announcement of the winners. 
Another highlight of the event was the possibility to visit virtual booths. There was a booth for each country with the recording of past events throughout the day and others with information related to developer communities such as Women Who Code, Girls Programming Club, or Women in UX Peru ("Mujeres en UX Perú"). There were also booths from leading educational institutions. 
The platform also included a networking space where participants could chat. These interaction spaces are key to creating support networks, not only among women but also among the tech community as a whole. 
These are the winners of each category of the national rounds of the Globant Awards, Women that Build Edition.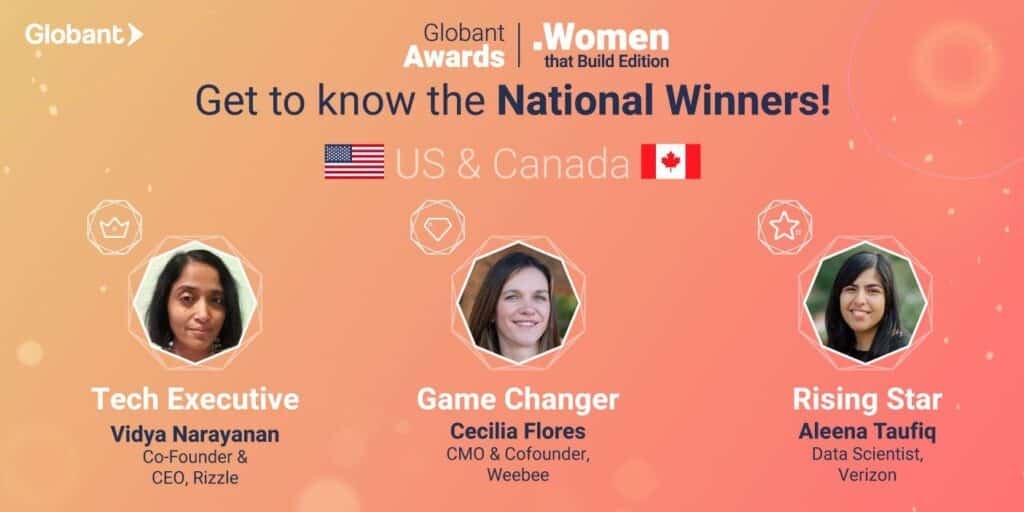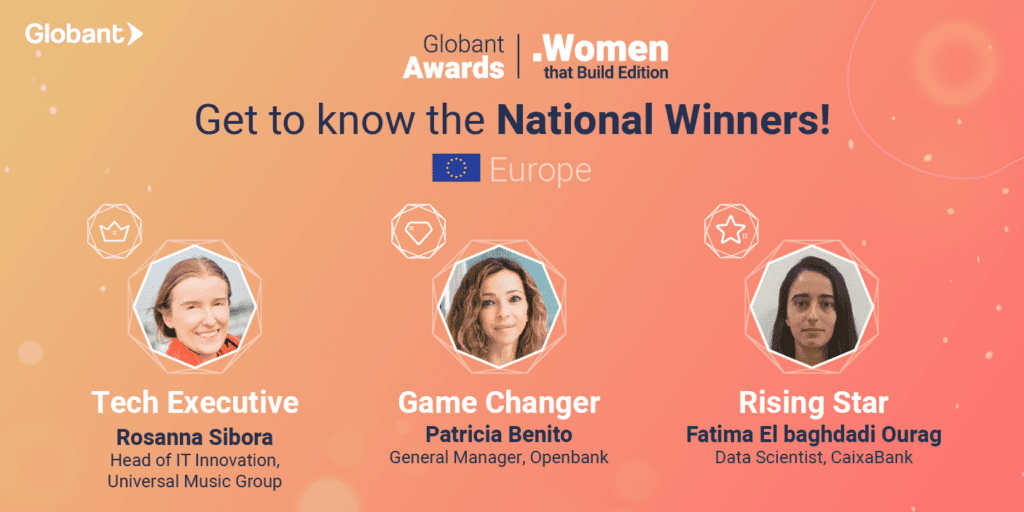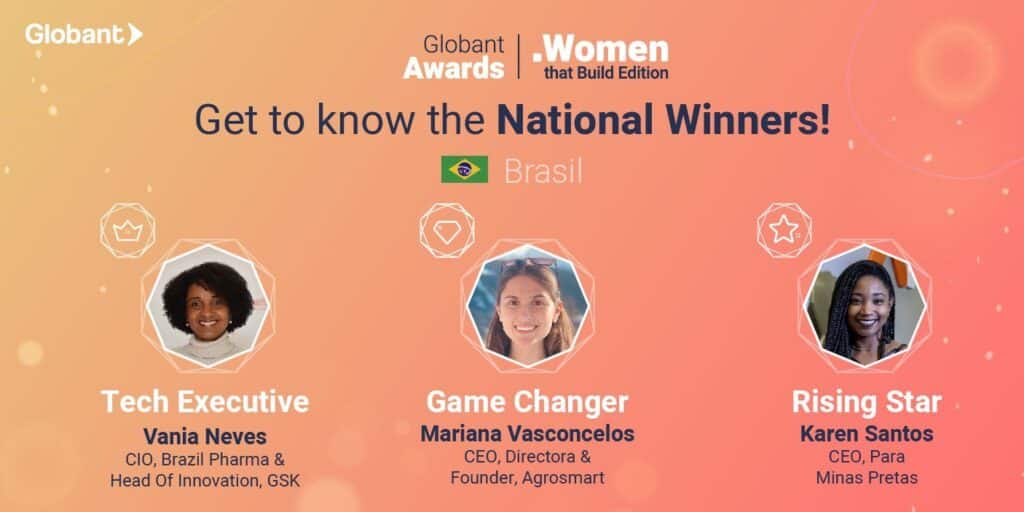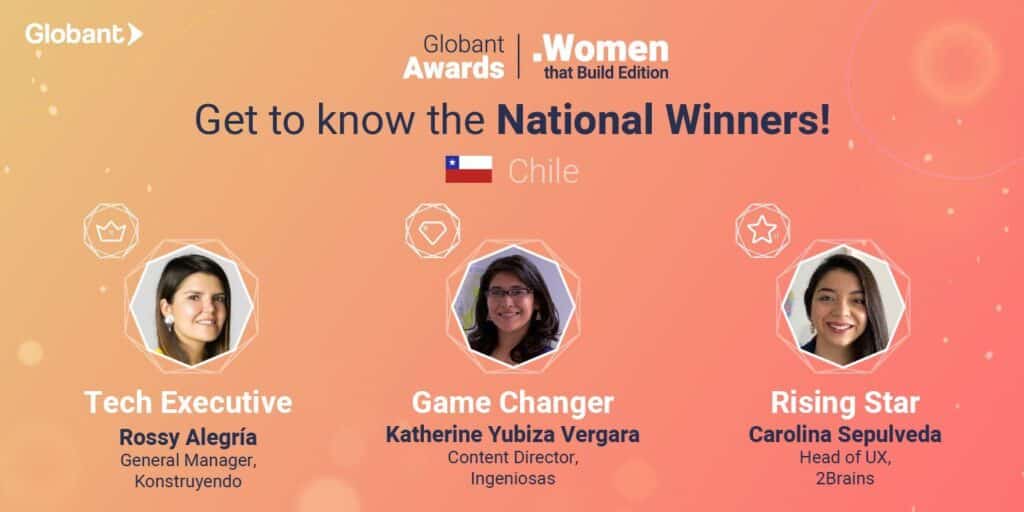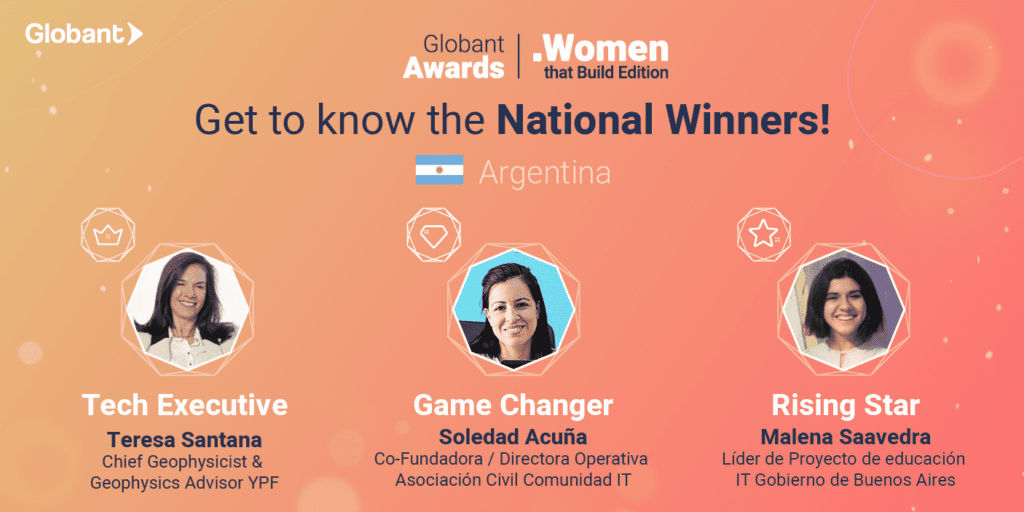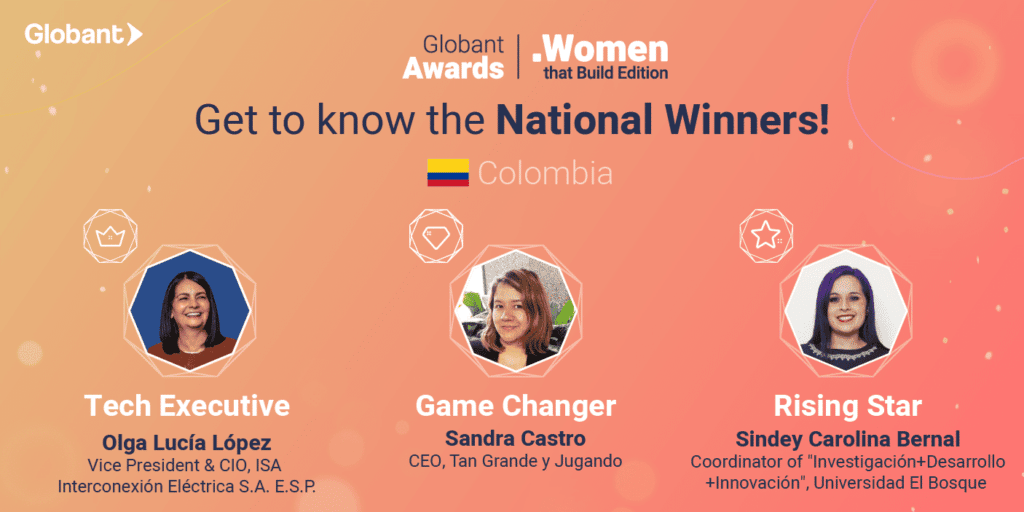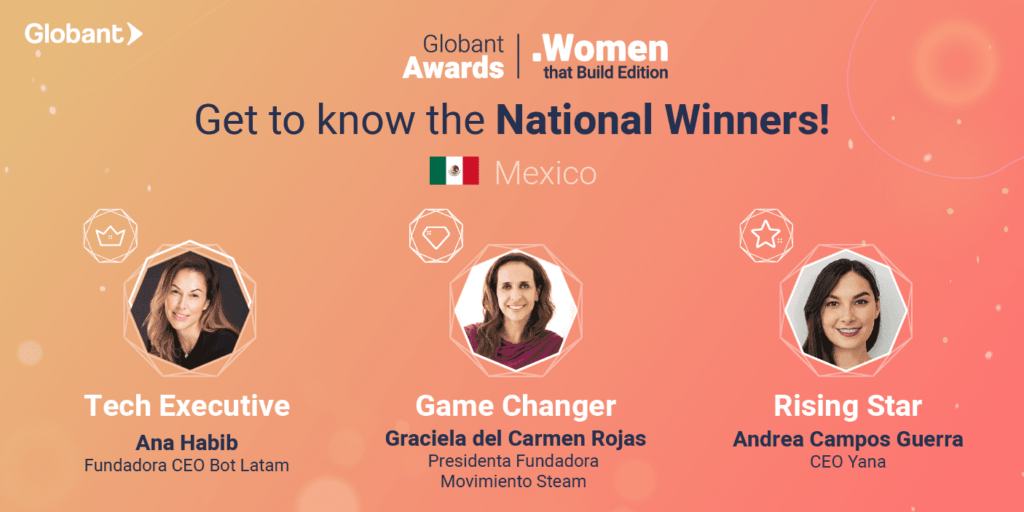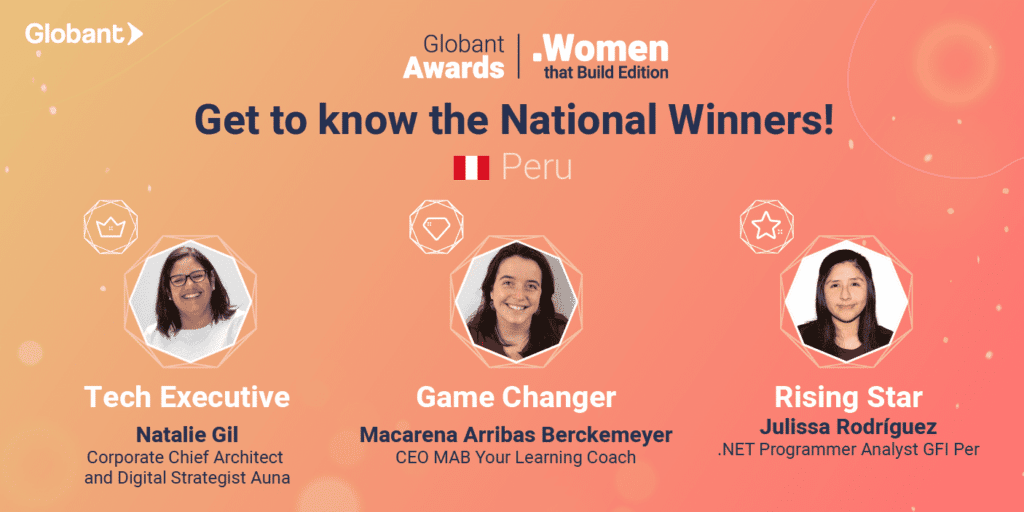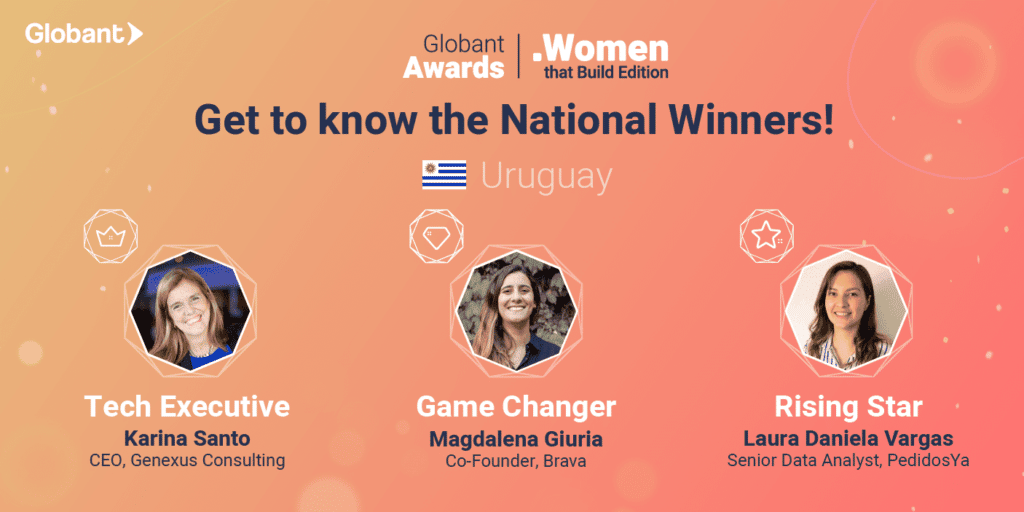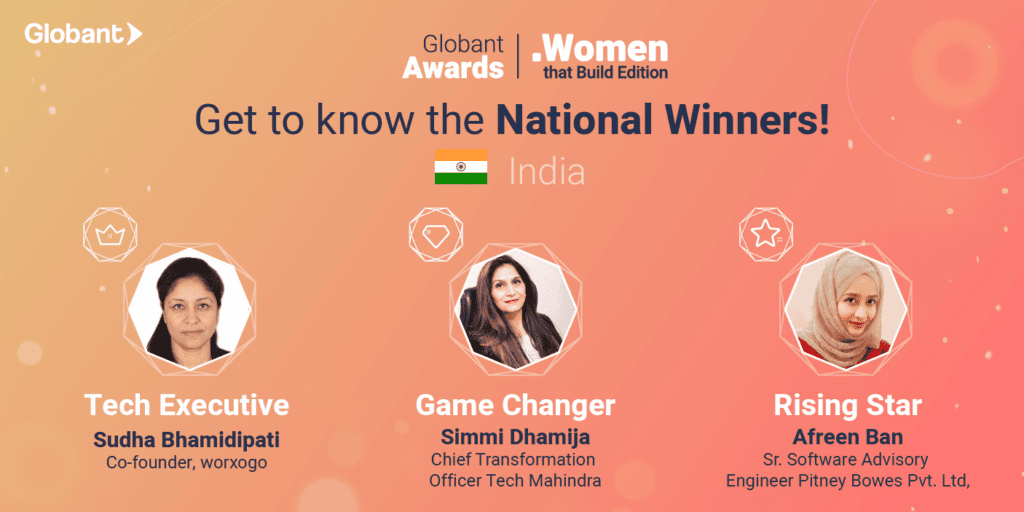 Congratulations to all the amazing national winners of the Globant Awards!  
The Global Women that Build awards gala, in which the global winners will be announced, will take place on December 10. Don't miss it!