In the second part of our interview with Stuart Deignan, our new Managing Director of the UK, we learn more about his insights on innovation, sustainability, and how he sees Globant adding significant value to our clients.
How does an innovation company innovate?
"Innovation" is one of those buzzwords like 'digital transformation' and I wonder just how many people really understand it's meaning, or how many different meanings it has. When we talk about innovation, we often think about the big, blue-sky innovation- a brand new concept. Some of it is that, and some of it is just taking our learnings from one industry sector to another industry sector where that learning is new and it's going to make a difference. But the real key to innovation is taking it beyond concept and making it real. It's got to be more than something that exists in a lab, it's got to be more than something that exists on a PowerPoint. It's got to be made real and deliver real value, and that's where Globant works really well with our clients. We can bring some of that intellectual creativity, but more importantly, we bring the ability to execute and to turn these concepts into reality, so that they have an impact.
The pandemic has accelerated the digital transformation of organizations. In this context, where do companies need to focus their digital efforts? How is Globant helping organizations to overcome the challenges this COVID era has brought?
I think that the pandemic has been tough for everybody, but it's been really good to see how industries, organizations, and individuals have stepped up to ensure that we maintain productivity and that we are able to go about our daily lives with as minimal disruption as possible. When I'm talking with our customers, the acceleration of digital transformation and digitization is not just about technology; it's about how it helps our clients better engage with their customers and how it improves what they need to do in very different circumstances. We have all seen examples of when digitization is poorly executed, we've all been through to those call centers where it's insufferable and you end up hanging up. That is not what a digital journey is about. It's about making the end customer more satisfied with their interaction with whatever the company is. That's where we really want to focus our efforts and that starts with a conversation. A conversation about what the challenges are, how they are changing, and how technology can help you adapt and solve those challenges.
What is Globant's approach towards sustainability? Do you help companies to transition to sustainable processes and how are you transitioning yourselves?
This is not just a hot topic, but an important topic.  I sometimes get frustrated with greenwashing in industry. Greenwashing is when people or companies say they're doing something, but instead make a superficial change and don't fundamentally transform their behaviours or what they do. At Globant, we really want to demonstrate that we are taking this seriously and making substantive changes.  To help us, we've recently appointed Elena Morettini to be our Global Head of Sustainability. There are two aspects here: are we as an organization doing what we can and fundamentally changing and adapting, and more importantly, are we using our insight and experience to help our clients use technology to be more sustainable as part of their journey? 
I'm thrilled to say that Elena is going to be based in London. London is a really important market- and in many ways a leader in the sustainability conversations and actions. For example, if we look at the energy industry, often seen as the black sheep of industry, it is perceived as ground zero of the carbon economy. But the work that the chief executives of BP, Shell and others are doing to decarbonize, supported by financial institutions, clearly has a huge impact on their technology base and in many ways is driven by technology. We at Globant have a major role to play in helping them frame the conversations, work out the business value of being more sustainable, and then execute on those projects.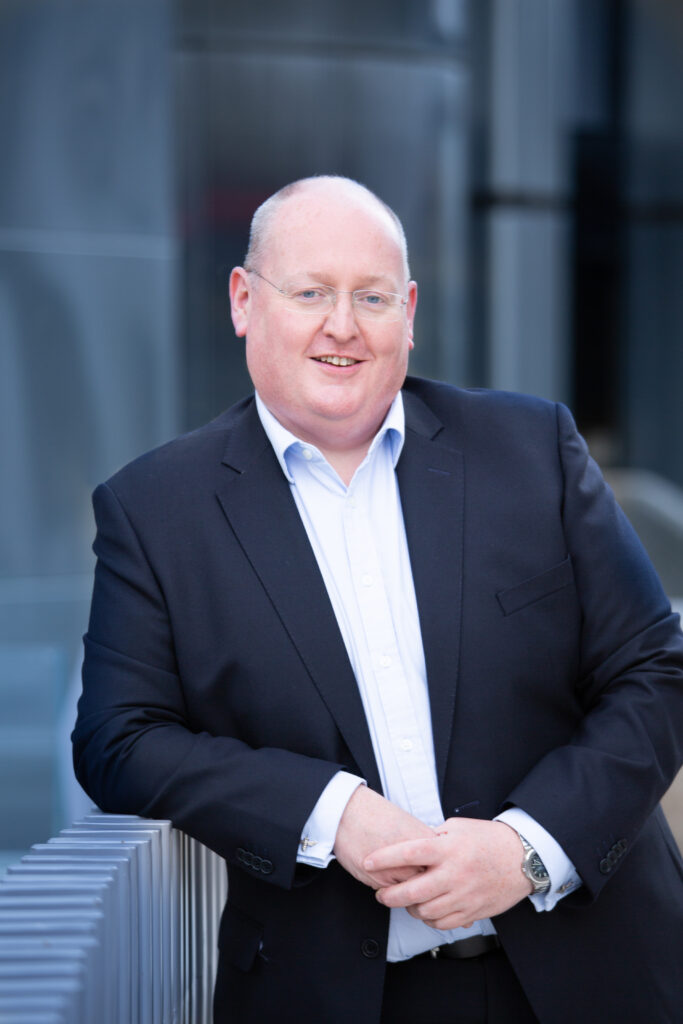 What are the biggest challenges you foresee in the UK business ecosystem in the coming years?
This is another interesting question, and I risk going off message. We've spent a lot of time talking about digital transformation and how we can effectively engage with our customers. In some ways, that means remotely, via technology, for example, buying or configuring a new car, or buying clothes or ordering food online. However, I think the real challenge, not just for industry in the UK, but for us as human beings is around intimacy. What this pandemic has taught us is that being intimate with your customer is really important. We have to understand the solutions they need and the frustrations they have. If we look at our own lives and how we buy things, it's easy to buy stuff off Amazon or another online retailer, but nothing really replaces the joy of going into your favorite shop and engaging with the person who can advise you and give you a better quality overall outcome than you would just buying something online.  It helps us keep a diverse range of skills and services alive, which are an essential part of innovation in any ecosystem.  I think that maintaining intimacy with our colleagues and friends, our clients and their customers, that's the real challenge. How do we manage that balance of using technology as an enabler but also keeping it very real from a human element?
Visit our website to learn more about how Globant is helping organizations to deliver digital and cognitive transformations!