Sports have the power to be more than just a recreational activity or entertainment; they can enhance diversity and fairness in the world for women. This year, we saw the FIFA Women's World Cup, where within the realm of women's soccer, there is potential to provide insights into promoting gender equality and inclusivity beyond the field. 
Participating in sports gives us essential abilities that are highly valuable for leaders and in the corporate environment: teamwork, leadership, determination, the capacity to embrace constructive criticism from setbacks, resilience, forward-looking mindset, mental strength, self-assurance, and self-confidence. 
A distinct connection exists between women who have engaged in sports and their emergence as leaders in the broader workforce and society. According to Fortune magazine, approximately 95% of CEOs in the Fortune 500 index have a background in sports. Although only 6% of Fortune 500 CEOs are female, the ratio of female CEOs with a history in sports is about 90%, as these women CEOs were involved in sports at some stage, and 54% participated in sports during their university years.
Engaging in sports can alter discussions about gender, transform conventional perceptions, and create fresh depictions of influential figures who display strength, impacting and shaping societal standards. 
Globant, as a global brand partner of the FIFA Women's World Cup, is keeping an eye on the ball when it comes to supporting Women in every field, even in the games field. To grow football talent from the grassroots level, Globant UK is partnering with Redhill Football Club in England to help nurture the next generation of women footballers. 
This exciting partnership is founded on a shared mission to empower and encourage girls' and women's participation in football at a grassroots level. Driven by their passion from a very young age, these football players dream about playing at National and International levels for England and genuinely believe that gender barriers shouldn't be a roadblock. 
Redhill Football Club's commitment 
Redhill Football Club is focused on expanding opportunities, establishing vital partnerships with schools and clubs, securing funding, and creating a safe and inclusive environment.
Their aim is to be recognised as a leading club in the East Surrey region for female footballers, at multiple age groups, to participate in football for fun and development.
Redhill Football Club is a grassroots organisation driven by a profound passion for developing women's football. Their dedication to nurturing talent from a young age creates a pathway for girls to explore the sport, hone their skills, and confidently embrace football, paving the way for the next generation of talented female athletes. As of the end of the 2022/23 season, they had around 25 girls representing the club, and have now expanded to 75-80 at the start of this  2023/2024 season. The goal is to have 250 playing members and a further 500 non-playing members in their Female Football Community over the next 3-5 years. 
 "We are extremely pleased that Globant has chosen to support the growth of our Female Football Community at Redhill Football Club. The work Globant has already done, and most recently with the Women's World Cup, mirrors the values and strategy of our club – to open up access to women's football and increase the participation of girls in the game. We launched this partnership at a number of successful Women's World Cup events and we look forward to working with Globant over the coming seasons" – Chris Rowe, Head of Female Football at Redhill Football Club.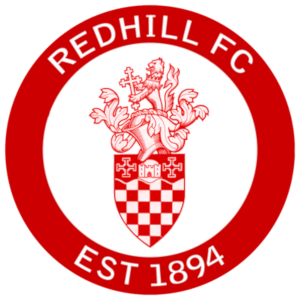 Working together to nurture female football 
With this partnership, Redhill's Football Club mission and Globant's is to empower girls and women in football through multiple avenues of support. By helping them gain better visibility through a website, essential equipment, and training opportunities, we're assisting across various initiatives to develop the next generation of players joining Redhill Football Club. 
"Empowering girls to play football today is not just about nurturing their athletic talents; it's about fostering future leaders. On the field, they learn teamwork, resilience, and strategic thinking. Off the field, these lessons transform into qualities that drive change and inspire greatness. When we open up to girls the opportunity to play football, we're helping them prepare to face future challenges with strength, grace, and unwavering determination. I would also add that by opening up the football field to young girls, we are giving them a message that no field is '100% masculine' and that they can excel in any arena, field of knowledge, or sport." – Mercedes Macpherson, Chief People Officer, Globant EMEA
Globant and Redhill Football Club envision a world where every girl can flourish in the game, regardless of age, background, or skill level. Football can be a powerful change agent by fostering inclusivity, empowerment, and growth, creating a legacy of strong and confident women who inspire future generations.