Fortune Magazine recognized Globant in its "Change the World" ranking for the social impact of the Code Your Future program. 
This list highlights companies tackling some of the significant global challenges of the planet, such as climate change, racial inequalities, and lack of social opportunities, with meaningful social impact.
In its 2022 edition, Fortune highlighted our Code Your Future technology education program as an initiative that, through its reach, contributes to the common good and helps to solve social problems through innovation.  
The program is part of Be Kind, the space where Globant makes reinvention a force for positive change. Our culture of diversity, working for a sustainable future, and betting on development, potential, and individual well-being empower our evolution through technology.
Globant's commitment: education and inclusion
At Globant, we put people at the center of everything we do. Our purpose is to create innovative solutions that change organizations and improve the lives of millions of people. We believe that technology offers endless opportunities to transform the future of our communities and the world. Regarding education, integrating learning and teaching with technology is fundamental to preparing all generations to develop skills for the future of work. 
Code Your Future is Globant's flagship program that brings inclusive opportunities that promote education and growth through technology—created in 2019 as Globant's scholarship program for young people to study technology. Initially, 80% of the scholarships targeted women to enhance their insertion in IT, thus improving gender equality in the industry. 
Today, this program comprises a wide range of training and hiring opportunities for a variety of workers: migrants, victims of armed conflict, veterans and their spouses, refugees, senior citizens, the prison population, people of color, and people in situations of socioeconomic vulnerability, all historically marginalized communities.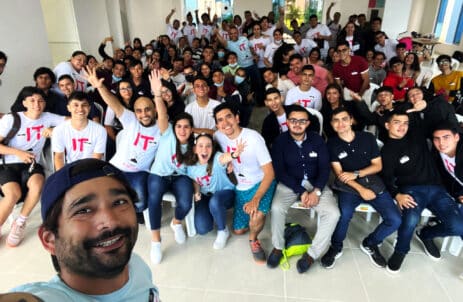 Empowering digital talent 
According to PageGroup, there is a 48% digital talent deficit in LATAM, a total of 3,500,000 professionals that the region will need by 2025 to meet the needs of the various industries undergoing digital transformation. 
With Code Your Future, Globant seeks to be part of the solution. In alliance with the High Council for Peace, Victims, and Reconciliation of the Mayor's Office of Bogota, in 2022, we launched "Code Your Future: Build Peace," an initiative aimed at generating opportunities for education, employability, and inspiration for the population affected by the internal armed conflict in Colombia and the communities linked to the peacebuilding process, residents of the city of Bogota.
We believe technology has an inspiring, transformative potential and a huge opportunity to generate employment in the Latin American region.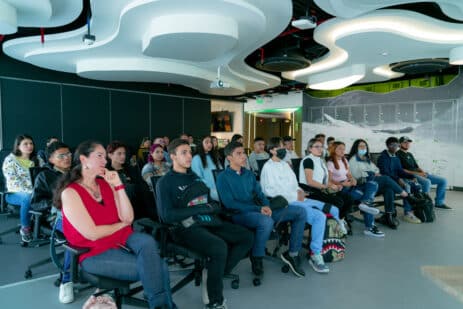 Code Your Future, our way of transforming the world
Humanity faces unique and complex challenges. That's why we want to ensure that the opportunities created by the latest technologies are shared with everyone and positively impact humanity. At Globant, we embrace our responsibility to become an agent of positive change. 
To date, we have impacted more than 5,500 people through our training and education, granting more than 3,500 Code Your Future scholarships, of which more than 2,000 have been allocated to women, allowing us to have 2,253 graduates who are today part of Globant. 
As part of our public commitment from Be Kind, we will offer 15,000 programming scholarships by 2025 to further expand this initiative's impact on communities and industry. 
At Globant, we want more people to discover and join the IT industry. That is why we are committed to approaching this goal from a social perspective, with technology as an ally and contributing to the sustainable advancement of humanity.
In a world where technology plays a leading role in our daily lives, Globant has a critical mission: to connect and inspire as many people as possible by showing how technology is reinventing our present and generating new opportunities for our future. Code Your Future aims to do just that. 
The "Change the World" recognition granted by Fortune fills us with joy and pride and shows us that we are on the right track.