At Globant, we embrace our responsibility to be a force for positive change. We believe in technology as an enabler to seek reinvention and improve the world. That is why we created Be Kind to Humanity, an initiative to address inequity, mistrust, and discrimination. Be kind to Humanity is to Be kind through technology, taking action to impact the lives of millions of people by tackling global concerns.
Aligned with the Be Kind to Humanity mission, we created Inspire: an initiative to transform reality through education and bring the right tools to inform, motivate, and facilitate access to STEAM careers to children and teenagers worldwide. 
Through different programs, we seek to inspire youngsters to develop their interest in technology and gain skills in tech-related disciplines. Developing these skills may bring enormous opportunities, as technological disciplines are closely connected to some of the occupations and specialized fields of study currently among the fastest-growing. We encourage youngsters to be the next generation of leaders and change-makers. During 2022 and the first half of 2023, we impacted over 8,000 people through Inspire. 
Robotics for Rural Communities – Maharastra
,
India
This program is advanced with Robotex India, a non-profit promoting STEAM, Robotics, Artificial Intelligence, Machine Learning, and IoT in Government Schools in urban, tribal, and rural areas. 
Specialized teachers provide robotics kits and courses conducted in two schools in Maharastra, India, impacting over 600 students between 2022 and 2023. Between 2023 and 2024, those students will move forward to level 2 of the robotics course, and the program will be launched in two new schools. 
The program has helped kids ages 7-14 understand complex industry-standard AI and robotics concepts easily and playfully through exciting real-world application-based DIY projects.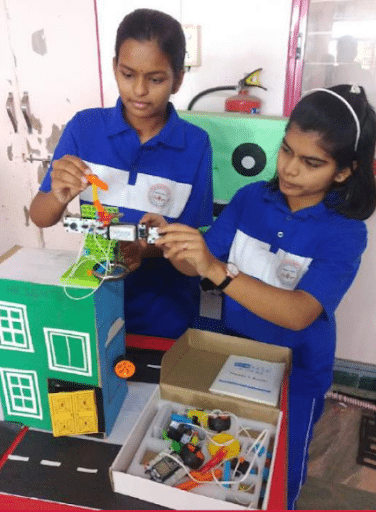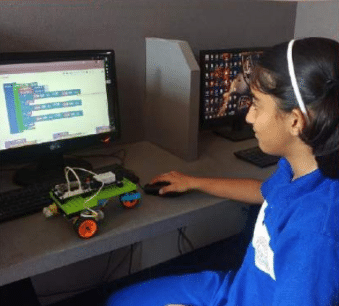 A School that Breaks Barriers – Málaga, Spain
We are working with Ayuda en Acción in a 2-year joint project for the IES Guadalmedina school (a secondary school) in the gypsy community of Palma Palmilla, Málaga. Ayuda en Acción is an NGO with over 40 years of experience fighting poverty, social exclusion, and inequality worldwide. 
The program provides students between 12 and 16 years old with an overview of the tech industry, motivating them to continue their studies and ultimately access the labor market. Customized courses, technical masterclasses, and inspirational workshops give students a closer look at the reality of business and the IT industry, introducing them to sectors with high demand for employment and encouraging them to continue their studies. So far, the program has impacted more than 200 teenagers in the region.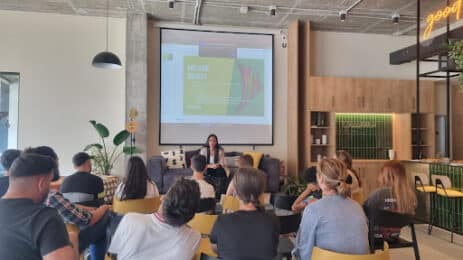 Girls Programming Clubs – Latin America
We seek to explore and reinvent what it means to be a programmer for a girl, inspiring young women to pursue a career in the IT industry. We joined forces with Club de Chicas Programadoras, bringing free mentoring focused on programming to girls between 12 and 18 years old. 
The clubs are 3-month long learning spaces – both virtual and in-person – where mentors and girls share weekly meetings to work on different topics of the tech world, particularly programming and robotics!
The goal is to infuse enthusiasm for technology and to underline its transformative potential. Since 2021, more than 590 teenage girls have participated in the Globant-hosted Clubs.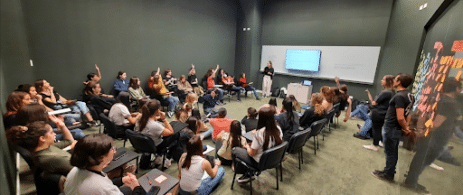 "Code Talks" with Crack The Code – Latin America
Through the Code Talks initiative, children aged 5 to 18 discover the video game world, learn programming fundamentals, and explore the evolving field of artificial intelligence. Volunteers from Globant share their knowledge and experiences, inspiring children to discover their potential and awaken their interest in technology. 
From March to August 2023, Code Talks sessions notably impacted 430 attendees from over 20 countries, significantly Peru, Argentina, Colombia, and Mexico. Most participants fell under the 5 to 12 age bracket, followed by the 13 to 15 age range.
The Inspire Garage, Latin America 
The Inspire Garage is a pioneering new proposal that is true to our own identity. Dynamic and innovative, the program addresses high school students ranging from 13 to 17 years old. 
With this program, we seek to inspire curiosity among youngsters, teaching them the best uses for technology with the guidance of highly trained Globant volunteers (Globanteers). Subscribers can join masterclasses, workshops, and mentorships related to the field of their preference, either programming, gaming, design, or digital marketing.
The ultimate goal is to ignite the spirit of innovation in the next generation. As of 2023, we have successfully impacted and inspired over 1.3K adolescents from 10 different countries in Latin America, with notable participation from Argentina, Colombia, and Perú. In 2022, there were more than 1.5K participants, with an average age of 16, and more than 50% were women.
Our collective passion for technology has led us to create The Inspire Garage to help young people answer questions about their future and what they want to become. We invite teenagers all over the region to join all free opportunities and find in technology ways to create a more inclusive, equitable, and sustainable reality.  At Globant, we believe technology can truly unlock the potential of the next generation.