Globant redobla la apuesta por los podcast con nuevas propuestas
El podcast se consolida como la nueva estrella de los contenidos digitales, seduciendo tanto a seguidores, como a las marcas. Descubre las causas de esta tendencia y conoce la inspiradora propuesta de podcasts de Globant.
El 30 de septiembre se festeja el Día Internacional del Podcast, una fecha destinada a celebrar el surgimiento de este medio de comunicación, accesible, versatil e innovador, que día a día gana oyentes en todo el mundo. El podcast representa una nueva forma de generar y escuchar contenidos, su formato permite entretener, educar y crear comunidad, volviéndose, cada vez más, una parte importante de nuestra cultura.
Desde su creación el consumo de podcast ha aumentado exponencialmente y hoy vive una explosión a nivel global. Actualmente se estima que cerca de 1.000 millones de personas en todo el mundo son oyentes de podcast, una cifra que podría crecer a tasas de entre el 25% y el 30% en los próximos cinco años. Esta tendencia se acompaña de mayores inversiones y patrocinios. Un informe de IAB informó que los ingresos por publicidad de podcasts en EE. UU aumentaron a $ 842 millones en 2020, crecieron un 19% respecto del año anterior. Se espera que los podcast superen los mil millones de dólares en 2021 y $ 2 mil millones para 2023.
El Día Internacional del Podcast surgió en 2014, cuando los expertos en tecnología, Dave Lee y su padre Steve, celebraron los 10 años del lanzamiento del primer podcast con una emisión de seis horas ininterrumpidas. Fue tal su repercusión que, al año siguiente, la iniciativa se hizo global.
El podcast surgió a partir del hábito de escuchar radio, la demanda del contenido auditivo se consolidó en las grandes ciudades a parir de experiencias urbanas como el desplazamiento en el transporte público y en el auto. A partir de 2020 con la pandemia y el consecuente confinamiento, cambiaron los comportamientos urbanos. Sin embargo, el podcast se adaptó y siguió creciendo. Durante la pandemia el consumo de contenidos digitales aumentó un 15% y el uso de dispositivos (smart phones y tablets) un 32%. Ahora las sesiones de escucha se reparten a lo largo del día, los fines de semana y, en muchos casos, como desconexión de las pantallas, durante las comidas o antes de irse a la cama.
La propuesta única de Globant
Desde 2019 Globant decidió lanzar sus propios podcast para compartir conocimiento y experiencia. Primero, creamos el podcast Be one of a Kind, un espacio que tiene como objetivo hacer visibles historias inspiradoras de líderes y emprendedores en el mundo de la tecnología. En 2021 lanzamos el podcast Unscripted Tech sobre las tendencias que están cambiando el juego de la tecnología.
En Globant trabajamos en Studios y Pods, pequeñas unidades operativas que fomentan la creatividad y la innovación con conocimientos sobre los desafíos tecnológicos específicos. Estos equipos autónomos cuentan con la posibilidad de desarrollar sus propios podcast generando conocimiento especializados sobre los diferentes temas. Gracias a los Podcast todos podemos escuchar la "voz" de los thought líderes de la industria y seguir creando conversaciones significativas sobre los temas más relevantes de la actualidad. Un ejemplo de este tipo de podcast es Gamificados, donde discutimos las tendencias relacionadas con los juegos.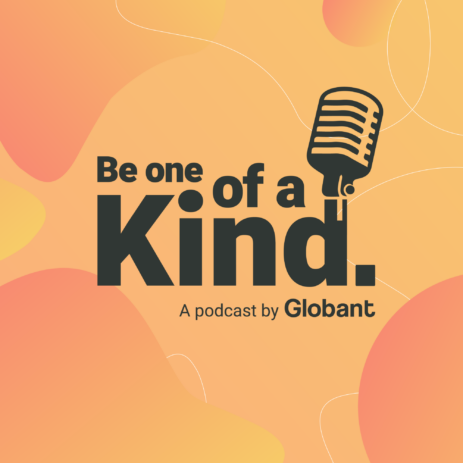 Be one of a Kind. El podcast de Globant en el que buscamos inspirar y enriquecer la mirada sobre temas de diversidad e inclusión. Ideamos este espacio para lograr un propósito mayor: hackear las desigualdades y hacer del mundo un lugar mejor. En cada episodio reflexionamos sobre temas clave para lograr una verdadera transformación.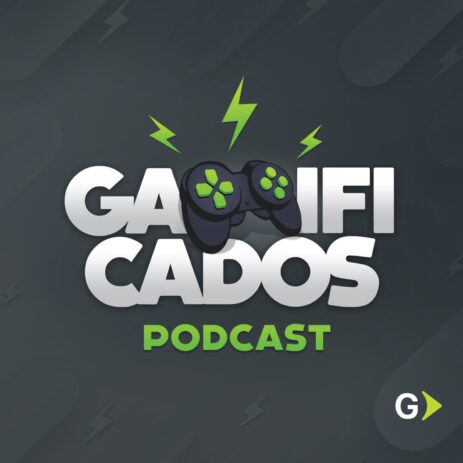 Gamificados. Los profesionales de los videojuegos del Studio de Gaming de Globant exploran todo lo relacionado con los juegos y, en particular, por qué las personas eligen ser parte de esta industria emocionante y dinámica. El podcast está en español y está moderado por Ale Vidal, Director Técnico de Globant.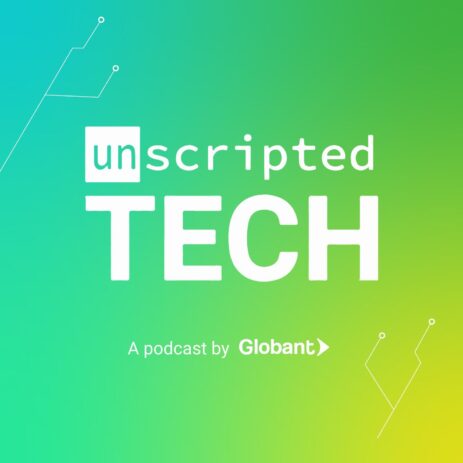 Unscripted Tech es el nuevo podcast original de Globant sobre las tendencias que están cambiando el mundo de la tecnología. En cada episodio puedes escuchar conversaciones con Globers de todo el mundo: personas disruptoras, pioneras e inspiradoras que canalizarán la innovación y la creatividad para ayudarte a entender lo que viene.
Descubre nuestra selección de Podcasts en globant.com