Globant Guadalajara: nuevas oficinas en nuestro plan de expansión
En febrero de 2022 Globant inauguró nuevas oficinas en Guadalajara, ubicadas en la Torre Andares del Boulevard Puerta de Hierro, uno de los principales centros financieros de Zapopan en el estado de Jalisco. Este nuevo espacio se proyecta como un lugar estratégico para potenciar el crecimiento de nuestras operaciones en México, y contribuir con la generación de oportunidades para el talento local.
Sobre las nuevas oficinas
Globant busca que en las oficinas las personas vivan la cultura de la empresa. Priorizamos los espacios donde las personas puedan conectarse, inspirarse y compartir experiencias. Queremos consolidar un sentido de pertenencia y fomentar el bienestar de cada Glober.
Las oficinas de Guadalajara están inspiradas en nuestra industria; en el desarrollo tecnológico y el lenguaje de alto nivel (algoritmos). Como parte del diseño arquitectónico, encontramos espacios abiertos y de entretenimiento que representan la creatividad de nuestros Globers, los lenguajes de programación, y el diseño de universos digitales con los que damos vida a diferentes proyectos.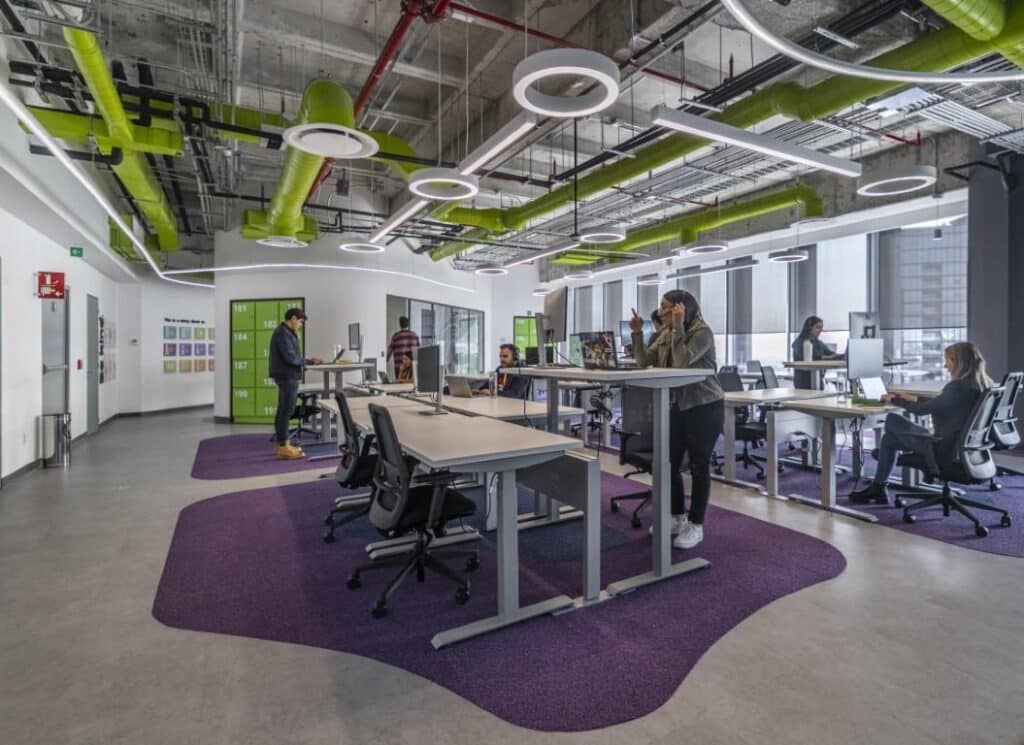 Asimismo, encontramos salas de reuniones, y un chill out (sala para distenderse) de tipo futurista, que representa la serialidad tectónica, el software, los algoritmos en dos direcciones, y una game cave inspirada en la inmersión. El efecto Wow de la oficina se logra con un novedoso juego de realidad virtual.
También contamos con mobiliarios innovadores Standing Desk, que permiten alternar entre el trabajo sentado y de pie, en línea con nuestra filosofía Be Kind to Yourself.
El estilo futurista de la oficina tiene como fin brindar un lugar que despierte la creatividad de los Globers. Buscamos que trabajar desde la oficina sea una experiencia gratificante y motivadora.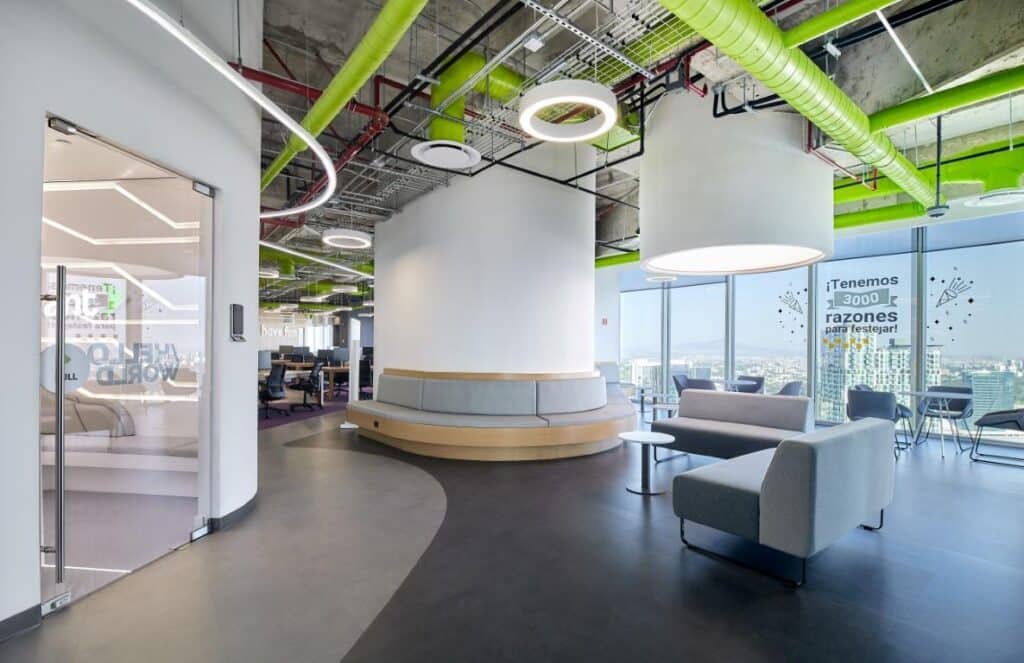 Sobre Globant en México
Las operaciones de Globant en México comenzaron en el 2014. Actualmente empleamos a más de 3200 personas en Ciudad de México, Guadalajara y Monterrey. Para 2023, tenemos planificado generar otros 1500 nuevos puestos de trabajo en México.
En enero de 2022 fuimos reconocidos con otro premio CIDI de diseño corporativo a la "Mejor Oficina Corporativa" con nuestras oficinas de Carracci, ubicadas en pleno centro financiero de Ciudad de México. A finales de 2021 recibimos la certificación de Human Rights Campaign, un reconocimiento a ser una de las mejores compañías en el país que trabaja por la Equidad de la comunidad LGBT+.
Nuestra presencia en México nos permite responder a la demanda internacional, regional y local, dado que los procesos de digitalización de las compañías se incrementaron exponencialmente debido a la revolución digital de los últimos tiempos. Acceder al talento mexicano nos posibilita seguir actuando a través de tecnologías emergentes para incrementar el potencial de nuestros clientes.
Para conocer más sobre las oportunidades de Globant en México visita nuestra página de Carreras.