Transformación digital: una combinación de liderazgo, arte y ciencia
Adan K. Pope, cofundador de Taraxa Labs, es cliente de Globant desde hace mucho tiempo y trabaja junto a la empresa en varias iniciativas de transformación digital. Lo invitamos a compartir algunas de sus experiencias en este artículo.
Todos esperamos que nuestros procesos de transformación digital comiencen con una visión clara del estado futuro al que aspiramos, construido sobre la mejor planificación, la fijación de objetivos, el pensamiento estratégico y la colaboración. Como CTO de larga data y cliente de Globant desde hace mucho tiempo, me he enfrentado a varias iniciativas arduas de transformación digital que se desviaron tanto de su camino que los desafíos técnicos y de personal tomaron el control de la organización. ¿Por qué es tan difícil mantener el norte en los procesos de transformación? Quizá haya que indagar un poco en todas las decisiones que se toman en el día a día y que pueden afectar nuestras metas y objetivos.
Tal como escribo en mi libro recientemente publicado, Respect the Weeds: Digital Transformation Rooted in Principled Leadership, Vision and Innovation, "las decisiones que antes se basaban en las matemáticas y la ciencia, ahora se suelen tomar bajo una presión hipercompetitiva, siguiendo instintos viscerales basados en cuestiones de orgullo".
Para llevar adelante una transformación digital, es necesario que imaginemos el arte de lo posible, a la vez que creamos una cultura igualitaria y basada en los hechos, que acepte diferentes perspectivas y contribuciones de nuestros diversos equipos. Los desarrolladores de software de tu organización, por ejemplo, estudian y practican la ciencia de la informática todos los días. Sin embargo, a medida que vamos transformando el significado de su trabajo, a veces tomamos decisiones que los afectan basadas puramente en experiencias pasadas o suposiciones superficiales.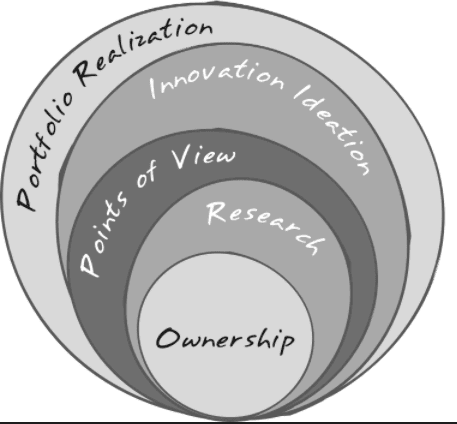 "Sin datos reales y sin un sentido de empoderamiento en el equipo, solo podremos hacer recomendaciones distantes o abstractas», escribo en mi libro. Uno de los mayores obstáculos a los que nos enfrentamos es la falta de transparencia de los datos que residen dentro de los jardines amurallados de las organizaciones y, lo que es peor aún, una cultura de miedo a compartirlos y actuar en base a ellos. Junto a socios como Globant, me he tenido que enfrentar a una brutal verdad: nuestro éxito compartido depende de varios factores que combinan los principios de liderazgo, la gestión ágil de los programas y el análisis objetivo de nuestros datos operativos.
Los días de las relaciones con los "proveedores» están quedando en el pasado rápidamente. Si queremos llevar adelante una transformación digital, es necesario poder confiar en socios que se tomen el tiempo necesario para entender nuestro negocio, nuestros objetivos, y que aporten valor agregado al compromiso. Las métricas y las mediciones son necesarias, pero no suficientes: la magia que necesitas para llevar adelante un proceso exitoso consiste en un plan "científico» para reimaginar tu modelo comercial o reinventar la experiencia del cliente, sumado a la energía creativa e innovadora de tu equipo y tus socios para solucionar problemas en el camino. Bueno, aquí es donde se encuentra la magia que se necesita para mantener el rumbo.
Me inspiré para escribir Respect the Weeds [aquí hay una vista previa del libro] porque observé que muchos de mis clientes y compañeros atravesaron dificultades durante su transformación digital. Empezaron a considerarla una palabra de moda o un mal necesario. Renunciaron a la ciencia del cambio organizacional. No pudieron ver la belleza en el arte de liderar a sus equipos a través de una experiencia personal y profesional extremadamente desafiante, pero igualmente gratificante. Sé que la transformación digital puede poner a prueba tu determinación, pero también puede sacar lo mejor de ti y de tus maravillosos equipos.
---
Sobre el autor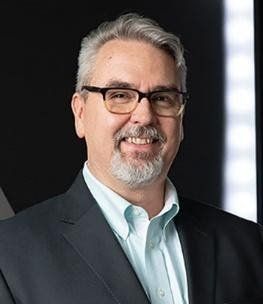 Adan K. Pope es un experto en transformación digital, liderazgo tecnológico estratégico y disrupción tecnológica, y cuenta con más de treinta años de experiencia profesional. Adan ha ocupado puestos ejecutivos de alto nivel en muchas empresas que han llevado adelante una transformación digital que ha resultado en renovaciones estratégicas, crecimiento y, a veces, adquisición. Ha ocupado casi todos los puestos existentes en el área de innovación y desarrollo de tecnología de software, desde desarrollador hasta director de tecnología e innovación para algunas de las empresas tecnológicas más innovadoras de la industria de la comunicación. Puedes encontrar a Adan en: taraxalabsllc.com