GlobHack LATAM 2020: a virtual Hackathon to be kind
El fin de semana del 30 al 31 de mayo se realizará la primera edición de la GlobHack LATAM 2020. Ha llegado el momento de pensar en el futuro y ayudar a los demás. El mundo está cambiando rápidamente y necesitamos adaptarnos a las nuevas dinámicas.
Con esto en mente, Globant y Belatrix lanzan la primera Hackaton virtual. El objetivo es impactar positivamente el mundo y brindar un espacio de trabajo colaborativo, promoviendo el desarrollo colectivo de ideas sociales e innovadoras.
GlobHack es un evento gratuito, realizado de manera virtual para todo Latinoamérica. Más de 600 participantes trabajarán durante 36 horas en distintos proyectos vinculados a las iniciativas de Be Kind.
Be Kind no es un programa. Es un modo de vida. Es una parte esencial de nuestra cultura en Globant, y que queremos compartir con la comunidad. Se trata de poner a las personas en el centro de todo lo que hacemos. Esta primera edición de la GlobHack, tendrá como principal foco, proyectos que se orienten dentro de nuestros tres principales pilares:
-Be Kind to your peers
La tecnología nos impulsa a innovar constantemente, y sólo podemos lograrlo si conectamos diferentes puntos de vista. Tenemos la oportunidad de promover la diversidad, la equidad de género y la posibilidad de generar acciones que mejoren la calidad de vida de las personas de sectores desfavorecidos.
–Be Kind to humanity
La humanidad nos necesita hoy más que nunca. Buscamos ayudar a las organizaciones a crear soluciones accesibles y éticas para conectar usuarios y empleados.
-Be kind to the planet
No existe un planeta B, por eso debemos comprometernos con el medio ambiente y pensar en las generaciones futuras. Buscamos reducir y compensar el impacto de las acciones humanas con el medio ambiente.
¡Juntos podemos hacer la diferencia! De eso se trata esta GlobHack: de promover el desarrollo colectivo de ideas sociales e innovadoras, en un ambiente de diversión y adrenalina pura.
La aventura hecha Hackaton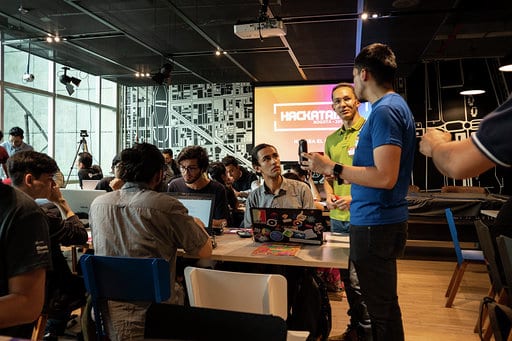 Así que, atención amantes del mundo de la tecnología digital, pues tendrán la oportunidad de vivir una de las experiencias más divertidas, enriquecedoras y emocionantes de todas. En un ambiente de adrenalina pura, deberán enfrentarse al desafío de proponer un proyecto que agregue valor a la comunidad en equipos de 4 a 6 personas.
No importa que no sean desarrolladores experimentados, sólo hace falta tener gran pasión por temas de programación y desarrollo de software o hardware. ¡Creemos en el poder de sus ideas y en las sinergias de los distintos perfiles! Por eso, si son amantes del software, scrum masters, developers, UX, UI, gamers, agilistas, científicos de datos o simplemente apasionados por el mundo digital, ¡los esperamos!
Nuestra intención es que puedan disfrutar de una Hackaton en donde no hay límites para el ingenio. Un espacio libre para la creación y la ideación.
Por eso, establecimos dos categorías en las que pueden participar:
Innovación. Esta será evaluada por los criterios de: Technical Strength 40%, User Interface & User Experience 30%, Creativity 15%, Pitch 10% y Viability 5%.
Popularidad. Se premiará al equipo que mayor apoyo consiga a través de nuestras redes sociales los dos días del evento. Esta categoría tendrá en cuenta los "Me gusta" o "Likes" que posea cada idea en las plataformas que se destinen para la votación.
Si quieren la receta perfecta para una participación exitosa, agréguenle una pizca de creatividad, ganas de trabajar de forma colaborativa y una cultura de ambiente de trabajo abierta. ¡Los resultados estarán a la vista!
Sólo deberás seguir los siguientes pasos:
Completa individualmente el formulario de registro en línea en https://www.belatrixsf.com/globhack/ antes del 17 de mayo.
Registra a tu equipo y tu idea a través del formulario que llegará a tu E-mail.
Ingresa a tu email registrado. Recibirás un mensaje de confirmación sobre tu inscripción.
Importante: recuerda que todos los participantes de tu equipo deberán completar el registro en línea de forma totalmente individual. No obstante, sólo un integrante del grupo deberá registrar el equipo y la idea.
Una vez completes estos 3 pasos, tu idea pasará a un proceso de preselección. Nuestro comité evaluador está integrado por 5 jueces que serán designados entre los Tech Directors y Studio Partners de Globant. Estos seleccionarán las mejores 100 ideas para que participen de la GlobHack. Si hacen parte de los equipos seleccionados se les notificará y participarán de la competencia durante los días del evento. ¡Mucha suerte!
Premiamos tu creatividad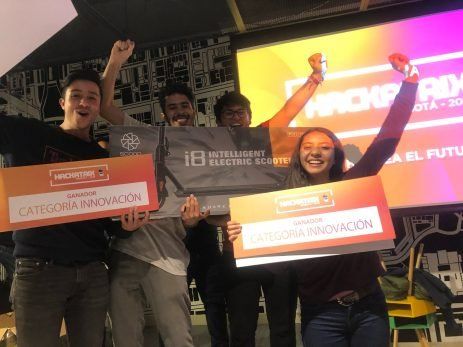 Sabemos el esfuerzo que requiere armar un proyecto desde cero. Por eso, ¡cada categoría contará con un premio individual para cada miembro del equipo!
No pierdas esta oportunidad de demostrar tu talento y capacidad para innovar en un espacio de diversión, ¡atrévete a desafiar los retos actuales e impacta de forma positiva al mundo!
Si quieres conocer más del evento dirígete a la GlobHack 2020. Y si tienes preguntas, no dudes en escribirnos a globhack@globant.com, ¡con gusto te atenderemos!
Además, si quieres conocer más de nuestros eventos e iniciativas para impactar el mundo, conoce Making an impact: Connecting through Mastery y Making an impact: Bonding through our Passions