Conoce las ganadoras nacionales de Globant Awards: Women that Build Edition
La comunidad tecnológica se prepara para la gran final.
Con el fin de dar un paso más hacia la igualdad de género en la industria de la tecnología, Globant anunció hoy, 3 de diciembre, a las ganadoras nacionales de la primera edición de los Globant Awards, Women that Build Edition, un premio internacional que busca reconocer a mujeres líderes y promesas del sector.
Con más de 12,000 nominaciones y más de 2,400 candidatas el premio Globant Awards, representa un apoyo activo para brindar visibilidad a las mujeres que trabajan en IT, concientizar sobre su talento e inspirar a que cada vez sean más las que ingresen a este campo.
La comunicación de las ganadoras de la instancia "nacional" se realizó en el marco de una ceremonia virtual transmitida en vivo para todo el mundo. A lo largo de toda la jornada, los más de 2000 participantes pudieron conocer a las candidatas pre-seleccionadas de las tres categorías Rising Star, Game Changer y Tech Executive de cada país, quienes fueron presentadas por prestigiosas figuras del ámbito de la tecnología.
Las ganadoras nacionales fueron elegidas por jurados "locales" y elegidas mediante criterios de selección basados en impacto social, nivel de innovación, trayectoria profesional y compromiso con la comunidad.
Para la transmisión de la ceremonia Globant puso a disposición de los participantes una plataforma interactiva con la agenda del evento, información sobre las nominadas y jurados así como un escenario para ver en vivo el anuncio de las ganadoras en distintas categorías.
Otro punto a destacar del evento era la posibilidad de acceder a stands, había stands de cada país para ver los eventos pasados y otros con información relacionada con comunidades de programadores tales como Women Who Code, Club de Chicas Programadoras o Mujeres en UX Perú e instituciones líderes de educación.
La plataforma también contaba con un espacio de networking donde los participantes podían conversar a través de un chat. Estos espacios de interacción son vitales para crear redes de apoyo no solamente entre mujeres sino entre la comunidad tecnológica en general.

Estas son las mujeres ganadoras de la etapa nacional de Globant Awards, Women that Build Edition en las tres categorías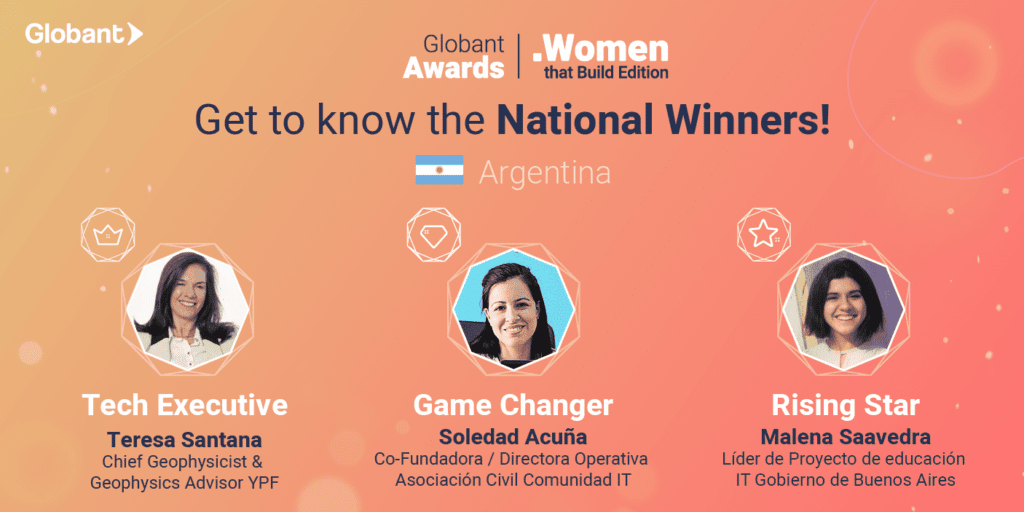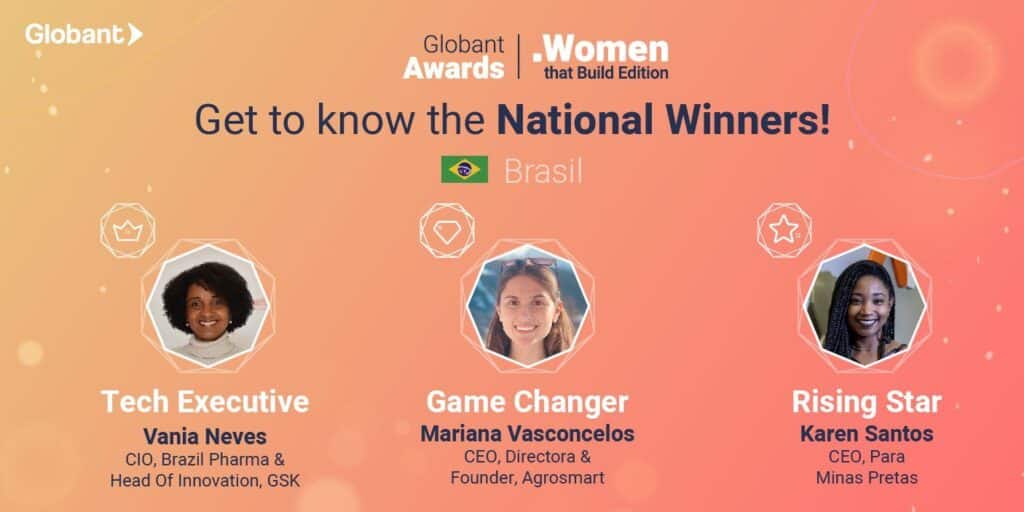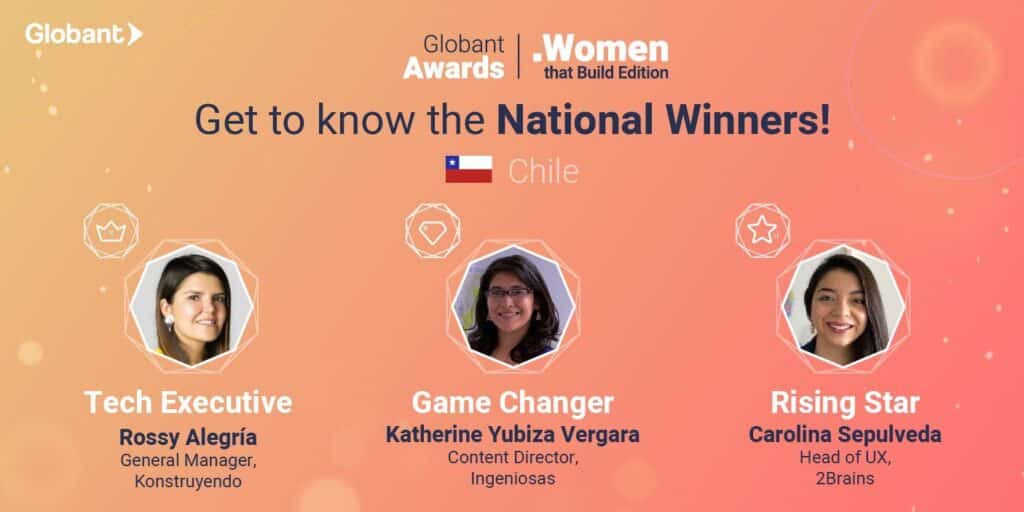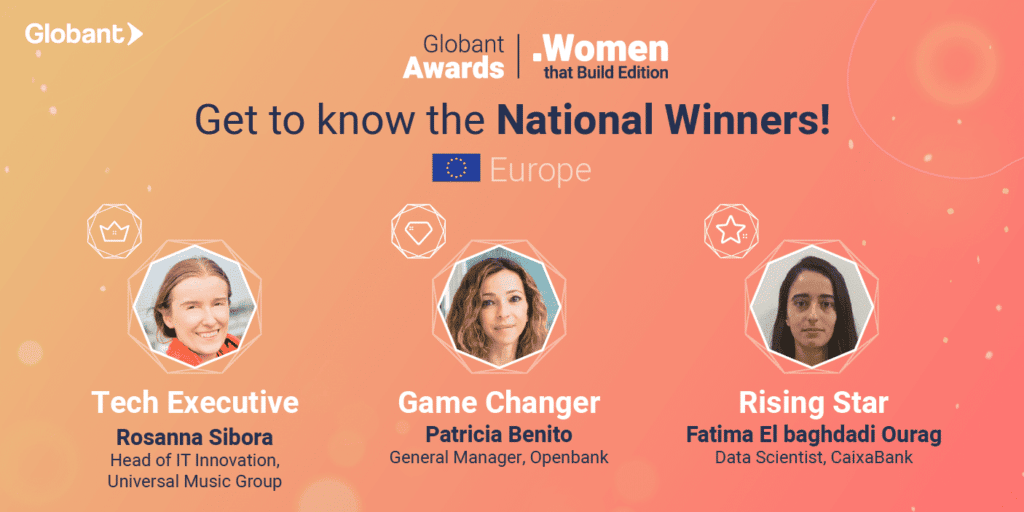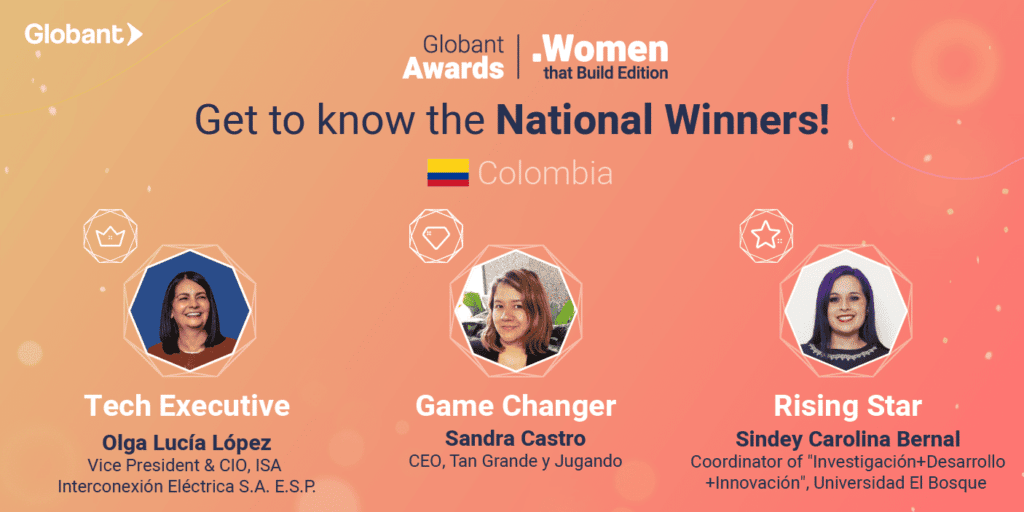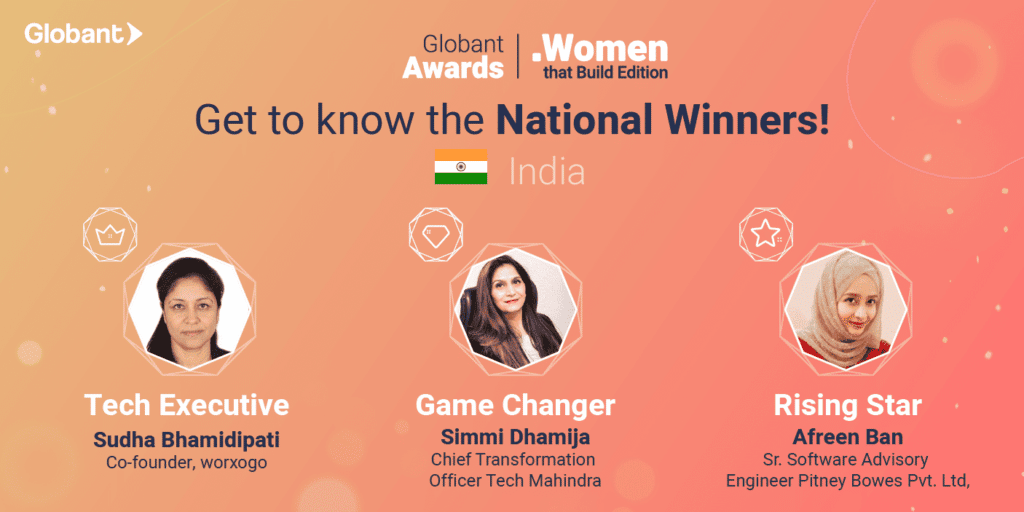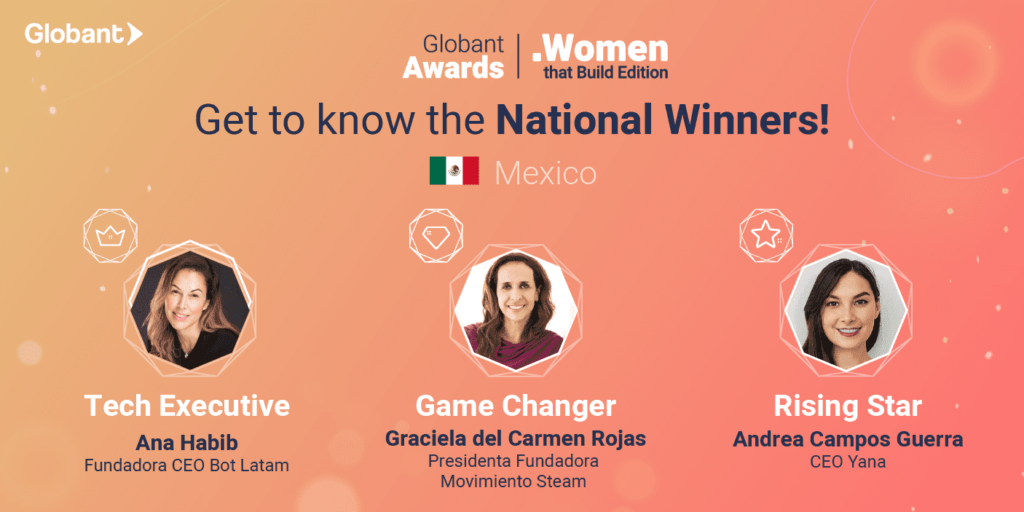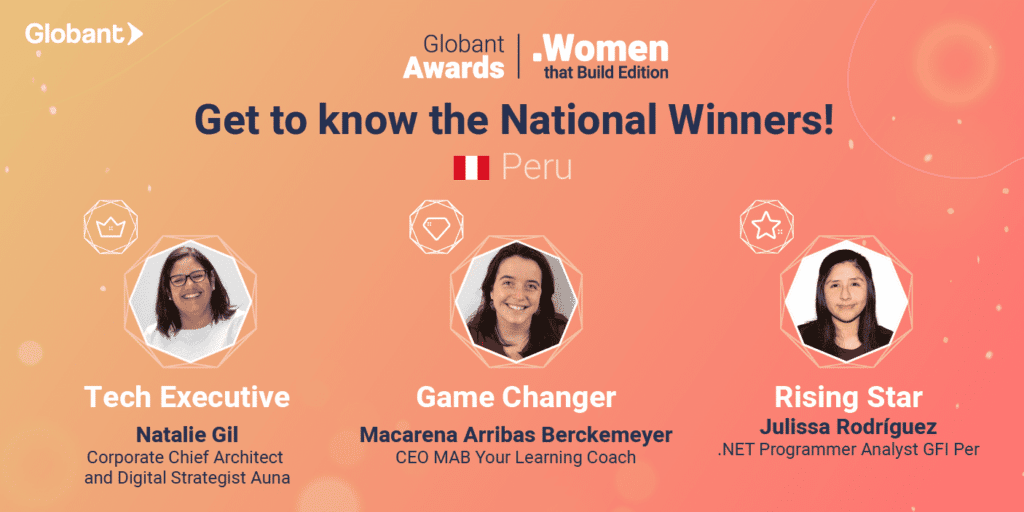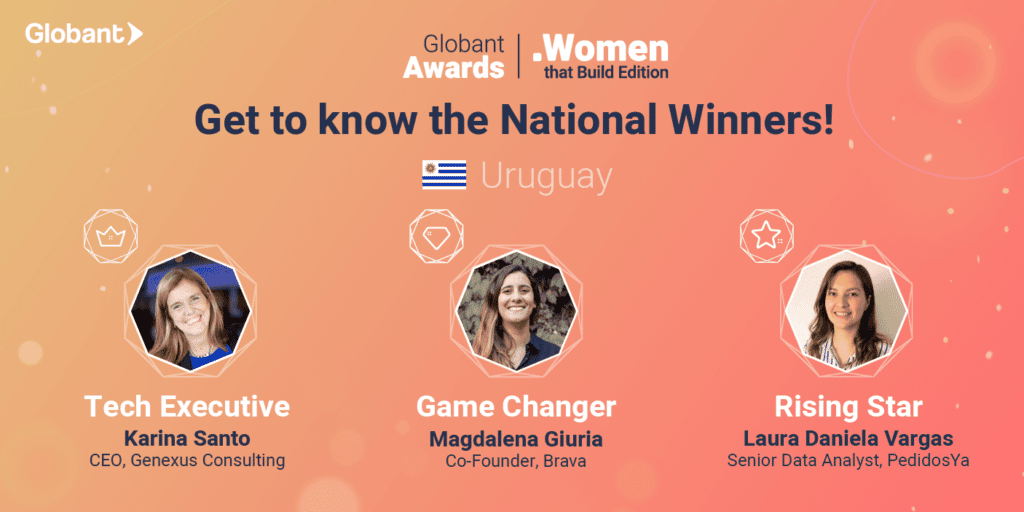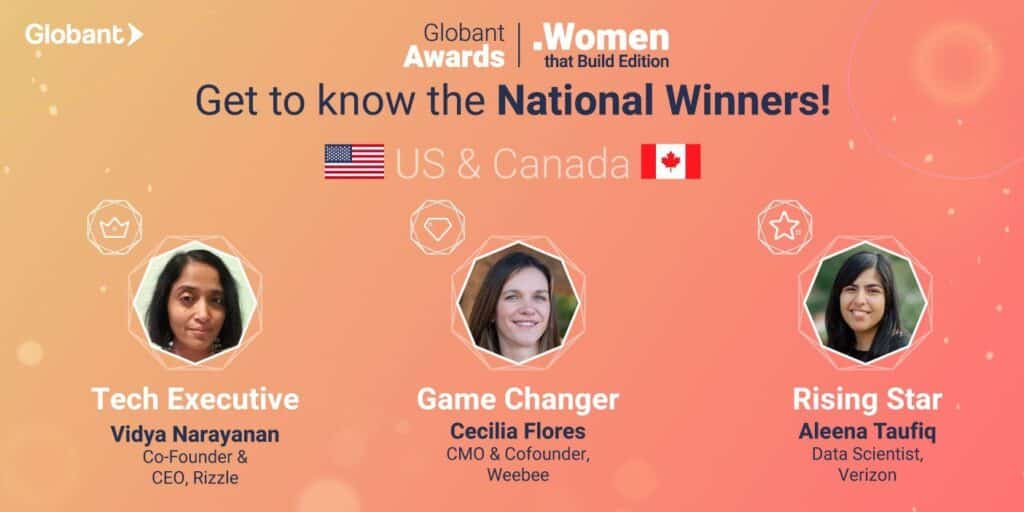 ¡Felicitaciones a todas las maravillosas ganadoras nacionales de Globant Awards!

El 10 de diciembre se desarrollará el Global Women That Build Awards Gala donde serán anunciadas las ganadoras globales. ¡No te lo pierdas!