Globant celebra el Mes del orgullo LGBTQ+ promoviendo una verdadera cultura de inclusión
En Globant estamos creciendo, cada día llegamos a más países con soluciones innovadoras y propuestas inclusivas que impactan nuestra realidad, reinventando el espacio donde trabajamos y vivimos. En este camino de crecimiento son cada vez más las voces diversas que fortalecen nuestra cultura, y es nuestra responsabilidad escucharlas, integrarlas y potenciarlas.
Junio ​​es el Mes del Orgullo LGBTQ+, un momento que ofrece la oportunidad de celebrar, apoyar y crear conciencia sobre sus derechos. Todos los días, y más durante este mes, queremos promover el respeto y la empatía por diversos puntos de vista, creencias y pasiones. La diversidad nos hace más fuertes y únicos.
Como humanos, somos el 99% iguales, pero ese 1% es lo que nos distingue. Ese 1% nos hace únicos, nos hace destacar y reunir el valor que todos aportan para forjar un futuro diferente y desafiante. En Globant, estamos trabajando para construir un futuro en el que podamos integrar la tecnología en nuestras vidas para ayudar a nuestra necesidad esencial de conexión y emoción.
"La belleza de la cultura inclusiva Be Kind de Globant es que reconocemos, apreciamos y celebramos la singularidad de los demás. Se nos anima a estar orgullosos de lo que realmente somos para que podamos alcanzar nuestro máximo potencial siendo fieles a nosotros mismos".

Donna Peffeley, Talent and Culture Business partner de Globant.
Durante los últimos años hubo grandes avances en la lucha por la inclusión de las comunidades LGBT+ en los espacio de trabajo. Sin embargo todavía persisten enormes desafíos: 17% de los trabajadores estadounidenses LGBTQ+ dicen estar exhaustos por esconder su orientación sexual y 13% por esconder su identidad de género. En Globant estamos comprometidos a cambiar esta realidad, creando un espacio laboral diverso y seguro. Queremos que todos sean libres, auténticos y transparentes y que así puedan alcanzar su mayor potencial.
Celebremos Pride Month aprendiendo, conectándonos, divirtiéndonos
Durante este Mes del Orgullo LGBTQ+, Globant propone diferentes actividades para promover la diversidad e inclusión, fomentar el diálogo y el aprendizaje. Las acciones están mayormente dirigidas a los Globers y algunas también están abiertas al público externo, para que todas las personas puedan ser parte del cambio. Algunas de estas vibrantes experiencias son:

Para crear concientizar sobre la lucha por la igualdad de las personas LGBTQ+ se organizarán charlas como "Pride Month: "What's that got to do with me?"; "Pride Month Celebration: The Pride must go on", "Language Matters: Let 's talk about inclusive language!", "Be Kind Talks" y "Rainbow art – where does the rainbow come from?", entre otras interesantes propuestas.
Con la idea de honrar el espíritu festivo de la fecha, que celebra la autoafirmación y visibilidad de las personas LGBTQ+, el 28 de Junio se invitará a los Globers a participar de una Virtual Parade. Luego podrán compartir fotos grupales de la experiencia en StarMeUp.
En Globant creemos que las personas conectadas tienen la capacidad de cambiar el mundo, por eso este mes celebramos el compromiso de las comunidades de Globers LGBTQ+, que representan espacios de expresión, colaboración, visibilidad y apoyo.
Para potenciar la visibilidad y la empatía hacia estas comunidades se publicarán historias inspiradoras de Globers LGBTQ+ de todo el mundo que compartirán sus experiencias en primera persona.
El conocimiento es un pilar fundamental en la lucha contra la discriminación. Por eso este mes se compartirán "cápsulas de información" relacionadas con el significado de la tradición pride, su bandera y la parade. Además se motivará a los Globers a aprovechar el Diversity and Inclusion learning Path para seguir aprendiendo sobre el tema.
Un colorido Celebration Kit está disponible para los Globers para que puedan sumarse al espíritu de Pride month enviando stickers, editando sus firmas y con fondos de pantalla alusivos a la fecha.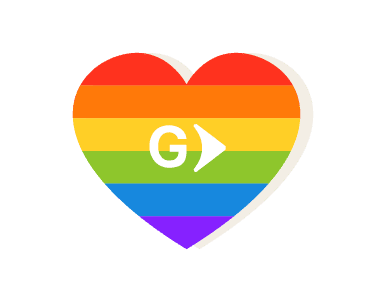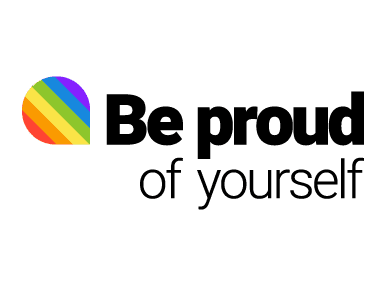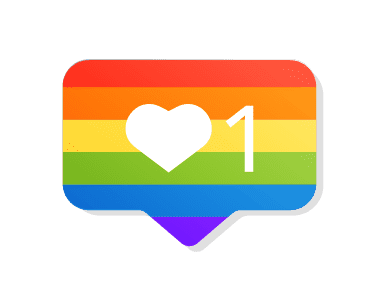 En Globant creemos que las empresas deben jugar un papel activo en la lucha por crear una sociedad más equitativa e inclusiva. Nuestro compromiso con la diversidad se basa en Be Kind, nuestra estrategia de sustentabilidad que comprende las políticas y prácticas que apoyan a los empleados de todas las orientaciones sexuales, eliminando sesgos inconscientes en la contratación, promoción y crecimiento profesional en la industria de IT.
Es tiempo de sumarse a esta conversación y ser parte del cambio. Conoce nuestra comunidad Be One of a Kind.
Pride Month en Globant ¡Únete a la celebración!